Amir Zandieh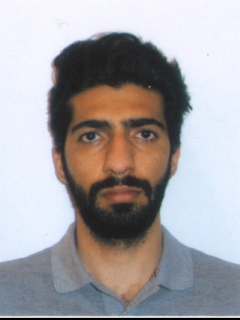 Fields of expertise
Algorithm Design for Big Data
Machine Learning
Data Science
Biography
I am a computer scientist whose expertise lies in the computational foundations of data science and machine learning. In particular, my doctoral research focused on the design and analysis of efficient algorithms for processing large datasets.
Specific topics of the projects that I have worked on include large-scale kernel-based learning, randomized numerical linear algebra, and sparse signal recovery.


Mission
To contribute my expertise in Algorithm design, Big data analysis, and Machine learning, along with my science communication skills, in an innovative and technology-oriented environment.


Current work
By exploiting the structure of data in the Fourier domain, I addressed some of the fundamental challenges that commonly arise in data analysis tasks and accomplished the following projects,

🔺 Designed new improved algorithms for scaling kernel methods to large datasets for machine learning and experimentally evaluated them on standard large-scale datasets with over a million samples.
♦️ The techniques that we have developed are fairly general and can be employed to scale-up other learning problems. In particular, currently I am coordinating a project on accelerating the training of infinitely wide neural nets. Provable guarantees are obtained and will be published soon. Next phase: evaluation on benchmark image recognition and classification datasets.

🔺 Devised new fast algorithms for computing the Sparse Fast Fourier Transform (SFFT) in signal processing applications

🔺 Developed new fast methods for learning sparse set functions with direct applications to parameter tuning of deep neural networks, significantly improving upon the state-of-the-art both in theory and practice

🔺 Worked on a new memory-efficient algorithm for large-scale data summarization
Teaching Experience
Sublinear algorithms for big data analysis
Algorithms
Advanced Algorithms
Mathematics for undergraduates
Education
PhD in Computer Science
EPFL
2015 - 2020
BSc in Electrical Engineering
Sharif University of Technology
2010 - 2015
BSc in Computer Science
Sharif University of Technology
2012 - 2015
Awards
SNSF Postdoc Mobility Fellowship
over CHF 75'000
2020