Ata Golparvar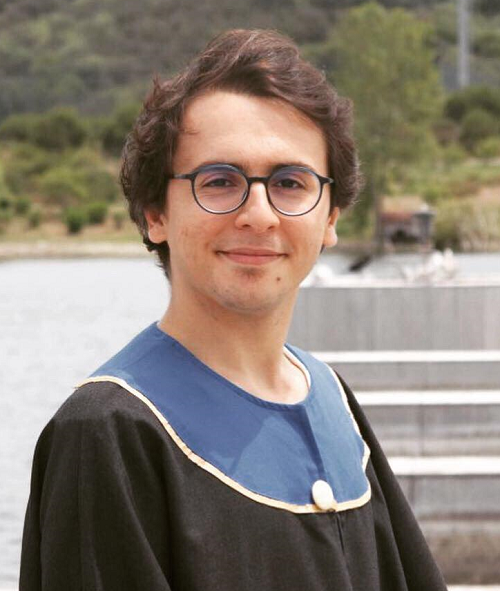 EPFL STI IMT ICLAB
MC B3 275 (Bâtiment MC)
CH-2002 Neuchâtel 2
Fields of expertise
integrated circuit design, wearable computing, flexible electronics and their applications in point-of-care devices, embedded systems, as well as optical biosensors and Raman Spectroscopy
Biography
An Electronics Engineer passionate about everything in-between wearable computing to embedded systems and circuit design.
I am a Ph.D. candidate in Microsystems and Microelectronics program of
Swiss Federal Institute of Technology Lausanne
(EPFL)
, Switzerland, and working there as a researcher in
Integrated Circuits Laboratory (IClab)
, in its
Bio/CMOS Interfaces
division, as well as an R&D engineer at
Senbiosys
focused more on analog IC design and investigation of a miniaturized, non-invasive, point-of-care device to in vivo monitor of transcutaneous glucose concentration.
Previously, during my master's studies at
Sabanci University
,
Istanbul, Turkey between 2017 and 2019, where I was a teaching and research assistant, I turned more toward device level by joining
Micro/Nano Devices and Systems lab (SU-MEMS)
and specialized in wearable/flexible electronics and their applications in point-of-care devices as well as semiconductor device fabrication. Prior to grad school, I spent almost two years working as an embedded system developer in
Nanopardaz
, a company dedicated to designing electronic control boards for household appliances, where my responsibly mainly included software development for various embedded systems and design of electronic circuits and multilayer PCBs.
I obtained my bachelor's in electronics at
Azad University of Tabriz
, Iran between 2012 and 2016 with specializing mostly in embedded systems and system-level circuit design.
Mission
It seems there is a problem in diabetes care technology: Imagine you have to remind yourself to stick a lancet into your fingertip multiple times in everyday intervals to check your blood glucose.


Q. Well, obviously there should be an easier method to do that you might ask.
A. Yes, there should be a more optimized method I may replay, however, if you want a more certain answer just give me 4 years.
Education
M.Sc. in Electronics
Wearable/flexible Electronics SU-MEMS
Sabanci University (Istanbul, Turkey)
Class of 2019
B.Sc. in Electronics
Specialized in Embedded Systems
Azad University of Tabriz (Iran)
Class of 2016
Publications
Other publications
With EPFL
[1]
Golparvar, A.
,
et al.
Very Selective Detection of Low Physiopathological Glucose Levels by Spontaneous Raman Spectroscopy with Univariate Data Analysis.
BioNanoSci.
(2021).
https://doi.org/10.1007/s12668-021-00867-w
Others