Caroline Kuyper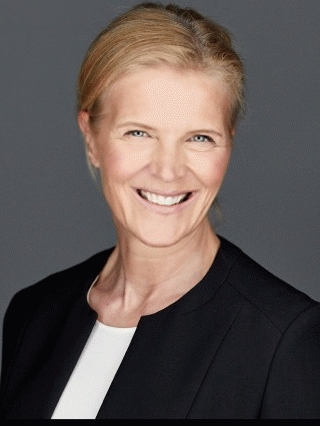 Foundation Board
Board member Société du Quartier Nord EPFL (SQNE), Board member Société pour le Quartier de l'Innovation EPFL (SQIE), Board member EPFL Plus Foundation, Board member WISH Foundation.
Fields of expertise
International Business
Finance & Controls
Strategy
Change Management
People Development
Business Planning and Forecasting
Performance Management
Biography
With more than 25 years of experience in the field of finance, business development, audit and risk management, Caroline Kuyper is an expert in strategy development and leading change. She has worked for multinational companies such as Philip Morris International (PMI) and Nestlé, as well as for non-governmental organizations such as the International Olympic Committee.

A graduate from the Faculty of Business and Economics (HEC Lausanne) in Switzerland, she also completed the Program for Executive Development (PED) at the International Institute for Management (IMD) in Lausanne and executive programs at the London Business School.

Caroline Kuyper started her career in the field of operational audit and financial planning at PMI, where she then specialized in business development and buy-outs of manufacturing plants in Eastern Europe and Central Asia. She then gained experience in the Food and Beverage sector, serving as Group Controller for the Globally Managed Businesses of Nutrition and then for Nestlé Waters worldwide; she then served as the Head of Finance for R&D, Innovation and Technology at Nestlé, with the mission of providing long term strategies to finance strategic portfolios and improve R&D return on investment.

In 2012, she joined the International Olympic Committee as CFO and member of the Executive Board. She was responsible for the financial and risk management of the 2012 London Olympic Games and the preparation work of the 2014 Winter Olympics in Sochi.

In 2015 she decided to broaden her experience to the Swiss public domain and was appointed Deputy Director of the Federal Statistical Office – also leading International Affairs as Swiss Ambassador and the Resources divisions including Finance, IT, Human Resources, Legal and other administrative services.

Caroline Kuyper joined EPFL in February 2017 as Vice-President Finance & CFO, with the mission of creating a new Vice Presidency and setting up the structures and processes to support for the School's transformation and growth.


Mission
The Vice-Presidency Finance was created in 2017 with the mission to develop the EPFL's long term financial strategy and guarantee rock solid management, compliance and governance.

As the Vice-President Finance & CFO, Caroline Kuyper is responsible – together with her team – to manage and coordinate the diversity of the School's funding sources, as well as to oversee expenditures and investments. She leads accounting, consolidation, tax, planning, controlling, treasury, internal controls, insurances and project management. She leads the Risk Management Committee and acts as a Board member of various EPFL associated companies.

The Vice-Presidency Finance enacts rules and procedures, develops well-structured, efficient and transparent decision-making processes in order to guarantee, in the long term, the School's three missions, which are education, research and innovation.