Christopher Tucci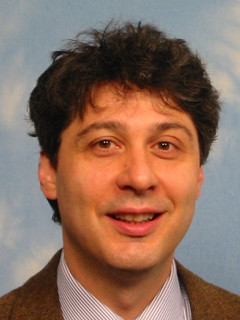 EPFL CDM MTEI CSI
ODY 1 04 (Odyssea)
Station 5
CH-1015 Lausanne
Fields of expertise
- Business model innovation
- Crowdsourcing / IoT / digitalization and innovation
- Innovation Management
- International technology alliances
- Technology policy
- Regulation of the future (IT, fintech, …)
- Internet strategy of entrants and incumbents
- Technology strategy
- Technological entry, product development, and "creative destruction"
- Design thinking
- Entrepreneurship and corporate venture capital
- Corporate governance and innovation

Biography
Christopher L. Tucci is Professor of Management of Technology at the Ecole Polytechnique Fédérale de Lausanne (EPFL), where he holds the Chair in Corporate Strategy & Innovation. He is Visiting Thought Leader at CEIBS in Shangai, China. He received the degrees of Ph.D. in Management from the Sloan School of Management, MIT; SM (Technology & Policy) from MIT; and BS (Mathematical Sciences), AB (Music), and MS (Computer Science) from Stanford University. He was an industrial computer scientist involved in developing Internet protocols and applying artificial intelligence tools. Professor Tucci joined EPFL in 2003 where he teaches courses in Design Thinking, Digital Strategy, and Innovation Management. His primary area of interest is in how firms make transitions to new business models, technologies, and organizational forms. He also studies crowdsourcing, Internetworking, and digital innovations. He has published articles in, among others, Academy of Management Review (AMR), SMJ, Management Science, Research Policy, Communications of the ACM, SEJ, Academy of Management Annals, and JPIM. His article with Allan Afuah, "Crowdsourcing as solution to distant search," won the Best Paper of 2012 for AMR. He is currently an Associate Editor of Academy of Management Discoveries. He has served in leadership positions in the Academy of Management (AOM) and the Strategic Management Society.
Publications
Infoscience publications
Main publications
2018
2017
2016
2015
2014
2013
2012
2011
2010
2009
2008
2007
2006
2005
2004
Teaching & PhD
Teaching
Management of Technology
PhD Programs
Doctoral Program in Technology Management
PhD Students
Behrens Jeffrey Scott
,
Eslamishoar Farnaz
,
Lu Qinli
,
Neklyudova-Khairullina Albina
,
Oosterwal Dantar Paul
,
Petersone Aleksandra
,
Shrier David Leopold
,
Sudarkasa Michael
,
Past PhD Students
Baldessarelli Giada
,
Bastian Bettina Lynda
,
Cabello Llamas Alan
,
Dehdarian Mohammad Amin
,
Geambasu Georgeta
,
Hasan Shameem
,
Langenberg Thomas
,
Liotta Giovanni
,
Nassar Vincent
,
Parekh Deep Ramnik
,
Peters Tilo
,
Rodrigues Pereira Joana
,
Villarroel Fernandez Juan Andrei
,
Waeber Olivier
,
Yang Yang
,
Zazzara Cristiano
,
von Vangerow Andreas Felix
,
Courses
This course aims to engage students into multidisciplinary collaboration to tackle real world problems with a human centered approach. It will also provide knowledge about the role of design in innovation.
---
(Coursebook not yet approved by the section)
---
This year the course will be held at the University of St. Gallen from 4-5 June.
---
Research Design and Surveying (Prof. Tucci) The first module is oriented to developing research skills in and around organizations. We will focus on levels of analysis and research design up to the organization level. The focus will be on designing sur...
---