Dan Ren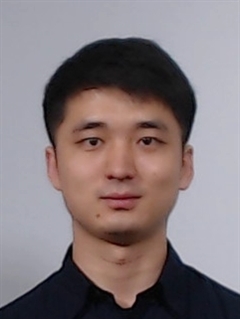 EPFL SB ISIC LPI
CH G1 526 (Bâtiment CH)
Station 6
CH-1015 Lausanne
Biography
Dan Ren studied Materials Science and Engineering in the Shanghai Jiao Tong University from 2009-2013. He then continued his study as a graduate student in the National University of Singapore with Prof. Jason Boon Siang Yeo and earned his Ph.D. degree in Chemistry in 2017. During his PhD, he developed Cu-based nanostructures and bimetallic systems for efficient and selective electrochemical reduction of carbon dioxide to multi-carbon products. He also developed in situ tools, especially in situ Raman spectroscopy, for probing electrocatalytic surface during carbon dioxide reduction and revealed the nature of active sites as well as the adsorbed intermediates.
In early 2018, he moved to Switzerland and joined LPI as a postdoc. After working with Prof. Michael Graetzel for half a year, he was promoted to group leader and continued leading the solar fuel research subgroup since then. He is now working on electrocatalytic carbon dioxide reduction, operando Raman spectroscopy and system engineering for artificial photosynthesis. He has authored/co-authored >30 publications in prestigious academic journals and presented his work in >10 international conferences. These work have garnered >2000 citations and 6 of them are ESI highly cited papers (top 1% in the discipline of Chemistry). Together with Prof. Graetzel, he has successfully secured several grants both at national and international levels, including 'Solar-Bio Fuels' from Gebert Rüf Stiftung, 'SUN2CHEM' from EU H2020, '112CO2' from EU H2020, 'METHASOL' from EU H2020 and a collaboration grant from Saudi Arabia.
Current work
Electrocatalytic carbon dioxide reduction
Operando Raman spectroscopy
Photoelectrochemical devices
Education
Ph.D.
Chemistry
National University of Singapore
Aug. 2013 - Dec. 2017
B. Eng.
Materials Science & Engineering
Shanghai Jiao Tong University
Sep. 2009 - Jun. 2013
Publications
Selected publications
D. Ren*, J. Gao, S. M. Zakeeruddine and M. Grätzel*
J. Phys. Chem. Lett. 12 7583–7589 (2021)
New Insights into the Interface of Electrochemical Flow Cells for Carbon Dioxide Reduction to Ethylene
Q. Zhang, D. Ren (equal contribution), S. Pan, M. Wang, J. Luo, Y. Zhao, M. Grätzel and X. Zhang*
Adv. Funct. Mater. 31 2103966 (2021)
Micro-Electrode with Fast Mass Transport for Enhancing Selectivity of Carbonaceous Products in Electrochemical CO2 Reduction
J. Gao; H. Zhang; X. Guo, J. Luo, S. M. Zakeeruddin, D. Ren* and M. Grätzel*
J. Am. Chem. Soc. 141 18704-18714 (2019)
Selective C-C Coupling in Carbon Dioxide Electroreduction via Efficient Spillover of Intermediates As Supported by Operando Raman spectroscopy
D. Ren, J. Gao, L. Pan, Z. Wang, J. Luo, S. M. Zakeeruddin, A. Hagfeldt and M. Grätzel*
Angew. Chem. Int. Ed. 58 15036-15040 (2019)
Atomic Layer Deposition of ZnO on CuO Enables Selective and Efficient Electroreduction of Carbon Dioxide to Liquid Fuels
D. Ren, J. Fong and B.S. Yeo*
Nat. Commun. 9, 925 (2018)
The Effects of Currents and Potentials on the Selectivities of Copper Toward Carbon Dioxide Electroreduction
D. Ren, B.S-H. Ang and B.S. Yeo*
ACS Catal. 6 8239-8247 (2016)
Tuning the Selectivity of Carbon Dioxide Electroreduction toward Ethanol on Oxide-Derived CuxZn Catalysts
D. Ren, N.T. Wong, A.D. Handoko, Y. Huang and B.S. Yeo*
J. Phys. Chem. Lett. 7 20–24 (2016)
Mechanistic Insights into the Enhanced Activity and Stability of Agglomerated Cu Nanocrystals for the Electrochemical Reduction of Carbon Dioxide to n-Propanol
D. Ren, Y. Deng, A.D. Handoko, C.S. Chen, S. Malkhandi and B.S. Yeo*
ACS Catal. 5 2814-2821 (2015)
Selective Electrochemical Reduction of Carbon Dioxide to Ethylene and Ethanol on Copper(I) Oxide Catalysts