Francesco Durazzi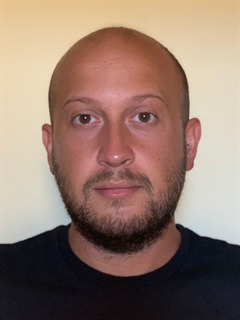 EPFL SV GHI UPSALATHE1
Campus Biotech
Bâtiment B1.01
Ch. des Mines 9
CH-1202 Genève
Biography
Born in Fossombrone (Italy) in 1994, I have obtained a Bachelor's degree (2016) and a Master's degree (2018) in Physics at Bologna University, both with grade 110/110 cum Laude.


At today, I am PhD student in Physics (XXXV cycle) at Bologna University, in the group of Applied Physics for Biology and Health, under the supervision of prof. Remondini. I'm applying data analysis techniques and complex networks tools for the characterisation of biological and genomic phenomena, including the development of antibiotic resistance and the spread of infectious diseases.
Recently, I am interested in Natural Language Processing methods applied to online social networks (Twitter) and amino acid sequences.

On September 2021, I joined the Digital Epidemiology Lab of EPFL in Géneva, for a visiting period of three months, under the supervision of prof. Salathé.