Mandresy Ivan Ny Hanitra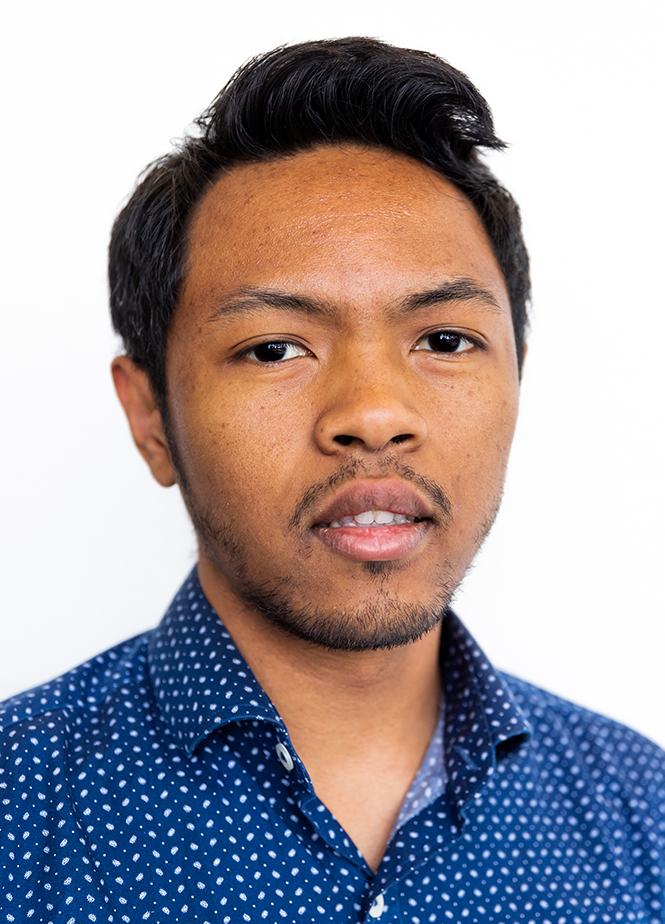 EPFL STI IEM ESL
ELG 137 (Bâtiment ELG)
Station 11
CH-1015 Lausanne
Fields of expertise
. Electrochemical sensors, potentiometric sensors
. Analog circuits design
. Embedded systems design
. Machine learning
. Software development
. Semiconductor physics
. Microtechnology
Biography
Ivan received in 2013 a bachelor degree in Physics and Chemistry from Grenoble Institute of Technology (France), after two years of intensive training at Lycée Pierre de Fermat (France). He received a master degree in Micro and Nanotechnologies for Integrated Systems, a joint degree between Politecnico di Torino (Italy), Grenoble Institute of Technology (France), and EPFL. He pursued his master thesis at Electronics Laboratory-EPFL (Prof. Kayal), developing low-power systems for photoplethysmographic-based heart rate monitoring.

Ivan joined the Integrated Systems Laboratory-EPFL (Prof. De Micheli) in October 2016, where he designed and realized in cleanroom multi-sensing platforms for electrochemical sensing applications. In December 2021, he successfully obtained a Ph.D. degree in microelectronics and microsystems, under the supervision of Prof. De Micheli and Prof. Carrara. His thesis involved the design of hardware and software interfaces for multi-panel electrochemical sensors. Namely, he designed and characterised electronic front-end platforms enabling the continuous monitoring of metabolites, electrolytes, drugs, and in-situ temperature, for wearable physiology and medical applications. An important part of his work was dedicated to the analytical modelling of ion interference phenomenon in complex biological samples such as sweat. Robust and efficient multivariate calibration algorithms were implemented to cope with the non-linear sensor distorsion caused by the latter artefact. The chemometric models were deployed onto an edge device, providing a real-time and accurate monitoring of multiple target ions for wearable physiology in sweat.
Current work
Dr. Ny Hanitra joined the Embedded Systems Laboratory-EPFL (Prof. Atienza) in December 2021, where he is leading a project on Reliable Epileptic Seizure Monitoring in Real Time.
Publications
Infoscience publications
Journal Articles
Conference Papers
Theses