Jacques Jean-Pierre Lucan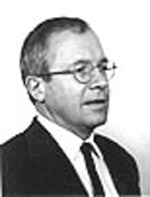 Mission
Head of the Theory and History of Architecture Laboratory 1 of the Institute of Architecture, ENAC Faculty.
Teaching and research in the theory of architecture.
Biography
Graduated in architecture in Paris in 1972, Jacques Lucan was Editor-in-Chief of the journal Architecture-Mouvement-Continuité (AMC) from 1978 to 1988. Appointed to the School of Architecture in Paris-Belleville in 1981, his teaching activities covered three areas: the history of the theories of architectural composition, the relationships between 20th century urban theories and doctrines and the transformations taking place in towns and cities, and the architectural project. His research work has led to a number of publications on critics, history and theory of architecture in numerous international journals and to contributions to monographs on contemporary architects. He is the author of several books.

Since 1993, Lucan took part in town planning competitions, projected four blocks of flats and a library in Paris and carried out urban planning projects on the Ile d'Yeu. In October 1997 he was appointed to the post of Professor of the theory of architecture (60%) at the EPFL's Department of Architecture. Here Lucan's research work concentrated on the necessary conditions which lead to theoretical terms in architecture and on the history of the theories of composition. His teaching is closely linked to the architectural project.

Since 2001, he is the head of the Theory and History of Architecture Laboratory 1. From 2006 to 2008, he directed the Doctoral Programme "Architecture, City, History" of ENAC.


Publications
Selected publications
Lucan, Jacques
Presses polytechniques et universitaires romandes, Lausanne, 2009.
Composition, non-composition. Architecture et th�ories, XIXe-XXe si�cles
Lucan, Jacques
Arch�opages, n� 24, 2009.
Les faubourgs ou l�ambigu�t� urbaine
Lucan, Jacques
Les Cahiers de la recherche architecturale et urbaine, n� 24-25, 2009.
Langage de la critique, critique du langage. La transition postmoderne
Lucan, Jacques
in Barbara Burren, Martin Tschanz et Christa Vogt (�d.), The Pitched Roof, Z�rich, Niggli, 2008.
External and Internal Silhouette. Remarks on Poch�, on Pink in Section
Lucan, Jacques
mati�res, n� 9, 2008.
Hypoth�se pour une spatialit� textur�e
Lucan, Jacques
in Les Cahiers de la recherche architecturale et urbaine, n� 22/23 (Le Corbusier. L�atelier int�rieur), 2008.
Ath�nes et Pise. Deux mod�les pour l�espace convexe du plan libre
Lucan, Jacques
in Roberto Gargiani (dir.), La colonne. Nouvelle histoire de la construction, Presses polytechniques et universitaires romandes, Lausanne, 2008.
Des colonnes, mais creuses : de Louis I. Kahn � Toyo Ito
Lucan, Jacques
D�Architectures, n� 173, 2008.
Des lignes de fuite, entretien avec Jacques Lucan, dans le dossier Qui a peur de la th�orie ?
Lucan, Jacques
Colloque 6-7 avril 2005 (Dans le cadre des "Rendez-vous de l'architecture 2005", organis� par le minist�re de la Culture et de la Communication, Palais de la Porte dor�e, Paris), Actes, Paris, 2007.
Villes nouvelles - Laboratoires d'architecture 1965-2005
Lucan, Jacques
Werk, Bauen Wohnen, n� 9, 2007.
�Mein Beton is sch�ner als Stein�. Banque Pictet in Genf von Andrea Bassi
Lucan, Jacques
Casabella, n� 760, 2007.
Progetto di dettaglio e mise en abyme di una citt� - Le Mus�e d�art et d�histoire de Rochefort, Pierre-Louis Faloci, architecte
Lucan, Jacques
A U, n� 425, 2006.
Valerio Olgiati: Haus K N
Lucan, Jacques
mati�res, n� 8, 2006.
Processus de croissance contre proc�dures de composition
Lucan, Jacques, Marchand, Bruno (ed.)
B�le, Birkh�user, 2003.
Steinmann M., Forme forte. �crits/Schriften 1972-2002