Josiane Pachoud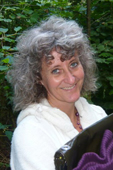 EPFL STI IEM GALATEA
MC A1 306 (Bâtiment MC)
CH-2002 Neuchâtel 2
Mission
Secretary at the Galatea Lab of the Richemont Chair, 60%, with Prof. Yves Bellouard.
Biography
Business school in Neuchâtel, "maturité fédérale"
1 year in Berlin, studying german.
International Comittee of the Red Cross: Geneva, humanitarian activities in Pakistan and Namibia.
American College and Hosta, hotel school in Leysin: Assistant and building manager
Since 1992: secretary, personal assistant and webmaster at EPFL.
Web designer in 2002.