Keita Tamura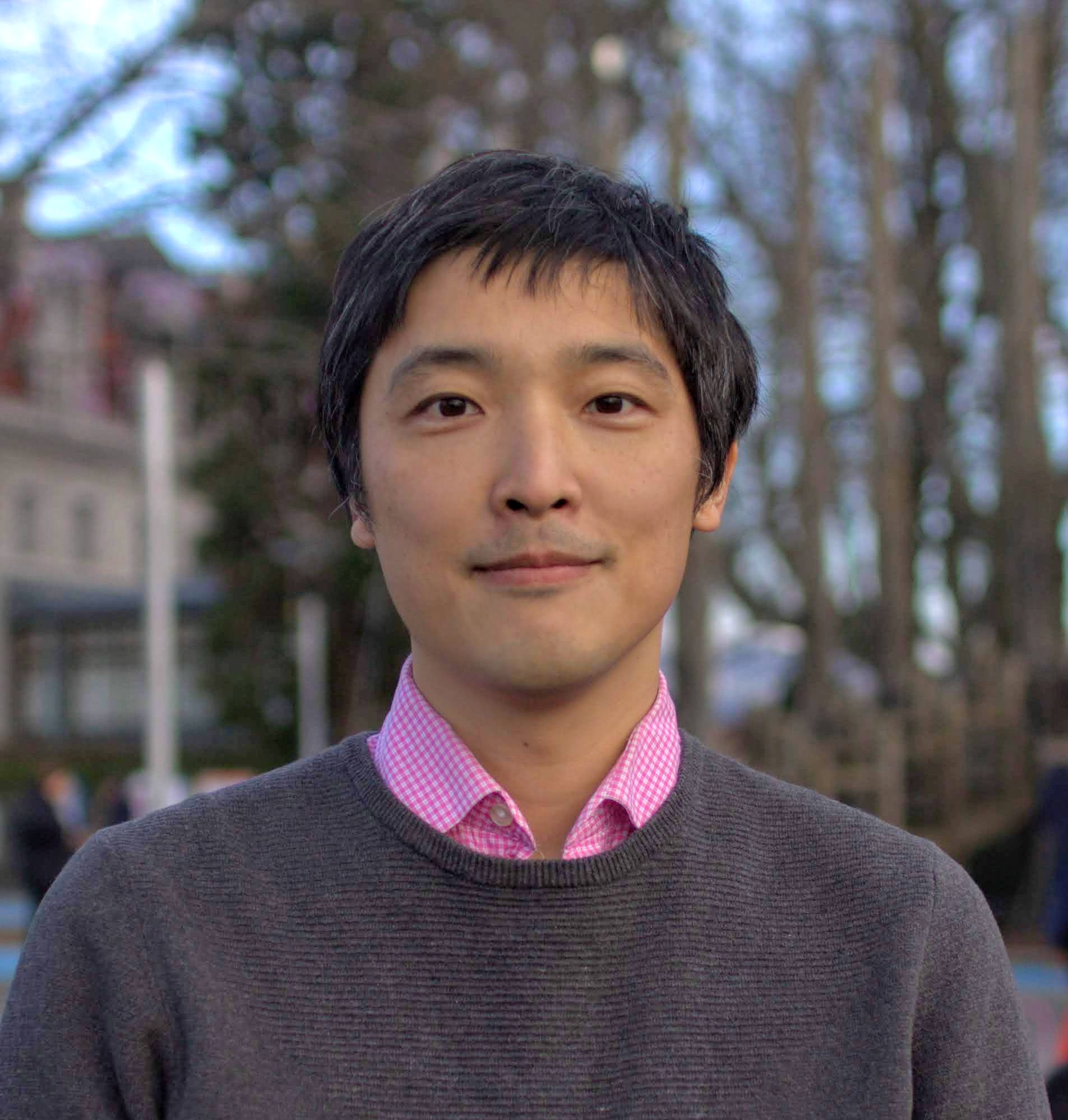 EPFL AVP-PGE EDNE-ENS
SV 3513 (Bâtiment SV)
Station 19
CH-1015 Lausanne
Fields of expertise
Systems physiology in primates and rodents
Vision, somatosensation, memory
Optogenetics, electrophysiology, calcium imaging, magnetic resonance imaging, synthetic chemistry


Biography
K. Tamura is a postdoctoral scientist at EPFL in Lausanne. He received BS in biophysics from Kyoto University, and MS and PhD in physiology from The University of Tokyo. In Tokyo, he combined optogenetics and psychophysics in macaque monkeys, and revealed that the perirhinal cortex causally drives subjective judgments of visual memory. In Lausanne, he has been studying how contextual judgements disconnect and reconnect causal brain circuits by combining optogenetics and calcium imaging in mice.
Education
Ph.D.
Dissertation: "Optogenetic study of neural activity and connectivity in deep brain structures of non-human primates." Advisor: Prof Yasushi Miyashita.
The University of Tokyo School of Medicine
2014
M.S.
Dissertation: "Synthesis and in-vivo pharmacological evaluation of MRI-visible GABAa receptor agonists." Advisor: Prof Yasushi Miyashita.
The University of Tokyo School of Medicine
2008
B.S.
Theme: Cerebellar synaptic mechanisms in oculomotor behavior in mice. Advisor: Prof Tomoo Hirano
Kyoto University Faculty of Science
2006
Publications
Selected publications
Esmaeili=1,†, Tamura=1,† et al.,
Neuron 2021
Rapid suppression and sustained activation of distinct cortical regions for a delayed sensory-triggered motor response
Mayrhofer et al.,
Neuron 2019
Distinct Contributions of Whisker Sensory Cortex and Tongue-Jaw Motor Cortex in a Goal-Directed Sensorimotor Transformation
Tamura et al.,
Science 2017
Conversion of object identity to object-general semantic value in the primate temporal cortex
Miyamoto et al.,
Science 2017
Causal neural network of metamemory for retrospection in primates
Hirabayashi et al.,
Science 2013
Microcircuits for hierarchical elaboration of object coding across primate temporal areas
Hirabayashi et al.,
Neuron 2013
Functional microcircuit recruited during retrieval of object association memory in monkey perirhinal cortex.
Tamura et al.,
J Neurosci Methods 2012
A glass-coated tungsten microelectrode enclosing optical fibers for optogenetic exploration in primate deep brain structures.
Takeuchi et al.,
Science 2011
Reversal of interlaminar signal between sensory and memory processing in monkey temporal cortex
Teaching & PhD
Courses
Animals must learn from past experiences, to adapt their behavior to an ever-changing environment. Students will learn about the neuronal circuit mechanisms of reward-based learning, and of aversively-mediated learning, by studying the current scientific literature on these topics.
---