Laila El-Hamamsy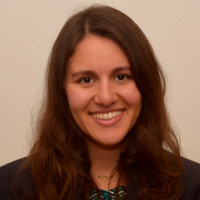 STI school council application
Currently a PhD student in robotics, I have been extremely interested and involved in student representation from the start of my BSc In Micro-engineering at EPFL. I have had the opportunity to engage in various experiences, ranging from class representative, section representative (CERES delegate), AGEPolytique member and since the start of 2021 as a member of the STI school council. This has lead me to interact with students, professors, members of the Micro-Engineering section, members of the STI faculty as well as members of EPFL's direction on various topics pertaining to education, life on campus and more recently research.

The experience acquired throughout my stay at EPFL has helped me gain insight into the way the different bodies of EPFL function. With the perspective of a student and now of a young researcher, I hope to be able to contribute to the decision making process to ensure the best outcome for all parties involved. I believe that my past involvement could be a valuable asset and would be pleased to continue to dedicate my time and effort the STI school council.
Education
PhD Educational Robotics
EPFL
2019-2023
MSc Robotics
EPFL
2016-2019
BSc MicroEngineering
EPFL
2013-2016
Publications
Infoscience publications
The symbiotic relationship between educational robotics and computer science in formal education
Education and Information Technologies
2021-04-04
DOI : 10.1007/s10639-021-10494-3
A computer science and robotics integration model for primary school: evaluation of a large-scale in-service K-4 teacher-training program
Education and Information Technologies
2020-11-03
DOI : 10.1007/s10639-020-10355-5
Learning By Collaborative Teaching : An Engaging Multi-Party CoWriter Activity
2019.
The 28th IEEE International Conference on Robot & Human Interactive Communication (RoMan 2019) ,
New Delhi, India ,
October 14 – 18, 2019.