Malte Oppermann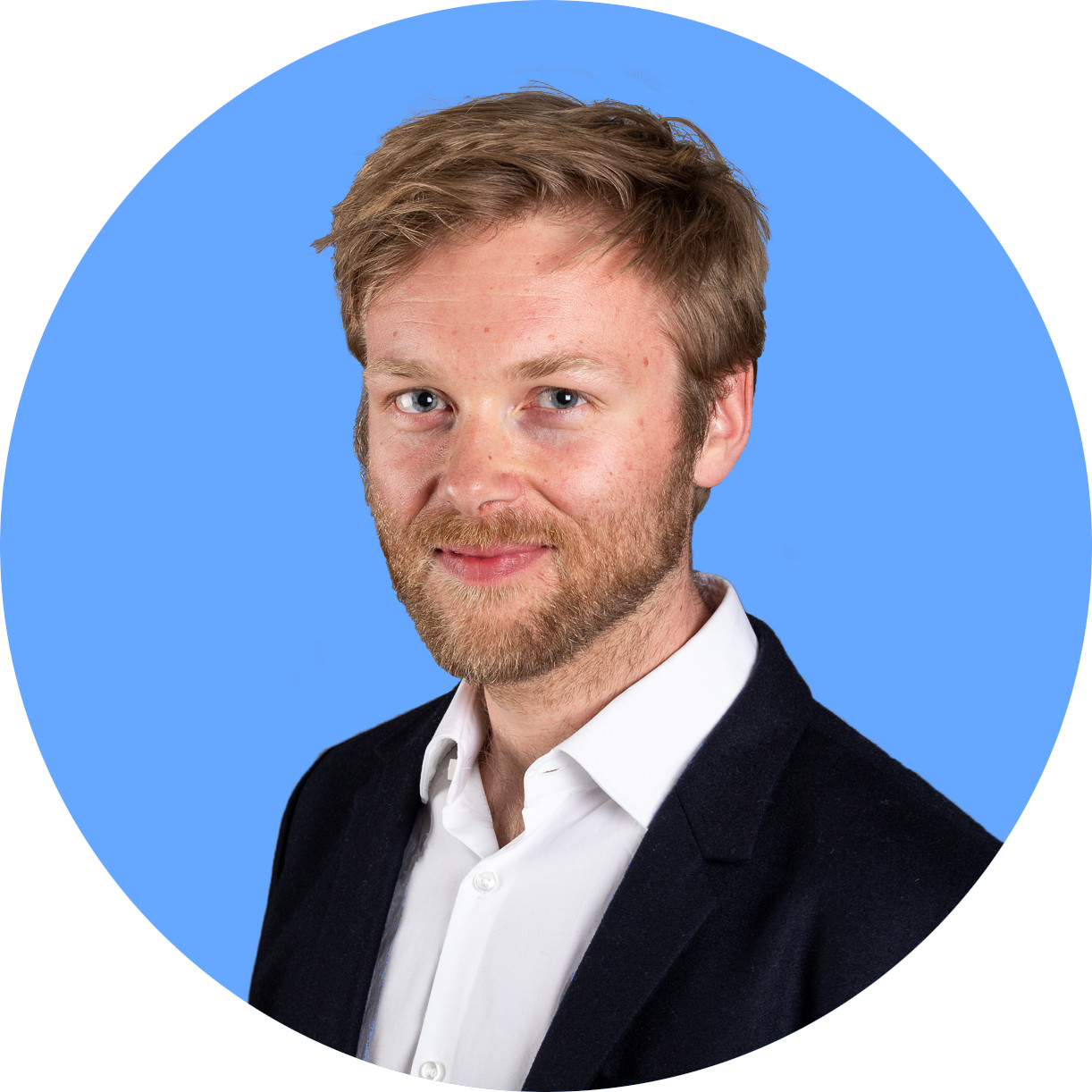 EPFL SB ISIC LSU
CH H1 595 (Bâtiment CH)
Station 6
CH-1015 Lausanne
Fields of expertise
Ultrafast molecular spectroscopy in the gas and liquid phase
Time-resolved chiral spectroscopy
Chiral photochemistry
Spin-crossover dynamics in metal complexes
DNA photochemistry
Strong field physics
Femtosecond lasers and optical setups
Current research activity
At the Laboratory for Ultrafast Spectroscopy (LSU) at EPFL, I manage the research activities of the LOUVRE laboratory, which stands for Lots Of UV-Radiation for your Experiments. In the spirit of this name, our research team develops ultrafast spectroscopy setups in the deep-UV spectral region, spanning 250-400 nm. With these tools, we track the absorption and emission of light of important UV-chromophores: the amino acid residues in proteins and peptides, the nucleobases in DNA-systems, the organic ligands in metal complexes, and the large bandgap transitions in metal oxides. The dynamic response of these UV-chromophores acts as a local reporter of fundamental chemical and biological processes in the molecular systems in which they are embedded. These include light-induced energy and charge transfer processes in proteins and DNA and charge carrier and spin dynamics in metal complexes, metal oxides and solar cell materials. For a recent review of our research, please see:
https://doi.org/10.2533/chimia.2017.288
My own research projects at the LOUVRE focus on manipulating the polarization of light to capture the structural changes in (bio-)chemical molecular systems that drive their photochemical functions: from the rotations of light-driven molecular motors to the conformational transitions in photoactive proteins. To achieve this, I have developed a novel time-resolved circular dichroism setup that uses the chirality of molecular systems as a spectroscopic marker to capture their structural evolution in solution phase. This work has recently been highlighted in a press release by Physics World:
https://physicsworld.com/a/chirality-measurements-speed-up/
.
This unique setup has opened the possibility to directly resolve the coupling of structural and electronic dynamics in chiral photochemical systems with sub-picosecond time resolution. In direct collaboration with experts from the field of chiral chemistry and spectroscopy, I am currently investigating the function of several chiral molecular systems: the spin-crossover dynamics in chiral Fe(II) complexes, the circularly polarized emission of chiral light-emitting diode complexes and the ultrafast motion of chiral molecular motors. In each case, the photochemical process is coupled to the chiral properties of the photoexcited electronic states. Our experimental approach offers an exciting new perspective on the chiral structure-function relationship in these photochemical systems and promises to improve future synthetic designs.


Biography
I am a physicist by training and received a Ph.D. from Imperial College London in 2013. Under the supervision of Prof. Jon Marangos, I investigated the ultrafast laser-driven ionization and fragmentation dynamics of carbon dioxide cations in the gas phase, combining experimental techniques such as laser-induced molecular alignment, cold molecular beams and time-of-flight mass spectroscopy. My research was supported by a Marie-Curie Fellowship as part of the Initial Training Network FastQuast and was published in the Springer Theses series (see:
https://link.springer.com/book/10.1007/978-3-319-05338-7
).
In 2015 I obtained a postdoctoral fellowship from the German Academic Exchange Service (DAAD) to join Prof. Majed Chergui's group at EPFL. This allowed me to shift my research focus to the dynamics of larger (bio-)molecular systems in the liquid phase and to develop new ultrafast chiral spectroscopic techniques in the ultraviolet spectral range. As a research scientist and lecturer at the Institute of Chemical Sciences and Engineering at EPFL, I am now pursuing interdisciplinary research questions at the intersection between physics and chemistry, with a particular focus on photochemical processes in DNA, proteins, metal complexes and nanoparticle systems.
Publications
Selected publications
Oppermann, M.; Spekowius, J.; Bauer, B.; Pfister, R.; Chergui, M. and Helbing, J.
J. Phys. Chem. Lett. (2019) 10, 11, 2700-2705
Broad-band ultraviolet CD spectroscopy of ultrafast peptide backbone conformational dynamics
Oppermann, M.; Bauer, B.; Rossi, T. C.; Zinna, F.; Helbing, J.; Lacour, J. and Chergui, M.
Optica (2019) 6, 1, 56-60
Ultrafast broadband circular dichroism in the deep ultraviolet
Oppermann, M.; Nagornova, N. S.; Oriana, A.; Baldini, E.; Mewes, L.; Bauer, B.; Palmieri, T., Rossi, T.; van Mourik, F. and Chergui, M.
CHIMIA (2017) 71, 5, 288-294(7)
The LOUVRE Laboratory: State-of-the-Art Ultrafast Ultraviolet Spectroscopies for Molecular and Materials Science
Oppermann, M.; Weber, S. J.; Morales, F.; Richter, M.; Patchkovskii, S.; Csehi, A.; Vibok, A.; Ivanov, M. Yu; Smirnova, O. and Marangos, J. P.
J. Phys. B: At. Mol. Opt. Phys. (2014) 47, 124025, 1-11
Control and identificacion of strong field dissociative channels of CO2 via molecular alignment
Oppermann, M.; Weber, S. J.; Frasinski, L. J.; Ivanov, M. Yu and Marangos, J. P.
Phys. Chem. Chem. Phys. (2013) 15, 12308-12313
Multichannel contributions in the nonsequential double ionization of CO2
Oppermann, M.; Weber, S. J. and Marangos, J. P.
Phys. Chem. Chem. Phys. (2012) 14, 9785-9791
Characterising and optimising impulsive molecular alignment in mixed gas samples
Other publications
Press release by Physics World
Press release by It's Nice That