Henry Yu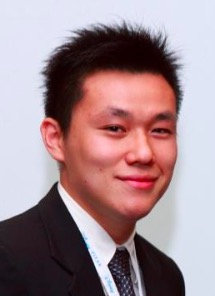 EPFL STI IMT LMIS1
BM 3114 (Bâtiment BM)
Station 17
CH-1015 Lausanne
Fields of expertise
Micro/Nano fabrication
Capillary-assisted particle assembly
Microsystems
Current work
My current interest is in tunable tunneling nanogap electrodes (NGEs). The main focus is on the design, fabrication, and characterization of NGEs for sensor applications.
Professional course
Principal engineer
MEMS R&D
Taiwan Semiconductor Manufacturing Company (tsmc)
2008-2016
Education
M.Sc.
Physics
National Taiwan University
2007
B.Sc.
Physics
National Taiwan University
2004
B.Eng.
Civil Engineering
National Taiwan University
2004
Publications
Infoscience publications
Harnessing Poisson Effect to Realize Tunable Tunneling Nanogap Electrodes on PDMS Substrates for Strain Sensing
2019-08-22.
20th International Conference on Solid-State Sensors, Actuators and Microsystems & Eurosensors XXXIII (TRANSDUCERS & EUROSENSORS XXXIII) ,
Berlin, Germany ,
June 23-27, 2019.
p. 2368-2371.
DOI : 10.1109/TRANSDUCERS.2019.8808819.
Liquid Assembly of Floating Nanomaterial Sheets for Transparent Electronics
Advanced Materials Technologies
2019-08-15
DOI : 10.1002/admt.201900398
Thermal Probe Nanopatterning Enables Nanoparticle Assembly on PDMS Substrates
43rd International Conference on Micro and NanoEngineering
,
Braga, Portugal
,
September 18-22, 2017.
Selected publications
| | |
| --- | --- |
| Tzu-Chieh Lin, Shao-Chi Yu, Pei-Shiang Chen, Kai-Yuan Chi, Han-Chang Pan, Chih-Yu Chao | Flexible Liquid Crystal Cells without Alignment Film |
| Tzu-Chieh Lin, Shao-Chi Yu, Pei-Shiang Chen, Kai-Yuan Chi, Han-Chang Pan, Chih-Yu Chao | Fabrication of alignment layer free flexible liquid crystal cells using thermal nanoimprint lithography |