Solène Gentil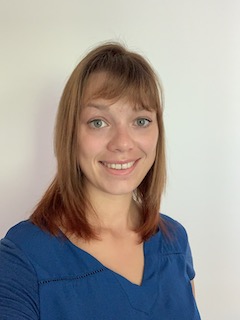 EPFL Valais Wallis
EPFL SB ISIC LEPA
Rue de l'Industrie 17
Case postale 440
CH-1951 Sion
Domaines de compétences
Molecular electrochemistry
Organic and Inorganic synthesis
Electrocatalysis
Redox flow battery
Biographie
Solène Gentil obtained her PhD Degree in November 2017 from Université Grenoble Alpes in France under the supervision of Dr. Vincent Artero and Dr. Alan Le Goff. She was involved in the design of platinum-free molecular and enzymatic catalysts for proton-exchange membrane fuel cells. She joined the laboratory of Prof. Girault in February 2018. Her main research topics deal with the development of near-neutral pH and alkaline redox flow batteries for stationary energy storage.
Publications
Publications Infoscience
Vanadium‐manganese redox flow battery: Study of Mn(III) disproportionation in the presence of other metallic ions.
The Mn(III)/Mn(II) redox couple with a standard potential of +1.51 V vs . SHE has drawn interest for the design of V/Mn redox flow battery (RFB). However, Mn(III) disproportionation leads to a loss of capacity, an increase of pressure drop and electrode passivation due to the formation of MnO 2 during battery cycling. In this work, we studied the influence of Ti(IV) or/and V(V) on Mn(III) stability in acidic conditions, by formulating 4 different electrolytes at equimolar ratios (Mn, Mn:Ti, Mn:V, Mn:V:Ti). Voltammetric studies have revealed a EC i process for Mn(II) oxidation responsible for the electrode passivation. SEM and XPS analysis demonstrate that the nature and the morphology of the passivating oxides layer strongly rely on the electrolyte composition. Spectroelectrochemistry highlights the stabilization effect of Ti(IV) and V(V) on Mn(III). At a comparable pH, the amount of Mn(III) losses through disproportionation is decreased by a factor of 2.5 in the presence of Ti(IV) or/and V(V). V(V) is an efficient substitute to Ti(IV) in order to stabilize Mn(III) electrolyte for redox flow battery applications.
Chemistry A European Journal
.
2020-04-08
.
DOI : 10.1002/chem.202000340.
Aqueous organic and redox-mediated redox flow batteries : A Review
Redox flow batteries (RFBs) are among the most investigated technologies for large scale energy storage applications. Since the first commercialization of all-vanadium RFB (in the early 90's), the technology has evolved towards the development of new systems. This review focuses on three innovative concepts including aqueous organic RFB (AO-RFB), dual-circuit RFB and redox solid booster-based RFB. We will highlight the recent advances in the last five years and discuss the main challenges encountered. Particularly, we focused on the utilization of redox-mediated process to reach higher energy density than conventional RFB.
Current Opinion in Electrochemistry
.
2020-01-07
.
DOI : 10.1016/j.coelec.2019.12.006.
Solid electrochemical energy storage for aqueous redox flow batteries: The case of copper hexacyanoferrate
All redox flow batteries suffer from low energy storage density in comparison with conventional Li-ion batteries. However, this issue can be mitigated by utilization of solid energy storage materials to enhance the energy storage capacity. In this paper we demonstrate the utilization of copper hexacyanoferrate (CuHCF) Prussian blue analogue for this purpose, coupled with N,N,N-2,2,6,6-heptamethylpiperidinyl oxy-4-ammonium chloride (TEMPTMA) as a soluble redox mediator to target the redox transitions of the solid material. In this case, indirect charging and discharging of CuHCF suspended in the electrolyte by electrochemically oxidized/reduced TEMPTMA was observed by chronoamperometry. Secondly, electrochemistry of different CuHCF composites with carbon black and multi-walled carbon nanotubes were investigated, highlighting that the high conductivity of the solid energy storage materials is crucial to access the maximal charge storage capacity. Finally, a CuHCF-TEMPTMA/Zn aqueous redox flow battery achieved stable cycling performances with high coulombic efficiency of 95% and volumetric capacity of 350 C mL−1.
Electrochimica Acta
.
2019
.
DOI : 10.1016/j.electacta.2019.134704.