Stefano Davide Vianello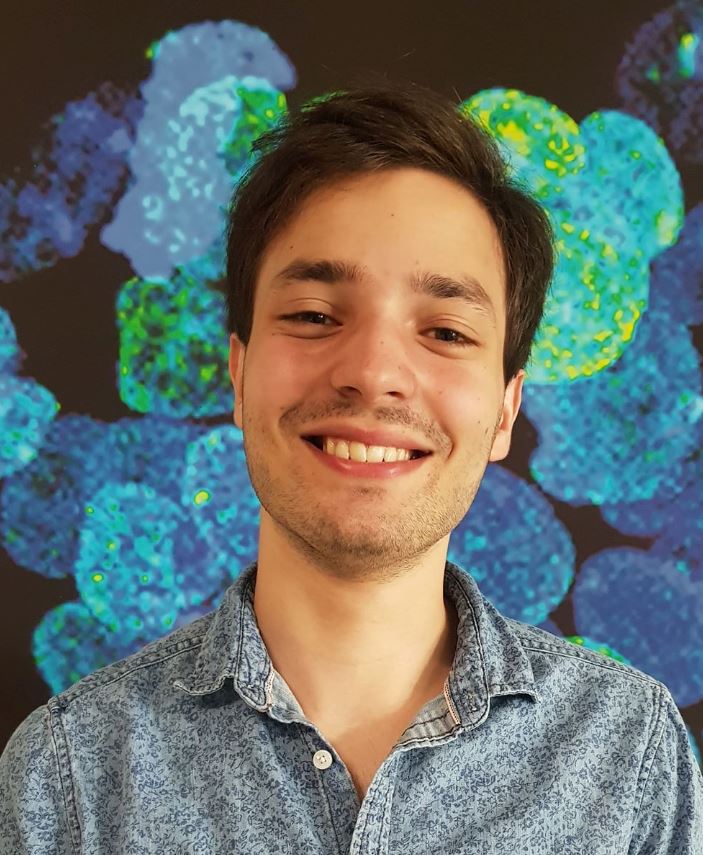 EPFL SV IBI-SV UPLUT
AI 1112 (Bâtiment AI)
Station 15
CH-1015 Lausanne
Biographie
Stefano is a PhD student working in the Laboratory of Stem Cell Engineering of Prof. Matthias Lütolf at EPFL, Switzerland. His research focuses on the use of in vitro embryonic models (Gastruloids) to understand how mechanics and geometry instruct the development of implanting species such as mouse and human. He studied Natural Sciences in Cambridge (Girton College), specialising in Genetics. He then worked in the laboratory of Prof. Alfonso Martinez-Arias, Department of Genetics, to investigate the interactions between chemical signalling pathways involved in early embryonic development. When not at the lab bench, Stefano writes for the pre-print highlight service of the Company of Biologists: preLights. He is also very interested on scientific communication and visualisation (digital illustration, virtual/augmented reality), especially in the field of developmental biology.
Formation
MPhil
Biological Science (Genetics)
University of Cambridge, UK
2016-2017
BA Hons
Natural Sciences
University of Cambridge, UK
2013-2016
Publications
Publications Infoscience
Understanding the Mechanobiology of Early Mammalian Development through Bioengineered Models
Research in developmental biology has been recently enriched by a multitude of in vitro models recapitulating key milestones of mammalian embryogenesis. These models obviate the challenge posed by the inaccessibility of implanted embryos, multiply experimental opportunities, and favor approaches traditionally associated with organoids and tissue engineering. Here, we provide a perspective on how these models can be applied to study the mechano-geometrical contributions to early mammalian development, which still escape direct verification in species that develop in utero. We thus outline new avenues for robust and scalable perturbation of geometry and mechanics in ways traditionally limited to non-implanting developmental models.
Developmental Cell
.
2019-03-25
.
DOI : 10.1016/j.devcel.2019.02.024.