Tobias Raffael Bodenmann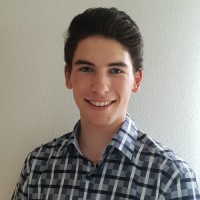 Citizenship : Swiss
Birth date : 16.12.1999
Biography
Besides having completed most of my previous studies in Bern, I have spend one year on exchange in New Zealand during High school. In order to learn French and to be part of the amazing EPFL community I then decided to attend my studies at EPFL.
I love to do any sort of sports and spend time with great people. In addition, I enjoy being a teaching assistant.

I have been part of this year's SV Faculty Council and enjoyed to be involved in the discussions about our section. For me it was very interesting to see another part from EPFL besides the lectures and I could definitely gain a lot of valuable experience. In order to continue helping to constantly improve our section and to represent the interests of the students, I would much appreciate to be given the chance to continue being part of the SV Faculty Council.