Xun Liao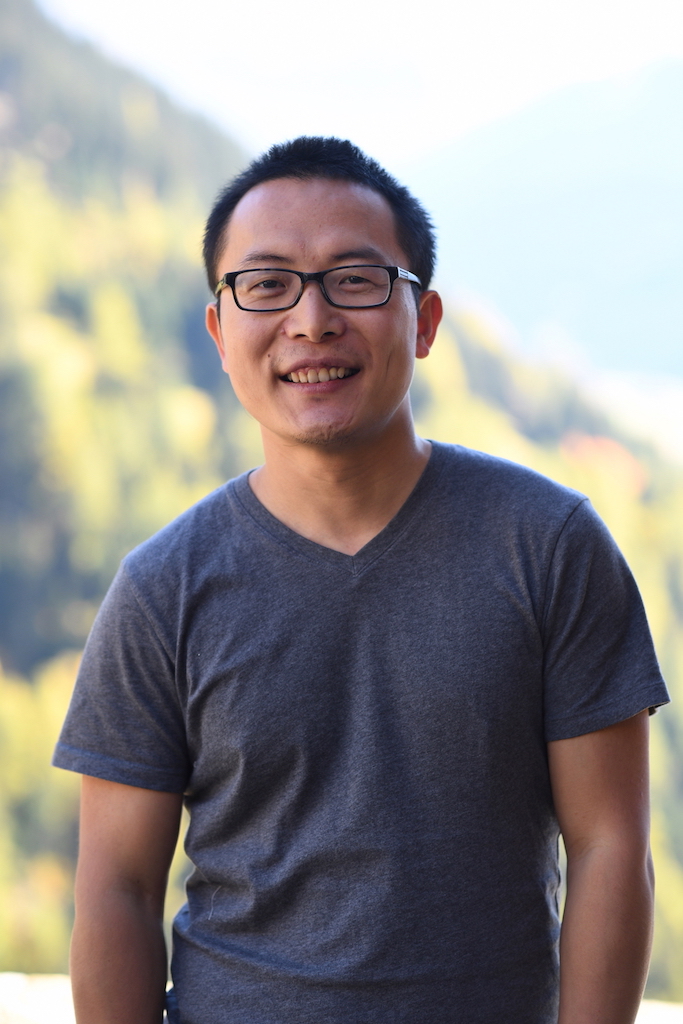 Contact me
e-mail: xun.liao@epfl.ch
EPFL Valais Wallis
EPFL IPESE (SCI-STI-FM)
Rue de l'Industrie 17
Case postale 440
CH-1951 Sion
Quantis Sàrl
EPFL Innovation Park
Bâtiment D
CH-1015 Lausanne
Fields of expertise
Life cycle assessment and Water
Corporate footprint
Corporate social responsibility (ESG) and sustainability investment
Life cycle costing and externality
Supply chain management, optimization and risk management
Biorefineries
Biography
I'm a LCA sustainability consultant, focusing on R&D and applications of integrating LCA with traditional corporate ESG reporting and management, as well as bridging the gap between LCA, Supply chain management (SCM) , risk assessment and business sustainability investment and decision-making.

As a Marie Curie PhD fellow in EPFL, I'm working on sustainability (social/economic/environmental) assessment, design and optimization of different biorefinery concepts.

As a sustainability consultant, I'm researching and developing methodologies and tools for the following field:

1) Corporate ESG and sustainability investment
-Assess and manage GHG emissions, Water and land, renewable energy, human health, Biodiversity, social issues
-Materiality, CDP report, GRI and other reporting initiatives
-Competitive advantage through investment in sustainability (ESG) programs

2) Strategy, Supply chain management and risk assessment within the framework of Life Cycle thinking
- Commodity, Supply chain, Operational risks due to regulatory, physical factors.
- Life cycle costing
- Risk assessment
- Integration of assessment, optimization and management of supply chain, downstream and corporate operational data

I have many years' experience in life cycle assessment, with expertise in water database modeling and assessment, energy analysis and life cycle inventory modeling. Worked with various industries, including energy, agri-food, packaging, tire, oil & gas, semi-conductor, pet food, pharmaceutical and textile sectors, for clients such as World Business Council for Sustainable Development, Mondelez, Kraft Foods, Nestlé, Michelin, Bayer, Pfizer, Huntsman, GE, Intel, and many others.
Mission
Develop interdisciplinary system-based model for complex systems to provide solutions to business.

Toolsets: Life cycle assessment, Risk assessment, Supply chain management, Financial analysis, Spatial analysis (GIS), Environmental economics, Multi-Objective Optimization

Areas: Corporate ESG reporting, Biorefineries, Agri-food companies
Current work
I'm looking for collaborations in the following fields:

Project: Systematic framework for the evaluation of sustainability indicators, including economics and environmental impact for biorefinery concepts. (2014-2017)
See more information at: http://www.reneseng.com/ESR_9_1.html

Project: Systematic computational methodology for spatial life cycle assessment (2014-current)

Project: Corporate ESG management and resource allocation within the framework of LCA (2010- current)

Project: Water risk and externalities assessment and resource allocation with the framework of LCA (2014-current)

Project: Supply chain management and risk assessment within the framework of Life Cycle thinking (2014- current)

Education
Ph.D
LCA, Risk assessment and SCM for complex systems
EPFL
2017 (expected)
MS
Environmental Economics and Management
Johns Hopkins University
2009
Bachelor
Environmental Science/Life Cycle Assessment
Sichuan Univeristy
2008