Yihe Zhao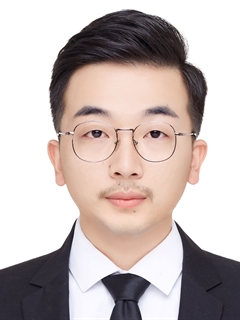 EPFL STI IEM ICLAB
Rue de la Maladière 71b
CH-2000 Neuchâtel
Fields of expertise
1. Acoustic MEMS transducers;
2. FEM and equivalent circuit model;
3. CMOS interface, ultrasonic and bio application.
Biography
Yihe Zhao was born in Qingdao, China, in 1993. He received the BSc degree in Mechanical Design Manufacturing and Automation from Ocean University of China, Qingdao, China, in 2015. He joined the Integrated Circuits Laboratory (ICLAB) in EPFL as a joint research scientist in 2021. He is currently persuing the Ph.D. degree in Mechanical Engineering, School of Mechanical Engineering, Xi'an Jiaotong University, Xi'an, China.
His current research interests include micro- and nano-sensors, and CMOS circuits interface, especially for bio and ultrasonic applications of capacitive micromachined ultrasonic transducers (CMUTs).


Education
B.Sc.
Mechanical Design Manufacturing and Automation
Ocean University of China
2015