Yumeng Hou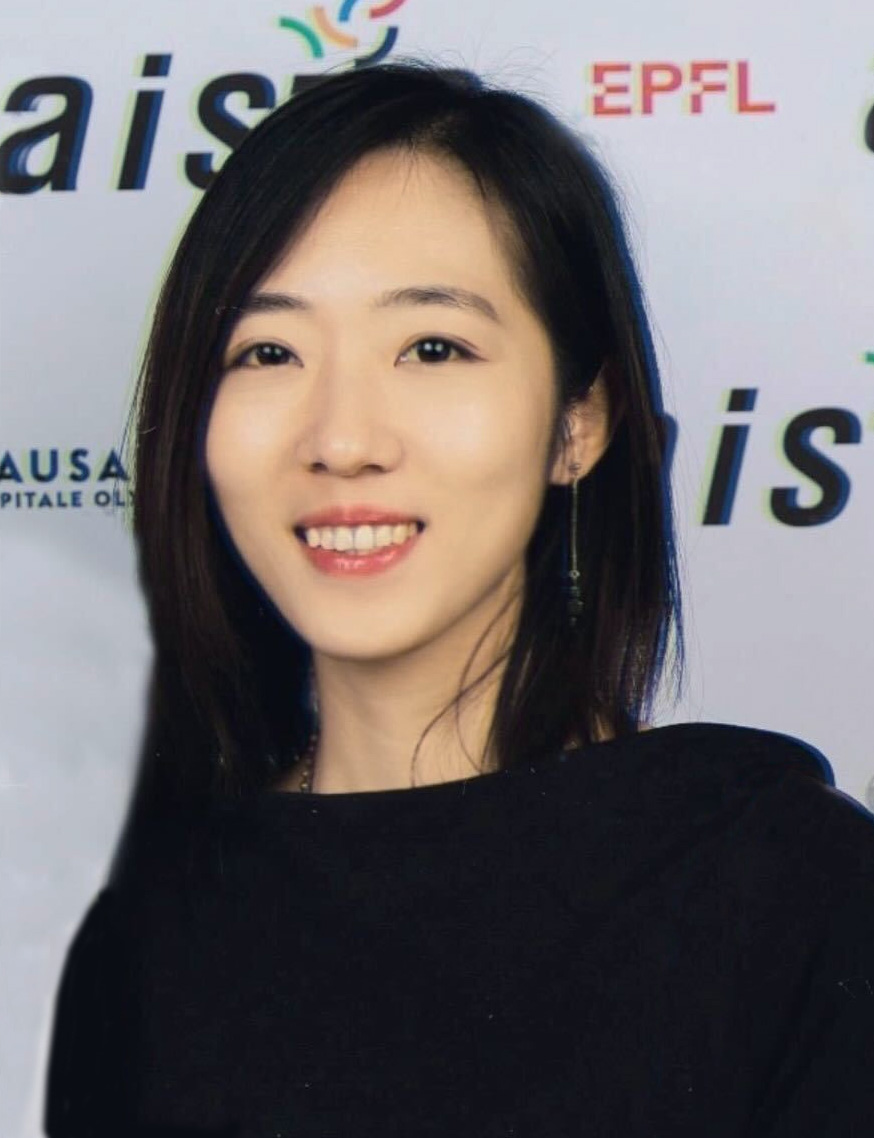 EPFL CDH DHI eM+
Rue des Jordils 41
Station JORDILS
CH-1025 St-Sulpice VD
Biography
Yumeng conducts research and real-world projects interweaving digital cultural heritage, media interaction and visualization, and data analytics. She is now pursuing her PhD at the Laboratory for Experimental Museology (eM ), under the supervision of Prof Sarah Kenderdine.
Yumeng holds an MSc in Computer Science from EPFL and 3 years of professional experience in the ICT sector. Before joining eM , Yumeng's professional experience includes Product Manager at Alibaba Cloud, Analyst at P&G EMEA, Creative Tech Lead at _box Interaction, and Digital Strategist for NewStyle Media Group.
Education
PhD Candidate
Digital Humanities (EDDH)
EPFL
Oct 2020 - now
Visiting Researcher
Academy of Visual Arts
Hong Kong Baptist University
July - Dec 2022
Master of Science
Computer Science
EPFL
2015 - 2017
Bachelor of Engineering
Digital Media Technology
Zhejiang University
2010 - 2014
Visiting Student
Computer and System Sciences
Stockholm University
2013 - 2014
Publications
Other publications
Publication in Scientific Journals
Hou, Y.*, Kenderdine, S., Picca, D., Egloff, M., & Adamou, A. (2022). Digitizing intangible cultural heritage embodied: State of the art. Journal on Computing and Cultural Heritage (JOCCH), 15(3). https://doi.org/10.1145/3494837
Hou, Y.* (2021). Accessing, Representing, and Transmitting Cultural Heritage through Digital Archives: Challenges and Opportunities. Digital Humanities Research, 4(1), 77-91. http://dhr.ruc.edu.cn/CN/Y2021/V1/I4/77
Xia, J., Hou, Y., Chen, Y. V., Qian, Z. C., Ebert, D. S., & Chen, W.* (2017). Visualizing rank time series of Wikipedia top-viewed pages. IEEE computer graphics and applications, 37(2), 42-53. https://doi.org/10.1109/MCG.2017.21
Peer-reviewed Conference Proceedings
Hou, Y. (2022). Augmenting knowledge exploration using agent-based models: A computational experiment with the Hong Kong Martial Arts Living Archive. 7th International Martial Arts Studies Conference. June 29 - July 2 2022, Lausanne, Switzerland.
Picca, D.*, Adamou, A.*, Hou, Y., et al. (2022). Knowledge organization of the Hong Kong Martial Arts Living Archive to capture and preserve intangible cultural heritage. DIGITAL HUMANITIES 2022. July 25-29, Tokyo.
Adamou, A.*, Hou, Y.*, Picca, D.*, et al. (2021). Ontology-mediated cultural contact in Southern Chinese martial arts. In Proceedings of the International Joint Workshop on Semantic Web and Ontology Design for Cultural Heritage.
Xia, J., Chen, W.*, Hou, Y., et al. (2016). Dimscanner: A relation-based visual exploration approach towards data dimension inspection. In 2016 IEEE Conference on Visual Analytics Science and Technology (VAST) (pp. 81-90). IEEE. https://doi.org/10.1109/VAST.2016.7883514
Contributions to Books
Kenderdine, S.*, Hibberd, L., Shaw, J., Chang, T.-Z., & Hou, Y. (2021). Archery Rites: Re-making Confucian Rites. Chinese Archery Studies: Theoretical and Historical Approaches to a Martial Discipline. Springer.