Jérôme Chenal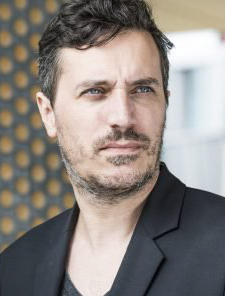 Fields of expertise
Urban Design
Urban Planning
Urban Management
Public Space
Housing
Development Studies
Visual Anthropology


News
Follow @jchenal
12/04/2014.
Marre des bouchons, vive le vélo!
Interview de Jérôme Chenal dans "15 minutes, le magazine de reportage de la rédaction" , Emission 12:30, RTS Radio Suisse Romande "La Première"
MOOC
African Cities: Introduction to urban planning
is underway. There are 6.190 people following the course.
Décrypter les enjeux majeurs de la mobilité du futur, Touring, Editions n°1 du 9 janvier 2014
La ville vaudoise du futur? Sans surprise!, in 24Heures, éditions du 27 août 2013
7th European Conference on Sustainable Cities & Towns
- 17-19 April 2013, Geneva 2013
Title of the conference: Transport, land use and value
"La ville ouest-africaine. Modèles de planification de l'espace urbain"
, Publisher:
Métispresses
, 2013
Teaching & PhD
PhD Students
Konou Akuto Akpedze
,
Mrani Rim
,
Pessoa Colombo Vitor
,
Past EPFL PhD Students
Bosch Padrós Martí
,
Hasler Stéphanie Aline
,
Jaligot Rémi
,
Kemajou Mbianda Armel Firmin
,
Messer Marc Antoine
,
Rigal Alexandre André Robert
,
Salmi Andrea
,
Courses
This course presents the global issue of mobility. The interdisciplinary approach integrates SHS with engineering sciences and introduces students to working in teams.
---
(Coursebook not yet approved by the section)
---