Jürg Alexander Schiffmann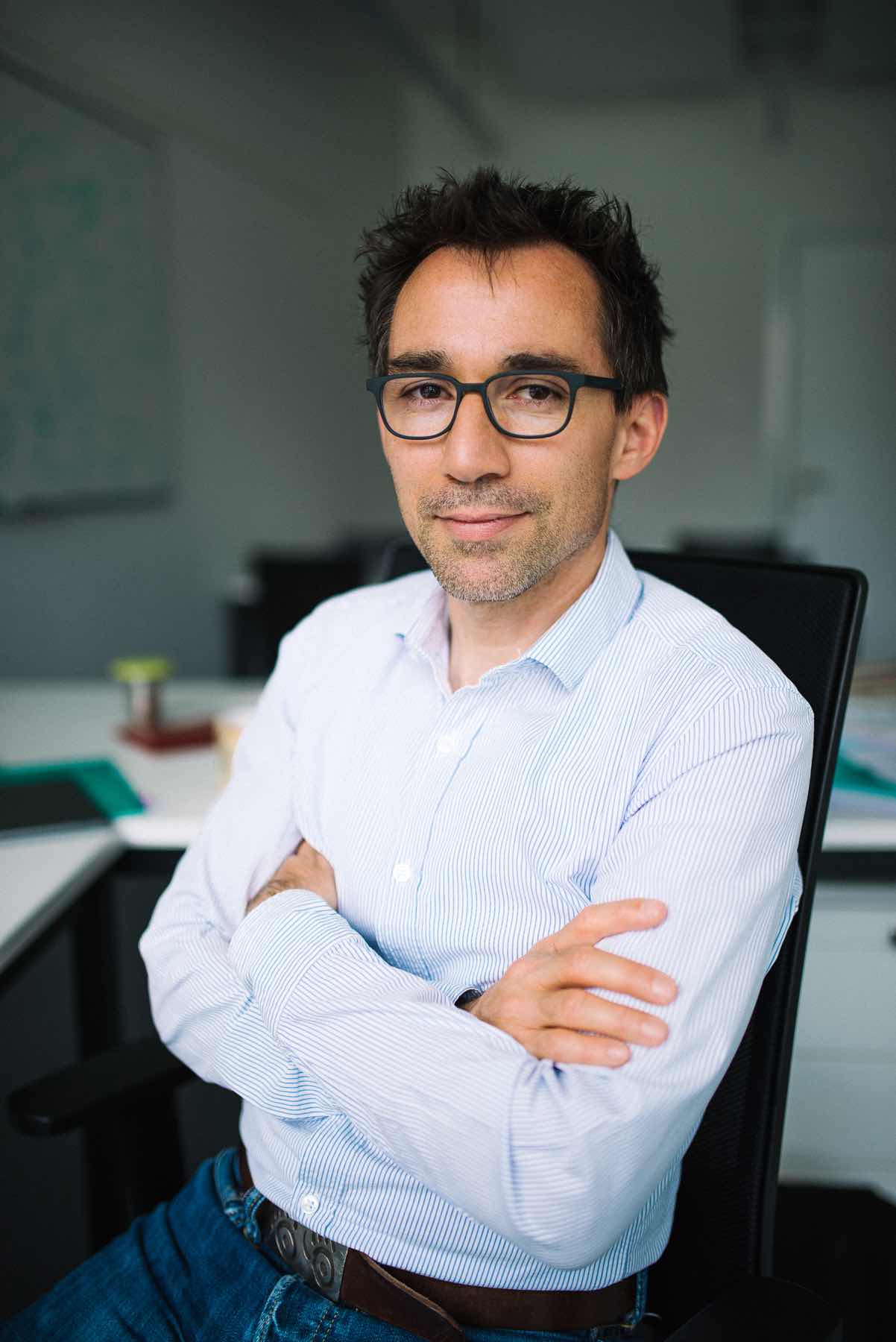 EPFL STI IGM LAMD
MC B2 255 (Bâtiment MC)
Rue de la Maladière 71b, CP 526
CH-2002 Neuchâtel 2
Domaines de compétences
Integrated mechanical design and optimization Small scale turbomachinery Gas lubricated bearings Rotordynamics Heat pumps Organic Rankine Cycles Gas turbines
Biographie
After obtaining his diploma in mechanical engineering from EPFL in 1999 he co-founded a start-up company dedicated to the design of gas bearing supported rotors. In 2005 he joined Fischer Engineering Solutions where he led the development of small-scale, gas bearing supported high-speed turbomachinery for fuel cell air supplies and for domestic scale heat pumps. In parallel he worked on his PhD, which he obtained from EPFL in 2008 and for which he was awarded the SwissElectric Research Award. He then joined the Gas Turbine Lab at MIT as a postdoctoral associate where he worked on foil bearings and on the experimental investigation of radial diffusers. In 2013 he was nominated assistant professor and in 2020 associated professor with tenure at the Ecole Polytechnique Fédérale de Lausanne, where he leads the Laboratory for Applied Mechanical Design. His current research interest are in gas lubricated bearings, in aerodynamics of small-scale turbomachinery and in automated design and optimization methodologies.
Enseignement & Phd
Enseignement
Mechanical Engineering
Doctorants
Artomov Andrii
,
He Victoria Xu Hong
,
Huwiler Phillip
,
Iovanna Gabriele
,
Jacoby Konstantin Andreas
,
Jena Anupam
,
Massoudi Soheyl
,
Soukhmane Issam
,
A dirigé les thèses EPFL de
Bättig Philipp Kaspar
,
Diehl Markus
,
Gaffuri Michele
,
Guenat Eliott Philippe
,
Iseli Elia
,
Katuwal Chhetri Suresh
,
Mounier Violette
,
Nakade Tomohiro
,
Olmedo Ocampo Luis Eric
,
Picard Cyril
,
Rosset Kévin
,
Schmid David
,
Shalash Karim Magdi Zakaria Abdelrahman
,
Wagner Patrick Hubert
,
Zakeralhoseini Sajjad
,
Cours
Ce cours poursuit la compréhension des effets cinématiques et dynamiques de systèmes mécaniques complexes et introduit les bases pour les comprendre et les modéliser. L'étudiant saura expliquer et modéliser la dynamique et choisir des modèles adéquats.
---
Les étudiants sont exposés à un projet de conception mécanique. Ils vont apprendre à connaître des méthodologies pour (1) attaquer des problèmes à formulation ouverte, (2) cultivar la créativité, (3) supporter la prise de décisions et (4) développer des compétences à résoudre des problèmes.
---
This course aims at studying thermal power cycles, heat pumping technologies, and equipment.
---