Eugen Brühwiler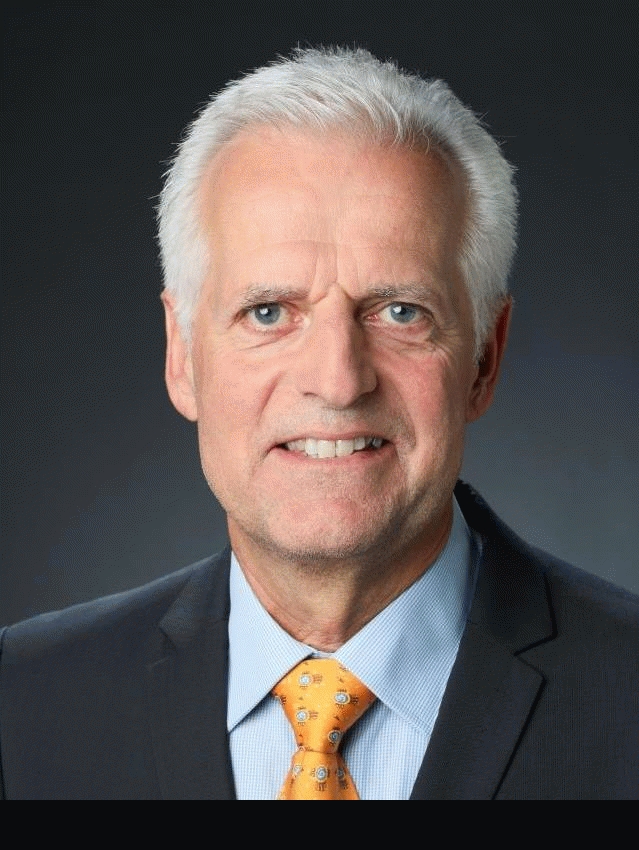 Mission

The activities as a Professor at the Swiss Federal Institute of Technology (EPFL) (since 1995) are motivated by the following vision :
"Methods for the examination of existing structures ("Examineering") must be developed with the ultimate goal to limit construction intervention (and thus the client's expenditure) to a strict minimum. If interventions are necessary then their objective is to improve the structure (not just to repair it). This goal is in agreement with the principles of sustainable development."


Biography

birth date: 19.11.1958
nationality: Swiss (native from Dussnang, Canton of Thurgau)

Education :
- July 1988 : doctoral degree from the Swiss Federal Institute of Technology in Lausanne (EPFL), Switzerland with a thesis entitled "Fracture mechanics of dam concrete subjected to quasi-static and seismic loading conditions"
- December 1983 : civil engineering diploma (university degree) from the Swiss Federal Institute of Technology (ETH) in Zurich, Switzerland

Professional Experience :
- Since 1st April 1995 : Professor of Structural Engineering at EPFL and Head of the Laboratory of Maintenance, Construction and Safety for Civil Structures (MCS) (often considered being the first chair worldwide devoted exclusively to existing civil structures).
- 1991-94 Project Manager and structural engineer with the Swiss Federal Railways (SBB), Division of Bridges and Structures, Zurich: Monitoring and maintenance of bridges and structures, Project manager and checking engineer for the construction of new bridges and rehabilitation of existing bridges.
- 1989/90 Research associate at the Department of Civil Engineering, University of Colorado, Boulder, USA : Fracture mechanics of concrete and fracture of concrete dams.
- 1986-88 Doctoral student at EPFL-LMC (Building Materials, Prof. Wittmann) : Fracture mechanics of concrete, fracture of concrete dams under seismic loading
- 1984/85 Research engineer at EPFL-ICOM (Steel Structures, Prof. Badoux and Prof. Hirt) : Fatigue behaviour and fracture mechanics of riveted bridges



External functions

Reviewer for and member of the Editorial Board of several scientific journals
Federal Expert for monuments (bridges and engineering structures) (since 2005)
Consulting engineer for the examination and enhancement of existing structures using UHPFRC

Other activities and interests:

monuments (reinforced concrete, steel, masonry, timber), bridges, art, architecture, reading and writing, nature, sports: running, swimming, hiking.

Compétences
structural and material engineering; existing civil structures in particular bridges of high cultural value; fatigue, dynamics and structural behaviour of bridges; Ultra-high performance fiber reinforced concrete and composite UHPFRC-RC structures.
Publications
Last publications
2019
2018
2017
2016
2015
Enseignement & Phd
Programmes doctoraux
Doctoral Program in Civil and Environmental Engineering
Doctoral Program in Architecture and Sciences of the City
Cours
L'UE vise à sensibiliser les étudiants aux enjeux d'un projet de réhabilitation. Elle se concentre sur les rapports entre les impératifs liés à la réhabilitation et à une vision architecturale élargie, avec un accent particulier sur le développement durab...

---
Ce cours comporte les notions de sécurité ainsi que les mesures à prendre pour maîtriser des situations de danger relatives aux structures. La modélisation des actions et les principes de vérification d'éléments de structures sont introduits selon une app...

---
Une méthodologie d'ingénieur inhérente aux structures existantes (bâtiments, ponts, etc.) est enseignée. Dans le premier cours, les notions de base sont traitées de l'examen des structures existantes et des interventions (remise en état, renforcement) pou...

---
Des chapitres choisis relatifs à l'examen des structures existantes et des interventions pour améliorer les structures existantes sont présentés: sécurité et fatigue des structures existantes, BFUP pour améliorer des structures, monitoring du comportement...

---
Une sensibilisation et un dictionnaire pour la lecture et description de valeurs esthétiques et historico-culturelles des ouvrages de l'ingénieur sont introduits: ouvrages d'art (ponts, murs, galeries, tunnels) et aménagements (voies de circulation, barra...

---
Determination of stress intensity factors and application of fracture mechanics to structures made of different materials.Ability to apply fracture mechanics to predict brittle fracture+ compute fatigue life of structural elements.Understanding of the inf...

---