Thierry Meyer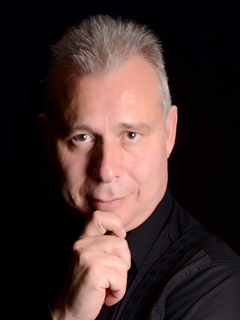 Domaines de compétences
Gestion des risques
Analyses de risques
Fluides surcritiques
Calorimétrie de réaction
Procédés de polymérisation
Génie chimique
Mission
Le Groupe de sécurité chimique et physique fait partie de l'Institut des sciences et ingénierie chimiques de la faculté des sciences de base de l'EPFL.
La recherche du GSCP se concentre sur le risk management et gestion de la sécurité.

Nous traitons des thèmes de recherche suivants :

i) Méthodologies de gestion des risques (Risk assessment and management)
ii) Sécurité des processus de recherche en chimie et physique





Biographie
Originaire de Genève, né en 1961, Thierry Meyer reçoit en 1986 son diplôme (MSC) d'ingénieur chimiste de l'Ecole Polytechnique Fédérale de Lausanne (EPFL). Il reçoit en 1989 son doctorat (PhD) à EPFL pour sa thèse sur le micromélange dans des milieux fortement visqueux. Il rejoint l'institut du génie chimique de 1989 jusqu'à 1993 en tant que scientifique senior dans le domaine des réactions de polymérisation.

Il entre, en 1994, à la division " Pigments " de Ciba-Geigy SA, où il travaille au développement et à la mise en production de plusieurs pigments de hautes performances. Il assume la fonction de chef de projets pour l'introduction de nouveaux pigments en fabrication. En 1997, il est nommé chef de fabrication pour la production de la division pigments de Ciba Spécialités Chimiques SA à Monthey. Il est pendant cette même période nommé chargé de cours à l'EPFL.

Retournant à l'institut du génie chimique d'EPFL à Lausanne vers la fin de 1998, il a été nommé « d'enseignement de maître et de recherche » (MER) pour mener un nouveau groupe de recherche dans le domaine des polymères et les fluides supercritiques, et enseigner aux chimistes, ingénieurs chimistes et en sciences des matériaux, les disciplines telles que le développement de procédés, l'introduction au génie chimique, le chimie organique et des polymères au programme de bachelor et master.

En 2005 il assume la responsabilité du service de Sécurité et Santé au Travail de la faculté des sciences de base en plus de ses activités de recherches traitant de la gestion des risques (risk management) et des fluides supercritiques. Il enseigne actuellement l'introduction au génie chimique au niveau bachelor, le risk management au niveau master et des cours de formation continue dans le domaine de la sécurité (safety) et de la gestion des risques (engineering risk management).

Il agit également comme consultant et expert en matière de risk management et génie chimique auprès du tribunal de l'ICC (chambre de commerce internationale) du World Business Organization, auprès de plusieurs bureaux d'études et de consultants ainsi qu'auprès d'industries.

Thierry Meyer est actuellement membre de plusieurs associations internationales de la fédération Européenne du génie chimique et de la société chimique Américaine et American Institute of Chemical Engineers. Il a été élu Président de la European Working Party on Polymer Reaction Engineering de 2001 jusqu'à 2006. Il est actuellement le représentant académique Suisse dans la European Working Party on Loss Prevention and Safety Promotion et dans la European Working Party on Education.

Il est membre de plusieurs editorial boards: Chemical Engineering Research and Design, Macromolecular Reaction Engineering, Chemical Engineering and Technology, Journal of Chemical Health and Safety.
Autre site Web
http://scc.epfl.ch/
Publications
Publications Infoscience
Publications
2023
2022
2021
2020
2019
2018
2017
2016
2015
2014
2013
2012
2011
2010
2009
2008
2007
2006
2005
2004
2003
2002
2001
2000
1999
1996
1994
1992
1990
1989
1988
Enseignement & Phd
Enseignement
Chemistry and Chemical Engineering
Cours
L'étudiant sera capable de : - Définir et décrire les principales OpUnit. - Elaborer l'analyse critique d'une OpUnit, optimiser son fonctionnement selon les contraintes. - Emettre des recommandations d'amélioration, en tenant compte de la technique de l'économie et du développement durable.
---
Ce cours offre aux étudiants l'opportunité d'acquérir les méthodes et les outils nécessaires à une gestion des risques moderne avec une perspective d'ingénieur. Il met en avant les acteurs, les ressources et les objectifs, tout en assurant la durabilité économique et sociale.
---