Andrea Testino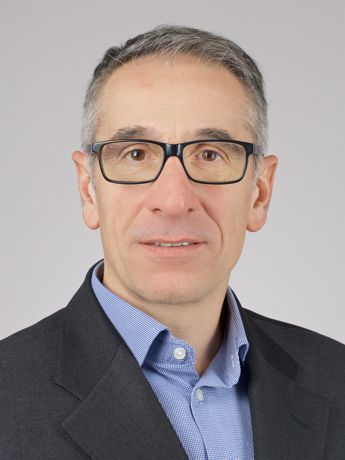 short activity description
Dr. Andrea Testino received his master's degree in Industrial Chemistry (2000) and PhD in Material Science (2004) from the University of Genoa (Italy). He did post-doctoral studies at EPFL (CH), University College London (UK), and University of Milan (Italy) working on ceramic nanoparticles synthesis and characterization. In 2007 he joined the company TDK-EPC in Austria as Senior Development Engineer working in the Ceramic Components Division on Innovative Themes. In 2011 he joined the Paul Scherrer Institut, establishing the Advanced Nanopowders Synthesis Laboratory. The actual activity is devoted to the continuous synthesis of nanoparticles for catalytic, optical, and biomedical applications. A parallel research activity is focused on the study of the nucleation and growth mechanisms of inorganic materials by means of mathematical models. In addition, a laboratory for synthesis, processing, and characterization of ceramic materials has been established under his leadership. This laboratory is mainly focused on projects with industrial partners. His scientific activity is summarized in about 70 peer-reviewed scientific publications, more than 3300 citations, and about 14 patents, some of them worldwide granted.
Fields of expertise
Nanomaterial synthesis Nanomaterial characterization Thermodynamic - Kinetic modeling
Publications
Other publications
Publication list
https://scholar.google.ch/citations?user=AV_P9J8AAAAJ&hl=en&oi=ao
Research
current activity
Synthesis, characterization, and modeling of the formation mechanism nanoparticles. Biominerals formation mechanisms and related applications in medical devices. Synthesis and characterization of complex metal oxides for catalytic applications. Advanced studies on solid formation mechanisms of solid matter form solution by in-situ synchrotron-based x-ray techniques. Nanopowders scale up synthesis.
Teaching & PhD
Teaching
Materials Science and Engineering
Courses
The course covers the production of ceramics and colloids from the basic scientific concepts and theories needed to understand the forming processes to the mechanisms and methods of sintering (firing) ceramics. Including the scientific principles behind the formation of colloidal dispersions.
---
Modern synchrotron-radiation methods not only provide data of exceptional quality, but have allowed previously inaccessible experiments to be performed. The school will give a broad overview of all possibilities using synchrotron radiation, including hands-on practicals.
---