Nikolaos Geroliminis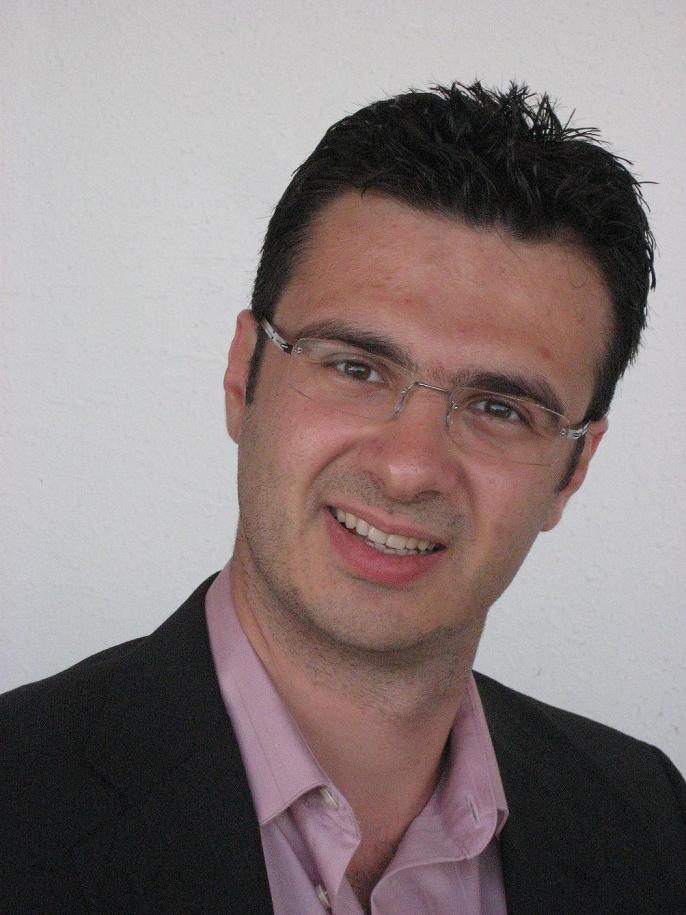 Mission
Traffic congestion is increasing in major cities. The construction of new infrastructure is not a feasible solution to decrease congestion. My research to date has focused on developing more sustainable transportation systems by improving the use of existing facilities. Specific areas of research include modeling and estimation of travel times and other performance measures in arterials; location of emergency response vehicles in transportation networks; urban transportation and gridlock in cities.
Biography
Prof. Nikolas Geroliminis is an Associate Professor at EPFL and the head of the Urban Transport Systems Laboratory (LUTS). Before joining EPFL he was an Assistant Professor on the faculty of the Department of Civil Engineering at the University of Minnesota. He has a diploma in Civil Engineering from the National Technical University of Athens (NTUA) and a MSc and Ph.D. in civil engineering from University of California, Berkeley. He is an Associate Editor for Transportation Research part C and he also serves in the editorial board of TR, part B, Transportation Letters, Journal of ITS and of many international conferences. He is a member of the Transportation Research Board's Traffic Flow Theory Committee. His research interests focus primarily on urban transportation systems, traffic flow theory and control, public transportation and logistics, Optimization and Large Scale Networks. He is a recent recipient of the ERC Starting Grant "METAFERW: Modeling and controlling traffic congestion and propagation in large-scale urban multimodal networks"


Education

Diploma, 2003, Civil Engineering, National Technical University of Athens, Greece
M.S., 2004, Civil and Environmental Engineering, University of California at Berkeley
Ph.D., 2007, Civil and Environmental Engineering, University of California at Berkeley


Teaching & PhD
Teaching
Civil Engineering
Humanities and Social Sciences Program
PhD Programs
Doctoral Program in Architecture and Sciences of the City Doctoral Program in Civil and Environmental Engineering Doctoral Program in Electrical Engineering Doctoral program in robotics, control, and intelligent systems
PhD Students
Anagnostopoulos Georgios
,
Beojone Caio Vitor
,
Fayed Lynn
,
Kim Sohyeong
,
Kwak Semin
,
Maljkovic Marko
,
Stokkink Patrick Stefan Adriaan
,
Tsitsokas Dimitrios
,
Wang Min Ru
,
Zhu Pengbo
,
Past EPFL PhD Students
Bellocchi Leonardo
,
Bongiovanni Claudia
,
Boyaci Burak
,
Ji Yuxuan
,
Lamotte Raphael Ali Francis
,
Murashkin Mikhail
,
Ramezani Ghalenoei Mohsen
,
Repoux Martin Jean Marie Joseph
,
Saeedmanesh Mohammadreza
,
Samoili Sofia
,
Sirmatel Isik Ilber
,
Yildirimoglu Mehmet
,
Zheng Nan
,
Courses
- Introduce the major elements of transportation systems and create awareness of the broader context - Develop basic skills in applying the fundamentals of the transportation field - Understand the key concepts and physics of the transport phenomena - Connect with real transportation problems
---
The scope of the lecture is to provide the basic concepts in transport economics and introduce new ones for private and public transport and environmental issues. Demand, supply, welfare analysis and regulation will be illustrated.
---
The objectives of this course are to present the major elements of traffic operations and to develop basic skills in applying the fundamentals of traffic analysis and control. Students should be able to start applying these skills to model different aspects of congestion in urban systems.
---
Human and freight mobility in large cities is a complex process with dense population and many transport modes to compete for limited space. New emerging modes of transport, such as on-demand services, and new technologies, such as autonomous vehicles, create additional opportunities and challenges.
---