Raffael Baur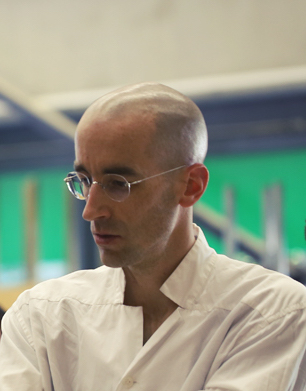 EPFL ENAC IA ALICE
BP 4321 (Bâtiment BP)
Station 16
CH-1015 Lausanne
Domaines de compétences
Architect, teacher and researcher. Expertise in sustainable and circular construction systems, detailing, the art and history of craft and fabrication in relation to space and tectonics. Experimental research in timber- and plywood construction, folded sheet metal and textile reinforced concrete (with civil engineers).
Parcours professionnel
dipl. Arch. ETH
Master
ETHZ
2005
B. Arch. Cooper Union
Bachelor
The Cooper Union
2003
Enseignement & Phd
Enseignement
Architecture
Design Together ENAC
Cours
L'Unité introduira le dessin comme l'outil clé de la communication entre ingénieurs et architectes et comme médiateur entre la construction et l'étudiant. Grâce au dessin, nous analyserons des projets structurels sélectionnés qui incarnent une interaction exemplaire entre l'espace et la structure.
---
(Fiche de cours pas encore validée par la section)
---
(Fiche de cours pas encore validée par la section)
---