Volker Gass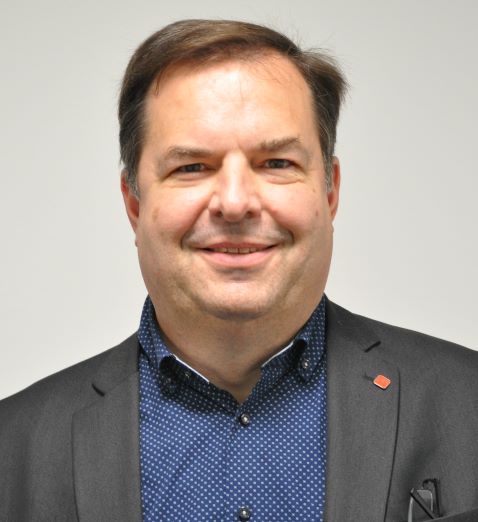 Function
Director, Strategic Initiatives - VPI
Biography
After completing his master's degree in Microtechnology at the Federal Institute of Technology in Lausanne in 1989 he worked as a Project Manager at Mecanex SA, a Swiss High-Tech company active in the field of Aerospace Mechanisms. While working at Mecanex he completed a PhD in Science in the field of applied Micro-Systems Technologies at the University of Neuchâtel, Switzerland in 1994.

In 1995, Volker Gass participated in the Management Buy Out of Mecanex SA. In 2000, Mecanex was acquired by the Swiss Defense and Technology group RUAG. He was appointed to lead Customer Relations and Business Development of the newly formed Systems & Space Division at RUAG Aerospace in 2004. In the same year he was appointed member of the Swiss Academy of Engineering Sciences for his contribution in the field of High-Technology Space applications. From November 2006 to June 2007, Volker Gass successfully graduated RUAG's Top Leadership Course, and held the position of General Manager, Sales & Marketing in the Space Division of RUAG in Switzerland as well as Member of the Board of Directors (President) of Mecanex USA Inc., Berlin, CT, until December 2009.

In 2008 he successfully led the acquisition of SAAB Space and its subsidiary Austrian Aerospace. From January to June 2009 Volker Gass led the business team in the successful acquisition of Oerlikon Space. From mid-2009 to September 2011 he was responsible for Special Projects in the Marketing & Sales Organization of RUAG Space Switzerland.

Since October 2011, Dr. Volker Gass is nominated Director of the Swiss Space Center at the Ecole Polytechnique Fédérale de Lausanne, (the Swiss Space Center is renamed "Space Innovation" in January 2021). In March 2012, he is awarded the title of Adjunct Professor at the School of Engineering (STI) of the EPFL. From January 2014 to December 2017, he was nominated member of ESA's Human Spaceflight and Exploration Science Advisory Committee (HESAC) and from spring 2015 to December 2018, observer at ESA's Earth Science Advisory Committee (ESAC).

On September 1, 2021, Volker Gass was appointed visiting Professor at MIT AeroAstro, working with Prof. Oli de Weck on System Engineering and the New Space Economy

As of April 2022, He is appointed Director Strategic Initiatives in EPFL's Vice-Presidency for Innovation, maintaining his activities in Space Innovation.



Mission

Space Innovation builds on the multi-domain relevance of space technologies to support the development of disruptive innovation projects in the space sector.Our focus is:

Strengthening Switzerland's space capabilities
Offering opportunities to involve players in space innovation
Enabling space technologies to contribute to sustainable development

Our core capabilities are:

An established network in Switzerland
A solid national and international recognition and reputation
Access to cutting edge technologies (from academia, RTOs and industrial partners)

Our value proposition is:

Pro-active advancing of member's goals
Establishing & supporting innovative projects with partners
To be your voice in national and international happenings
Teaching & PhD
Teaching
Electrical and Electronics Engineering
Mechanical Engineering