Vincenzo Savona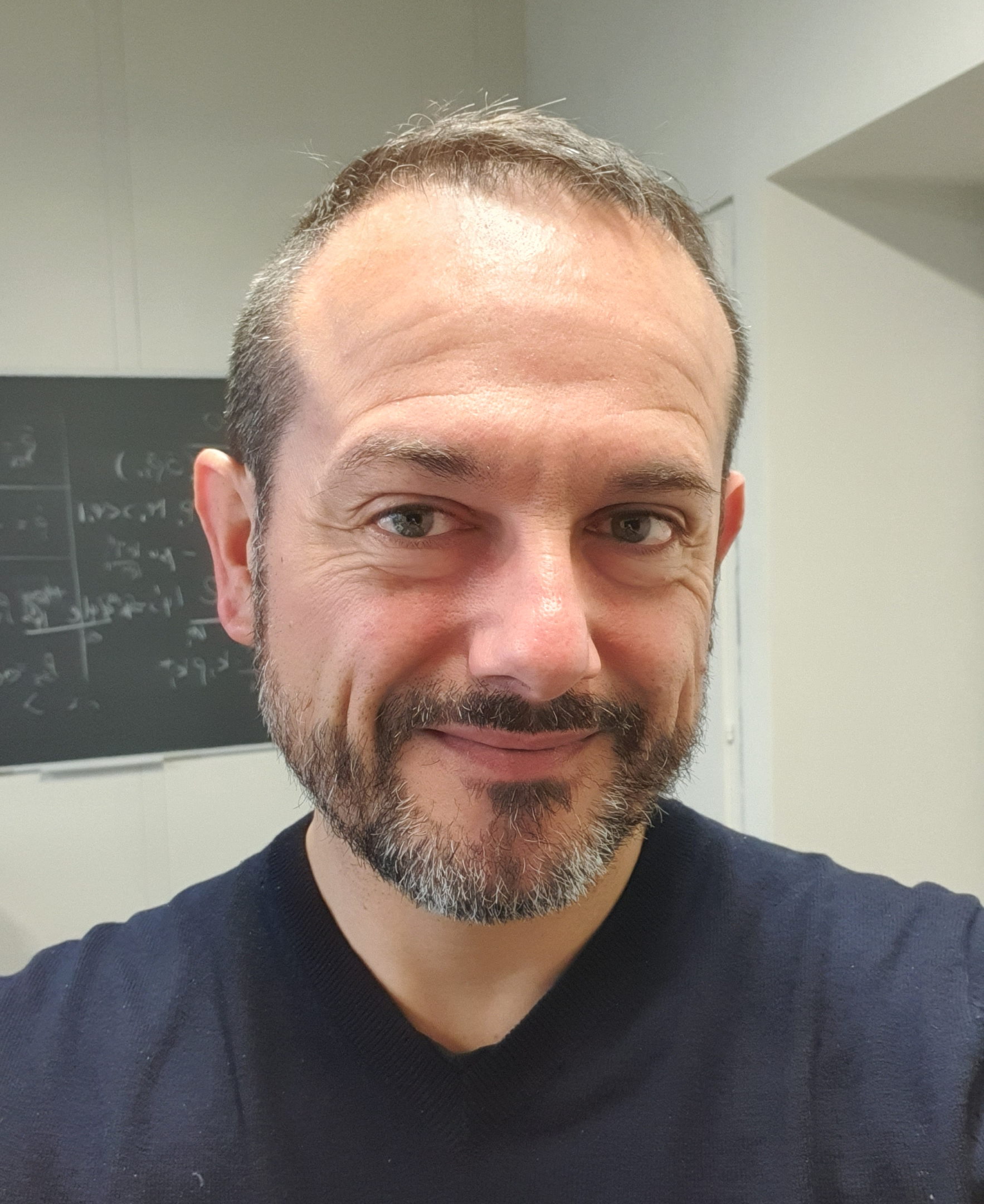 EPFL SB IPHYS LTPN
PH H2 487 (Bâtiment PH)
Station 3
CH-1015 Lausanne
Quantum Computing Association
EPFL IINFCOM LSI1
INF 335 (Bâtiment INF)
Station 14
CH-1015 Lausanne
Fields of expertise
Quantum optics
Theory and modeling of open quantum systems
Design and modeling of photonic devices
Biography
Vincenzo Savona studied physics in Pisa at the Scuola Normale Superiore and the University of Pisa, prior to completing his PhD at the EPFL's Institute of Theoretical Physics. Subsequently he did post-doctoral work, first at the EPFL and then in the physics department of the Humboldt University of Berlin. In 2002, he returned to the EPFL to create his own research group, receiving a "professeur boursier" fellowship from the Swiss National Science Foundation. In 2006, he was appointed tenure-track assistant professor at the EPFL and joined the NCCR for Quantum Photonics. In 2010 he was appointed associate professor. Currently he directs the Laboratory of Theoretical Physics of Nanosystems.
Teaching & PhD
PhD Programs
Doctoral Program in Physics
Doctoral Program in Photonics
PhD Students
Chang Su Yeon
,
Gravina Luca
,
Schlegel David
,
Seibold Kilian Robert
,
Past EPFL PhD Students
Fontanesi Luca
,
Minkov Momchil
,
Nagy Alexandra
,
Parascandolo Gaetano
,
Saliba Joseph
,
Sarchi Davide
,
Tarel Guillaume Jean
,
Courses
(Coursebook not yet approved by the section)
---
After introducing the foundations of classical and quantum information theory, and quantum measurement, the course will address the theory and practice of digital quantum computing, covering fundamental and advanced topics such as recent quantum algorithms and the theory of quantum error correction.
---
This course provides all students with a broad view of the diverse aspects of the field: quantum physics, communication, computation, simulation, quantum hardware technologies, quantum sensing and metrology. The course will be an overview of frontiers of the domain and taught by multiple instructors
---