Alexandre Alahi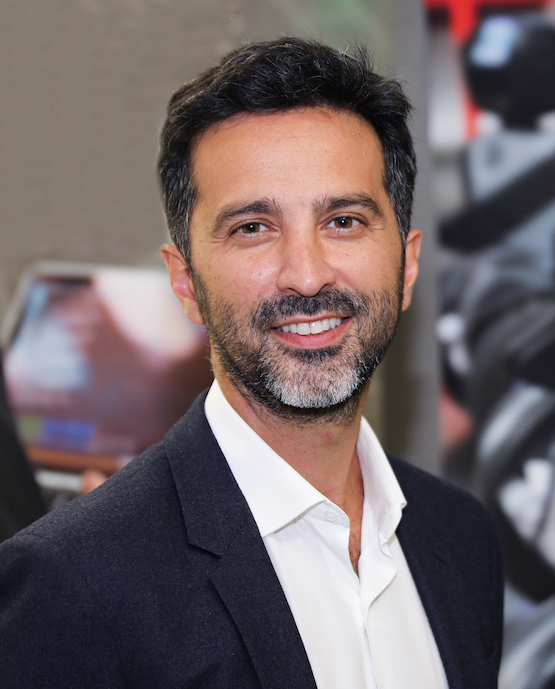 EPFL ENAC IIC VITA
GC C1 383 (Bâtiment GC)
Station 18
CH-1015 Lausanne
DO@ENAC
CH A1 375 (Bâtiment CH)
Station 6
CH-1015 Lausanne
Biographie
Alexandre Alahi is currently an Assistant Professor at EPFL. He spent five years at Stanford University as a Post-doc and Research Scientist after obtaining his Ph.D. from EPFL. His research enables machines to perceive the world and make decisions in the context of transportation problems and smart environments. He has worked on the theoretical challenges and practical applications of socially-aware Artificial Intelligence, i.e., systems equipped with perception and social intelligence. He was awarded the Swiss NSF early and advanced researcher grants for his work on predicting human social behavior. He won the CVPR Open Source Award (2012) for his work on Retina-inspired image descriptors, and the ICDSC Challenge Prize (2009) for his sparsity-driven algorithm that has tracked more than 100 million pedestrians to date. His research has been covered internationally by BBC, abc, PBS, Euronews, Wall street journal, and other national news outlets around the world. Alexandre has also co-founded multiple startups such as Visiosafe, and won several startup competitions. He was elected as one of the Top 20 Swiss Venture leaders in 2010.
Enseignement & Phd
Enseignement
Civil Engineering
Programmes doctoraux
Doctoral Program in Civil and Environmental Engineering
Doctoral program in computer and communication sciences
Doctoral program in robotics, control, and intelligent systems
Doctoral Program in Electrical Engineering
Doctorants
Adaimi George
,
Bahari Mohammadhossein
,
Behjati Melika
,
Bertoni Lorenzo
,
Kothari Parth Ashit
,
Liu Yuejiang
,
Saadatnejad Saeed
,
Sifringer Brian Alan
,
Sivaprasad Prabhu Teja
,
Somers Vladimir
,
Van Delft Bastien Germain C.
,
Cours
Les étudiants en génie civil ont déjà reçu leur premier cours d'introduction CS-119(h) sur l'Information, le calcul et la communication. Par conséquent, cette classe se concentrera sur les bases de l'apprentissage automatique (ML). Chaque cours débutera par une application du ML au génie civil.
---
Voitures automotrices, robots de livraison ou segway automoteurs. La plupart de ces systèmes de transport axés sur l'IA reposent sur quatre piliers : 1-Sensing, 2-Perceiving, 3-Predicting, et 4-Acting steps. Les étudiants apprendront les principes fondamentaux de ces quatre piliers, c'est-à-dire la
---