Alfred Johny Wüest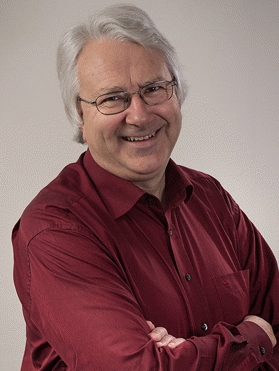 EPFL ENAC IIE APHYS
GR A2 424 (Bâtiment GR)
Station 2
CH-1015 Lausanne
EPFL ENAC LIMNC
GR A2 424 (Bâtiment GR)
Station 2
CH-1015 Lausanne
Fields of expertise
Limnologie physique et qualité des eaux
Modélisation hydrodynamique des eaux naturelles
Télédétection des eaux de surface
Turbulence et brassage des eaux stratifiées
Teaching & PhD
Teaching
Environmental Sciences and Engineering
PhD Programs
Doctoral Program in Civil and Environmental Engineering
PhD Students
Doda Tomy
,
Li Chaojie
,
Past EPFL PhD Students
Baracchini Theo
,
Kobler Ulrike
,
Nouchi Vincent Maurice
,
Råman Vinnå Carl Love Mikael
,
Schwefel Robert Vincent
,
Sepúlveda Steiner Oscar Rodrigo
,
Stähly Severin
,
Venuleo Sara
,
Courses
Focus is on lakes, rivers and reservoirs as aquatic systems. Specific is the quantitative analyse (incl. exercises) of physical, biogeochemical and sedimentological processes / interactions. The goal is to understand the relevant processes (focus on water quality) from an engineering perspective.
---