Benjamin Alexander Kellenberger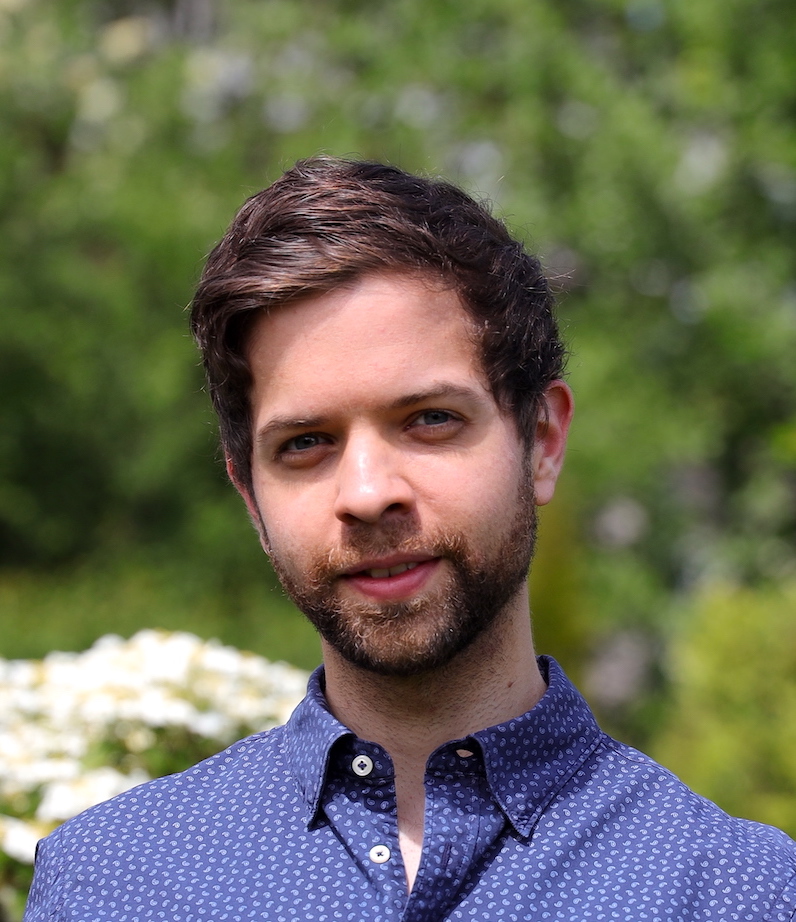 EPFL ENAC IIE ECEO
R35 1 01 (Ronquoz 35)
Rue de l'Industrie 17
CH-1951 Sion
Domaines de compétences
Earth observation
Wildlife detection, monitoring, and conservation (from drones, camera traps, and more)
Machine learning, deep learning; Convolutional Neural Networks
Software engineering; interfaces
Biographie
2020–: Postdoctoral Researcher, EPFL, Sion, Switzerland
2020: Postdoctoral researcher, Wageningen University, Netherlands
2017–2020: PhD (cont'd); Wageningen University, Netherlands
2016–2017: PhD; University of Zurich, Switzerland
2009–2014: BSc. and MSc. in geography (remote sensing and GIS) and computer science; University of Zurich, Switzerland
Publications
Sélection de publications
Tuia, D.*, Kellenberger, B.*, Beery, S.*, Costelloe, BR*, Zuffi, S., Risse, B., Mathis, A., Mathis, MW, van Langevelde, F., Burghardt, T., Kays, R., Klinck, H., Wikelski, M., Couzin, ID, van Horn, G., Crofoot, MC, Stewart, CV, Berger-Wolf, T. * equal contribution
Nature Communications, 2022
Perspectives in Machine Learning for Wildlife Conservation
Kellenberger, B., Tuia, D., Morris, D.
Methods in Ecology and Evolution, 2020
AIDE: Accelerating image-based ecological surveys with interactive machine learning.
Kellenberger, B., Marcos, D., Lobry, S., Tuia, D.
IEEE Transactions on Geoscience and Remote Sensing, 2019
Half a Percent of Labels is Enough: Efficient Animal Detection in UAV Imagery using Deep CNNs and Active Learning.
Kellenberger, B., Marcos, D., Tuia, D.
IEEE Conference on Computer Vision and Pattern Recognition workshops, 2019
When a Few Clicks Make All the Difference: Improving Weakly-Supervised Wildlife Detection in UAV Images.
Kellenberger, B., Marcos, D., Tuia, D.
Remote Sensing of Environment, 2018
Detecting mammals in UAV images: Best practices to address a substantially imbalanced dataset with deep learning.
Damodaran, BB, Kellenberger, B., Flamary, R., Tuia, D. (joint first author)
European Conference on Computer Vision, 2018
DeepJDOT: Deep Joint Distribution Optimal Transport for Unsupervised Domain Adaptation.
Marcos, D., Tuia, D., Kellenberger, B., Zhang, L., Bai, M., Liao, R., Urtasun, R.
IEEE Conference on Computer Vision and Pattern Recognition, 2018
Learning Deep Structured Active Contour Models End-to-end.
Marcos, D., Volpi, M., Kellenberger, B., Tuia, D.
ISPRS Journal of Photogrammetry and Remote Sensing, 2018
Land Cover Mapping at Very High Resolution with Rotation Equivariant CNNs: Towards Small yet Accurate Models.
Autres publications
AIDE
AIDE is a web-based, collaborative image annotation platform with tight and seamless integration of machine (deep) learning models through active learning.
Highlights:
AIDE supports annotating billions of images with labels, points, bounding boxes, or pixel-wise segmentation masks
Concurrency: an arbitrary number of users can annotate images at the same time
User-provided image annotations are automatically used to train a deep learning model in the background. This model then predicts the pool of unlabelled images and returns those to the users for annotating that are most interesting (active learning)
Popular models (ResNet, RetinaNet, U-Net) are built-in and require zero coding experience to use; custom models can be added with minimal overhead
Models and data can be managed, trained, evaluated in accuracy, and shared, all through the web browser
AIDE is completely free and open source!
You can get it here:
GitHub
Paper (please cite when using AIDE):
PDF
Recherche
Digital wildlife conservation: I like to know what users of my systems need for actual conservation, which may involve more than just detection models.
Habitats in a changing world: Beyond conservation, I am interested in finding out more about how species interact with their environment and themselves, and how their distribution may be affected due to changes. Remote sensing may play a vital role in this quest.
Humans in the loop: machine learning is great, but inoperable without significant input by humans. I believe their role in the process of "automating everything" has been neglected for too long…