Bruno Correia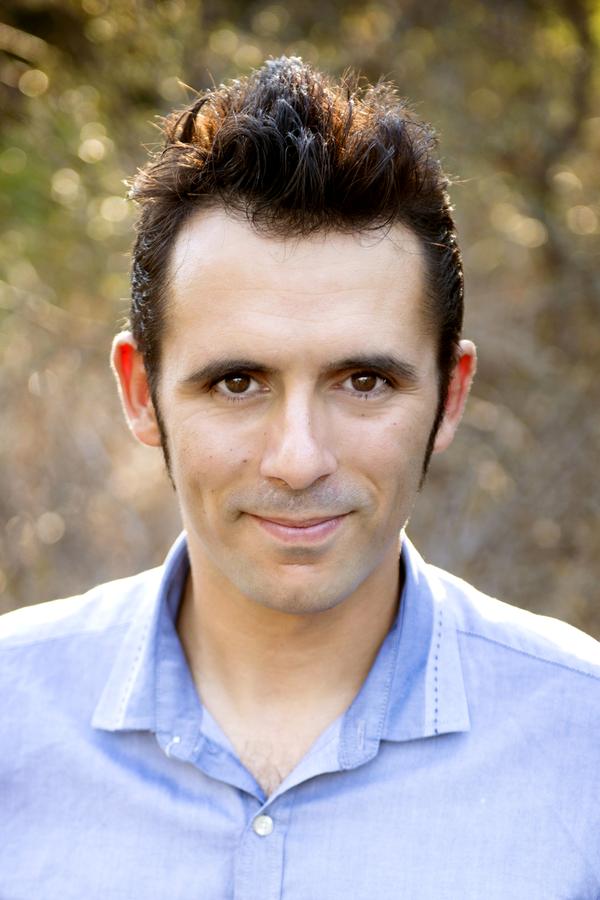 Fields of expertise
Protein engineering, Computational design, Immunoengineering, Synthetic biology
Biography
Throughout my PhD and postdoctoral studies I was trained in world-renowned laboratories and institutions in the United States of America (University of Washington and The Scripps Research Institute). Very early in my scientific career I found out my fascination about protein structure and function. My PhD studies evolved in the direction of immunogen design and vaccine engineering which sparked my interest in the many needs and opportunities in vaccinology and translational research. My efforts resulted in an enlightening piece of work where for the first time, computationally designed immunogens elicited potent neutralizing antibodies. During my postdoctoral studies I joined a chemical biology laboratory at the Scripps Research Institute. In this stage I developed novel chemoproteomics methods for the identification of protein-small molecule interaction sites in complex proteomes. In March 2015, I joined the École Polytechnique Fédérale de Lausanne (EPFL) – Switzerland as a tenure track assistant professor. The focus of my research group is to develop computational tools for protein design with particular emphasis in applying these strategies to immunoengineering (e.g. vaccine and cancer immunotherapy). The activities in my laboratory focus on computational design methods development and experimental characterization of the designed proteins. Our laboratory has been awarded with 2 prestigious research grants from the European Research Council. Lastly, I have been awarded the prize for best teacher of Life sciences in 2019.
Current work
Featuring molecular surface fingerprints to decipher protein functional properties
Bottom-up de novo design of functional proteins
Computational design of synthetic components for CAR T-cells
Computational Design of Precision Vaccines
Professional course
Assistant professor
Bioengineering
Institute of Bioengineering - EPFL
2015
Post-doctoral researcher
Chemical Biology
The Scripps Research Institute
2011
Education
PhD
Computational Biology
Universidade Nova de Lisboa
2010
B. S.
Chemistry
Universidade de Coimbra
2004
Awards
Teaching award
EPFL - SV
2019
Visiting scientist
Radcliffe Institute - Harvard
2018
Starting grant
European Research Council
2016
PhD scholarship
Fundação para a Ciência e Tecnologia
2006
Publications
Infoscience publications
Laboratory of Protein Design and Immunoengineering
Selected publications
Sesterhenn F*, Yang C*, Cramer JT, Bonet J, Wen X, Abriata LA, Kucharska I, Chiang CI, Wang Y, Castoro G, Vollers SS, Galloux M, Dheilly E, Richard CA, Rosset S, Corthesy P, Georgeon S, Villard M, Richard CA, Descamps D, Delgado T, Oricchio E, Rameix-Welti MA, Mas V, Ervin S, Eleouet JF, Riffault S, Bates JT, Julien JP, Li Y, Jardetzky T, Krey T, Correia BE
Science, 2020
De novo protein design enables precise induction of functional antibodies in vivo
Mathony J*, Harteveld Z*, Schmelas C*, Belzen JU, Aschenbrenner S, Hoffmann MD, Stengl C, Scheck A, Rosset S, Grimm D, Eils R, Correia BE*, Niopek D*
Nature Chemical Biology, 2020
Computational design of anti-CRISPR proteins with improved inhibition potency and expanded specificity
Leman JK, Weitzner BD, Lewis SM, Adolf-Bryfogle J, Alam N, Alford RF, Aprahamian M, Baker D, Barlow KA, Barth P, Basanta B, Bender BJ, Blacklock K, Bonet J, Boyken SE, Bradley P, Bystroff C, Conway P, Cooper S, Correia BE, Coventry B, Das R, De Jong RM, DiMaio F, Dsilva L, Dunbrack R, Ford AS, Frenz B, Fu DY, Geniesse C, Goldschmidt L, Gowthaman R, Gray JJ, Gront D, Guffy S, Horowitz S, Huang PS, Huber T, Jacobs TM, Jeliazkov JR, Johnson DK, Kappel K, Karanicolas J, Khakzad H, Khar KR, Khare SD, Khatib F, Khramushin A, King IC, Kleffner R, Koepnick B, Kortemme T, Kuenze G, Kuhlman B, Kuroda D, Labonte JW, Lai JK, Lapidoth G, Leaver-Fay A, Lindert S, Linsky T, London N, Lubin JH, Lyskov S, Maguire J, Malmström L, Marcos E, Marcu O, Marze NA, Meiler J, Moretti R, Mulligan VK, Nerli S, Norn C, Ó'Conchúir S, Ollikainen N, Ovchinnikov S, Pacella MS, Pan X, Park H, Pavlovicz RE, Pethe M, Pierce BG, Pilla KB, Raveh B, Renfrew PD, Burman SSR, Rubenstein A, Sauer MF, Scheck A, Schief W, Schueler-Furman O, Sedan Y, Sevy AM, Sgourakis NG, Shi L, Siegel JB, Silva DA, Smith S, Song Y, Stein A, Szegedy M, Teets FD, Thyme SB, Wang RY, Watkins A, Zimmerman L, Bonneau R
Nature Methods, 2020
Macromolecular modeling and design in Rosetta: recent methods and frameworks
Giordano-Attianese G*, Gainza P*, Gray-Gaillard E*, Cribioli E, Shui S, Kim S, Kwak M, Vollers S, Osorio A, Reichenbach P, Bonet J, Oh B, Irving M*, Coukos G*, Correia BE*
Nature Biotechnology, 2020
Computationally designed STOP-CAR disrupted by small molecule confers on-command regulation of T-cell therapy
Gainza P, Sverrisson F, Monti F, Rodola E, Bronstein MM, Correia BE
Nature Methods, 2020
Deciphering interaction fingerprints from protein molecular surfaces using geometric deep learning
Bonet J, Harteveld Z, Sesterhenn F, Scheck A, Correia BE
BMC Bioinformatics, 2019
rstoolbox - a Python library for large-scale analysis of computational protein design data and structural bioinformatics
Sesterhenn F, Galloux M, Vollers S, Cspregi L, Yang C, Descamps D, Bonet J, Friedensohn S, Gainza P, Corthesy P, Chen M, Rosset S, Rameix-Welti MA, Elouet JF, Reddy ST, Graham B, Riffault S, Correia BE
Plos Biology, 2019
Boosting subdominant neutralizing antibody responses with a computationally designed epitope-focused immunogen
Bonet J*, Wehrle S*, Schriever K*, Yang C*, Billet A, Sesterhenn F, Scheck A, Sverrisson F, Veselkova B, Vollers S, Lourman R, Villard M, Rosset S, Krey T, Correia BE
Plos Computational Biology, 2018
Rosetta FunFolDes - a general framework for the computational design of functional proteins
Bubeck F, Hoffmann M, Harteveld Z, Aschenbrenner S, Bietz A, Waldhauer MC, Boerner K, Fakhiri J, Schmelas C, Dietz L, Grimm D, Correia BE, Eils R, Niopek D
Nature Methods, 2018
Engineered anti-CRISPR proteins for optogenetic control of CRISPR/Cas9
Research
Deciphering functional fingerprints in protein surfaces
Protein structures are typically modelled as a set of discrete atoms, we develop a new computational framework (MaSIF) which processes proteins as molecular surfaces and leverages machine learning approaches to identify patterns that reveal the interaction fingerprints with other biomolecules. MaSIF was shown to be useful to identify interaction fingerprints (with proteins and ligands) with functional significance and also for the design of novel protein-protein interactions.
link
Computational design of functional de novo proteins
Development of a computational algorithm for the de novo design of functional proteins. In one of the selected applications, the designed proteins showed to elicit neutralizing antibodies in animal models providing a proof-of-principle for rationally designed immunogens to modulate antibody responses and provide the basis for future vaccines.
link
Computational design of chemical switches for synthetic biology
We computationally designed a suite of protein switches which the assembly state was controlled by the presence of a small molecule. Some of these molecules were pre-clinical or clinically approved drugs which opens exciting opportunities for the use of these switches in translational applications. As a proof-of-concept we have embedded these switches in engineered T-cells and showed their activity in vivo.
link
Teaching & PhD
Teaching
Life Sciences Engineering
PhD Students
Balbi Petra Elisabeth Marilena
,
Bonati Lucia
,
Buckley Stephen Michael
,
Castro Gilabert Karla Montserrat
,
Elia Maddalena
,
Elizarova Evgenia
,
Goldbach Nicolas Manuel
,
Goverde Casper Alexander
,
Guo Pengkang
,
Igashov Ilia
,
Marchand Anthony
,
Miao Yangyang
,
Morozova Irina
,
Nickel Lennart
,
Pyatova Ekaterina
,
Sadek Ahmed Sherif Saad Zaghloul Mohamed
,
Schellhaas Christian
,
Schneuing Arne
,
Sverrisson Freyr
,
Xiao Shuhao
,
Past EPFL PhD Students
Girardin Mathieu
,
Harteveld Zander
,
Scheck Andreas
,
Sesterhenn Fabian
,
Shui Sailan
,
Van Hall-Beauvais Alexandra Krina
,
Wehrle Sarah
,
Yang Che
,
Courses
To expose EDBB students to research in Bioengineering through attendance of lecture series given by EDBB students and external speakers. The objectives are to broaden the knowledge of students in the field of Bioengineering and expose them to the diversity of studies in the IBI community.
---