Bruno Herbelin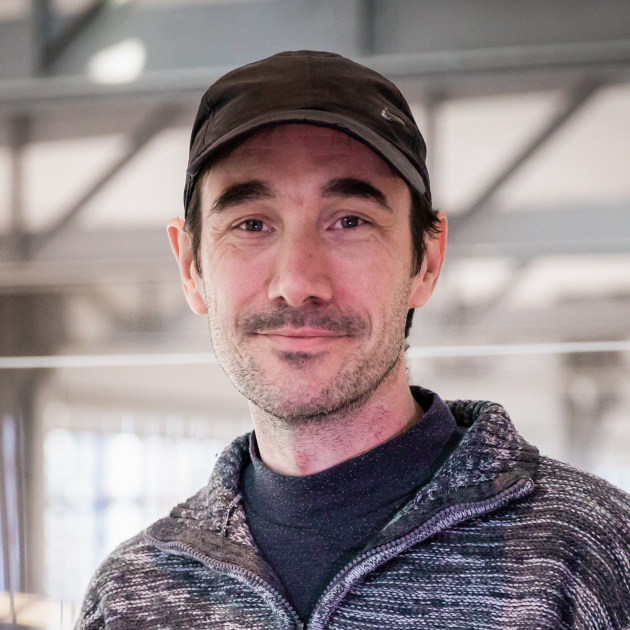 EPFL SV INX-SV LNCO
H4 3 134.092 (Campus Biotech Bâtiment H4)
Ch. des Mines 9
1202 Genève
Fields of expertise
Virtual Reality and cognitive neuroscience
Short Bio
Bruno Herbelin is senior researcher in virtual reality and cognitive neuroscience in the laboratory of Prof. O. Blanke at the École Polytechnique Fédérale de Lausanne since 2009 (EPFL, Switzerland). From 2012 to 2019, he was deputy director of the EPFL Center for Neuroprosthetics. From 2005 to 2009, he was Assistant Professor at Medialogy Department of Aalborg University, Denmark. He obtained his PhD from EPFL School of Computer and Communications in 2005 for his research work on virtual reality exposure therapy under the supervision of Prof. D. Thallmann (Virtual Reality Laboratory).





Developments
ExpyVR - Framework for designing and conducting Experiments in Virtual-Reality.
http://lnco.epfl.ch/expyvr

vimix - Graphic Live Video Mixing software for visual art performance.
https://brunoherbelin.github.io/vimix/
Biography
Since 10/09 - Scientist
Laboratory of cognitive neuroscience
Brain & Mind Institute, École Polytechnique Fédérale de Lausanne, Switzerland.

06/12 - 10/19 Deputy Director
Center for Neuroprosthetics
École Polytechnique Fédérale de Lausanne, Switzerland.

11/05 - 09/09 Assistant Professor
Aalborg University
Esbjerg Institute of Technology & Copenhagen Institute of Technology, Denmark.

07/01 - 09/05 Research assistant – PhD student
Virtual Reality Laboratory
School of Computer and Communications, École Polytechnique Fédérale de Lausanne, Switzerland.






Education
Dr.Sc. (Ph.D.)
Computer graphics and virtual reality
EPFL, CS department, VRLab, Lausanne, CH.
Nov 2005
DEA (M.Sc.)
Computer sciences and artificial intelligence.
Louis Pasteur University, LSIIT, Strasbourg, FR.
2000
Engineer (M.Sc.)
Computer science, software and knowledge engineering
UTBM, CS department, Belfort-Montbeliard, FR.
1997
Publications
Infoscience publications
Infoscience
2023
2022
2021
2020
2019
2018
2017
2016
2015
2014
2013
2011
2007
2006
2005
2004
2003
2002
Research
Research topics
In the recent years, my research focused on the study of the neural mechanisms of bodily self-consciousness and of the experience of embodiment and presence in virtual reality (VR). My research is at the crossroad of fundamental cognitive neuroscience and engineering, where the development of state of the art VR technologies brings unpreceded opportunities for experimental cognitive neuroscience research, and where the understanding of cognitive mechanisms of perception and consciousness stimulates innovation for the engineering of new VR immersion and interaction paradigms.