Christian Ludwig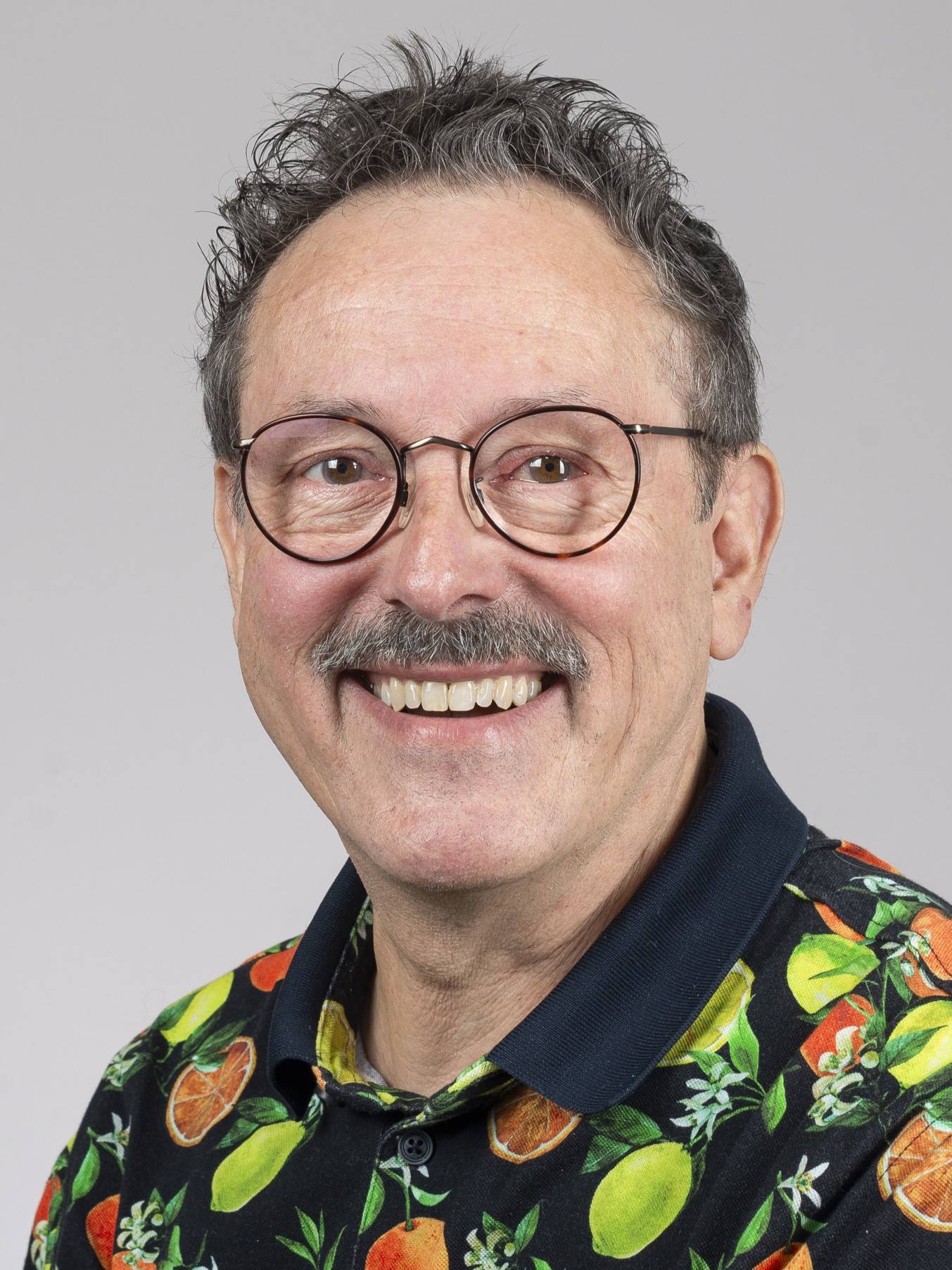 EPFL ENAC IIE GR-LUD
CH B2 398 (Bâtiment CH)
Station 6
CH-1015 Lausanne
Fields of expertise
Solid Waste Treatment with a focus on Chemical Processes and Materials in thermal as well as aqueous systems
- Waste and Bioenergy Technology development
- Synthesis and Characterization (incl. Synchrotron Methods) of Nano-Particle-based materials for biofuel synthesis, gascleaning, and other CleanTech applications
- Development of Analytical Devices and Methods for on-line and in-situ investigations
- Analyzing, Modeling, and Controlling the Fate of Trace Elements and (Nano-)Particles in waste and biofuel applications
- Natural Resources Management
- Recycling of Minerals, Metals (incl. REEs), and Nutrients
Mission
The technological development in the last 100 years has strongly increased the demands for energy and materials and this is increasingly affecting the natural materials cycles. Within the general subject of sustainable resources management our group is contributing to the technology development in the following fields:

- New materials for resource efficient (energy) technologies

- Controlling the fate of valuable and/or harmful materials

- Recycling, recovery and reuse of raw materials

In this context nanoparticles and nanoobjects, their synthesis, fate, physical-chemical characterization and behavior, are of particular interest.

Environmental sciences and research investigate and describe the natural processes and try to quantify the influence of human activities. From this it is possible to derive the aims for an environmentally sound course of action. Afterwards, implementation on the technological, political and social level is necessary. In coordination with the industrial sector, the authorities issue guidelines and adapt laws. In the past a series of environmental standards have been implemented. However, such improvements are based on state-of-the-art technologies, as they can only be realized under economically acceptable boundary conditions. Often a technological gap remains between the desirable goals and the practicable solutions. It is our mission to fill or at least to minimize such technological gaps.


Current work
Recent work focussed on
* nucleation and crystallization processes *
* size-resolved elemental anaylysis of gasborne nanoparticles *
* sorption processes for the cleaning of gases and fluids *
* recovery of rare earth elements and phosphor from wastes and residues *
* algal biomass and its applications for waste water treatment, biofuels and chemicals *
Biography
2005 - today:
Adjunct Professor at EPFL in the field of Solid Waste Treatment and head of the Chemical Processes and Materials research group (CPM) at Paul Scherrer Institute (PSI). Joint EPFL-PSI Professorship on Solid Waste Treatment.

2000 - today:
Head, Group of Chemical Processes and Materials (CPM) at Paul Scherrer Institut (PSI).
In 2009 the LEM unit was closed and the CPM group is now affiliated to the Bioenergy and Catalysis Laboratory (LBK) of the Energy and Environment Research Division (ENE).
Since June 2002 permanent position ("tenure").

1997 - 1999:
Senior Scientist. Paul Scherrer Institut (PSI), General Energy Research Department, Element Cycles Section.

1995 - 1997:
Research Fellow. Swiss Federal Institute for Environmental Science and Technology (EAWAG), Department of Resource and Waste Management.

1993 - 1995:
Post-doc Fellow. University of California Davis, Department of Land, Air, and Water Resources (LAWR).

1990 - 1993:
PhD Student. University of Berne, Department of Inorganic, Analytical, and Physical Chemistry.

1989 - 1990:
Master Student. University of Berne, Department of Inorganic, Analytical, and Physical Chemistry.
Publications
Infoscience publications
Solid Waste Treatment on InfoScience
Selected publications
Ludwig, Chr. and Valdivia, S. (Eds.)
Book, a publication of World Resources Forum, printed by Paul Scherrer Institute, Villigen PSI, (2019) - 232 pages (ISBN 978-3-9521409-8-7)
Progress towards the Resource Revolution
Ludwig, Chr. and Matasci, C. (Eds.)
Book, a publication of World Resources Forum, printed by Paul Scherrer Institute, Villigen PSI, (2017) - 429 pages
Boosting Resource Productivity by Adopting the Circular Economy
Ludwig, Chr. and Casey, W.H.
Book chapter, in: Encyclopedia of Geochemistry, White, W.M. (Ed.), Encyclopedia of Earth Sciences Series, Springer International Publishing, 1-5 (2017), ISBN: 978-3-319-39193-9
Surface Geochemistry
Worrell, W.A., Vesilid, P.A., Ludwig, Chr.
Book, Cengage Learning (2017) - 499 pages
Solid Waste Engineering - A Global Perspective
Worrell, W.A., Vesilind, P.A., Ludwig, Chr.
Book, Cengage Learning (2017) - 499 pages
Solid Waste Engineering - A Global Perspective, SI Edition (3e)
Ludwig, Chr., Matasci, C., Edelmann, X. (Eds.)
Book, A publication of World Resources Forum, printed by Paul Scherrer Institute, Villigen PSI, 2015 - 351 pages
Natural Resources - Sustainable Targets, Technologies, Lifestyles and Governance
Ludwig, Chr., Lehmann, M., Edelmann, X. (Eds.)
Special Issue (Part II), in Science Of The Total Environment, vol. 481, 637ff, Elsevier, 2014
Shaping the Future of Natural Resources
Ludwig, Chr., Lehmann, M., Edelmann, X. (Eds.)
Special Issue (Part I), in Science Of The Total Environment, vol. 461, 773ff, Elsevier, 2013.
How to do with less - Shaping the Future of Natural Resources
Edited by Edelmann X. and Ludwig Chr.
A publication of Empa - 58 pages
Book of Abstracts, World Resources Forum 2011 (WRF 2011)
Edited by Mishra, B., Ludwig, Chr., Das, S.
A publication of TMS - 1849 pages
Proceedings of the 2008 Global Symposium on Recycling, Waste Treatment and Clean Technology (REWAS 2008)
Ludwig, Chr., Hellweg, S., Stucki, S.
Book, Springer (2003) - 534 pages
Municipal Solid Waste Management - Strategies and Technologies for Sustainable Solutions
Ludwig, Chr., Hellweg, S., Stucki, S.
Brochure, Synthesis of the knowledge gained during the Integrated Project Waste of the Priority Program Environment (Swiss National Science Foundation 1996-1999), Villigen PSI (2000) - 32 pages
Directing Material Fluxes, Advances in Municipal Solid Waste Management and Technology
Wochele, J., Ludwig, Chr., Stucki, S., Auer, P. O., Schuler, A. J.
Book chapter, in: Forschung für eine nachhaltige Abfallwirtschaft, Eds. S. Stucki et al., ISBN 3-9521409-1-0, Villigen, Switzerland, Eigenverlag Paul Scherrer Institut und Schweizerischer Nationalfonds (1999)
Abfall- und Rückstandsbehandlung: Grundlagen zur thermischen Schwermetallseparation
Casey, W. H., Ludwig, Chr., Holmén, B.
Book chapter, in: Proceedings of the Rome Seminar on Environmental Geochemistry, Castelnuovo di Porto 22-26 Maggio 1996, Eds. Marini L. and Ottonello G., Pacini Editore, Pisa (1998)
Towards Understanding the Rates of Reactions at Mineral Surfaces
Casey, W. H., Ludwig, Chr.
Book chapter, In: Chemical Weathering Rates of Silicate Minerals, Eds. White, A. F., and Brantley S. L., Reviews in Mineralogy Vol. 31, Ser. Ed. Ribbe, H. P., Mineralogical Society of America, BookCrafters Inc (1995)
Silicate Mineral Dissolution as a Ligand-Exchange-Reaction
Other publications
Publications of my research group
My personal publications
Teaching & PhD
Teaching
Environmental Sciences and Engineering
PhD Programs
Doctoral Program in Energy Doctoral Program in Materials Science and Engineering Doctoral Program in Civil and Environmental Engineering
PhD Students
Agarwal Ayush
,
Barzgar Sonya
,
Cen Tianyu
,
Nicodeme Eya
,
Pulgarin Adrian
,
Salionov Daniil
,
Zanchetta Enio Daniel
,
Past PhD Students
Brandenberger Martin
,
Carino Agnese
,
Edinger Sven Philip
,
Foppiano Debora
,
Hagendorfer Harald
,
Hess Adrian
,
Kaufman Rechulski Marcelo Daniel
,
Madi Hossein
,
Ott Noémie Elise
,
Peng Gaël
,
Pilger Frank
,
Steubing Bernhard
,
Wellinger Marco
,
Witik Robert Andrew
,
Courses
(Coursebook not yet approved by the section)
---
(Coursebook not yet approved by the section)
---
(Coursebook not yet approved by the section)
---