Clément Hongler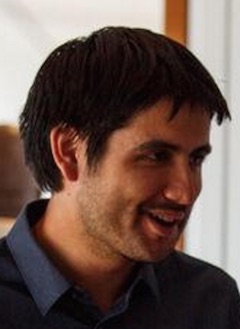 EPFL SB MATH CSFT
MA C1 643 (Bâtiment MA)
Station 8
CH-1015 Lausanne
Mission
Most of our research is devoted to statistical mechanics, quantum field theory and deep learning theory.

Key projects include:
--The investigation of the connection between lattice models and conformal field theories.
--The dynamics of learning, in particular that of neural networks during training.
Biography
2006: B.Sc. Math, EPFL
2008: M.Sc. Math, EPFL
2010: Ph.D. Math, Université de Genève
2010-2014: Ritt Assistant Professor, Columbia University
2014-2018 Tenure-Track Assistant Professor, EPFL
2019-present: Associate Professor, EPFL
Teaching & PhD
PhD Programs
Doctoral Program in Mathematics
Doctoral program in computer and communication sciences
Courses
To learn the basic tools of vector analysis and complex analysis.
---
Lattice models consist of (typically random) objects living on a periodic graph. We will study some models that are mathematically interesting and representative of physical phenomena seen in the real world.
---