Clément Hongler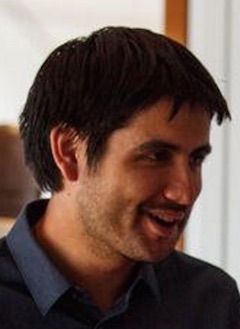 EPFL SB MATH CSFT
MA C1 643 (Bâtiment MA)
Station 8
CH-1015 Lausanne
Mission
Most of our research is devoted to statistical mechanics, quantum field theory and deep learning theory.


Key projects include:
--The investigation of the connection between lattice models and conformal field theories.
--The dynamics of learning, in particular that of neural networks during training.
Biography
2006: B.Sc. Math, EPFL
2008: M.Sc. Math, EPFL
2010: Ph.D. Math, Université de Genève
2010-2014: Ritt Assistant Professor, Columbia University
2014-2018 Tenure-Track Assistant Professor, EPFL
2019-present: Associate Professor, EPFL
Teaching & PhD
PhD Programs
Doctoral Program in Mathematics
Doctoral Program in Electrical Engineering
Doctoral program in computer and communication sciences
Courses
We study the fundamental concepts of analysis, calculus and the integral of real-valued functions of a real variable.
---
To learn the basic tools of vector analysis and complex analysis.
---