Devis Tuia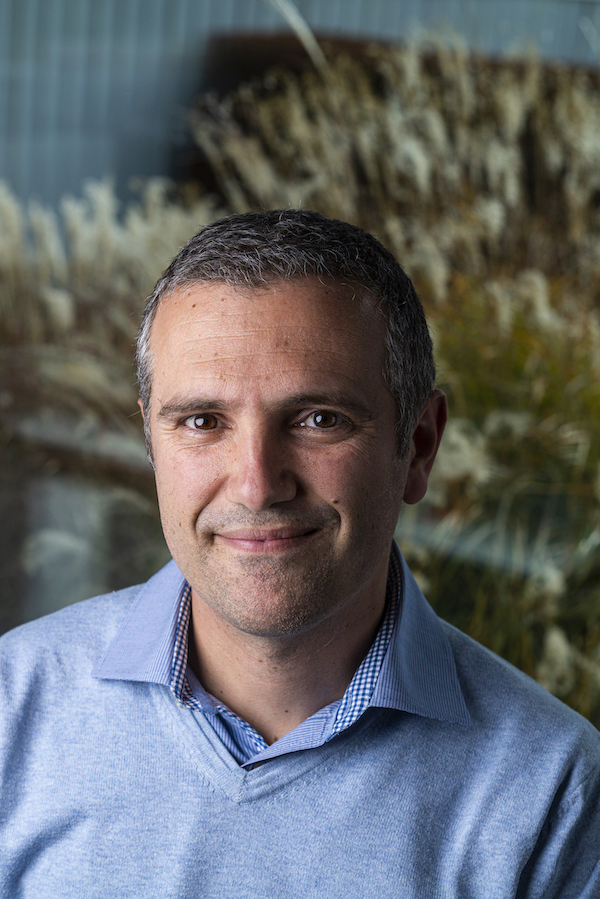 EPFL ENAC IIE ECEO
EPFL Valais Wallis
Rue de l'Industrie 17
Case postale 440
CH-1951 Sion
Fields of expertise
- Earth Observation, remote sensing: from drones to satellites
- Machine learning, deep learning
- Image processing
Current work
- Making remote sensing accessible to everyone! Developing algorithms for human machine interaction
- Open the black box: interpretable deep learning and uncertainties in environmental modeling
- Digital wildlife conservation: using imaging to automatize censuses and conservation efforts
Biography
I come from Ticino and studied in Lausanne, between UNIL and EPFL. After my PhD at UNIL in remote sensing, I was postdoc in Valencia (Spain), Boulder (CO) and EPFL, working on model adaptation and prior knowledge integration in machine learning. In 2014 I became Research Assistant Professor at University of Zurich, where I started the 'multimodal remote sensing' group. In 2017, I joined Wageningen University (NL), where I was professor of the GeoInformation Science and Remote Sensing Laboratory. Since 2020, I joined EPFL Valais, to start the ECEO lab, working at the interface between Earth observation, machine learning and environmental sciences.
Publications
Selected publications
Lobry, S., Marcos, D., Murray, J., Tuia, D.
IEEE Transactions on Geoscience and Remote Sensing
RSVQA: visual question answering for remote sensing data
Kellenberger, B., Marcos, D., Tuia, D.
Remote Sensing of Environment
Detecting mammals in UAV images: Best practices to address a substantially imbalanced dataset with deep learning
Zhu, X.X., Tuia, D., Mou, L., Xia, G., Zhang, L., Xu, F. Fraundorfer, F.
IEEE Geoscience and Remote Sensing Magazine
Deep learning in remote sensing: A comprehensive review and list of resources
Teaching & PhD
Teaching
Environmental Sciences and Engineering
PhD Programs
Doctoral Program in Civil and Environmental Engineering
Doctoral program in computer and communication sciences
Courses
This course aims at exposing the students to the main concepts, instruments and techniques of environmental remote sensing. The interactions between waves and matter, different types of sensors and image-processing techniques are presented.
---
This course covers optical remote sensing from satellites and airborne platforms. The different systems are presented. The students will acquire skills in image processing and machine learning to extract end-products, such as land cover or risk maps, from the images.
---