Eugen Brühwiler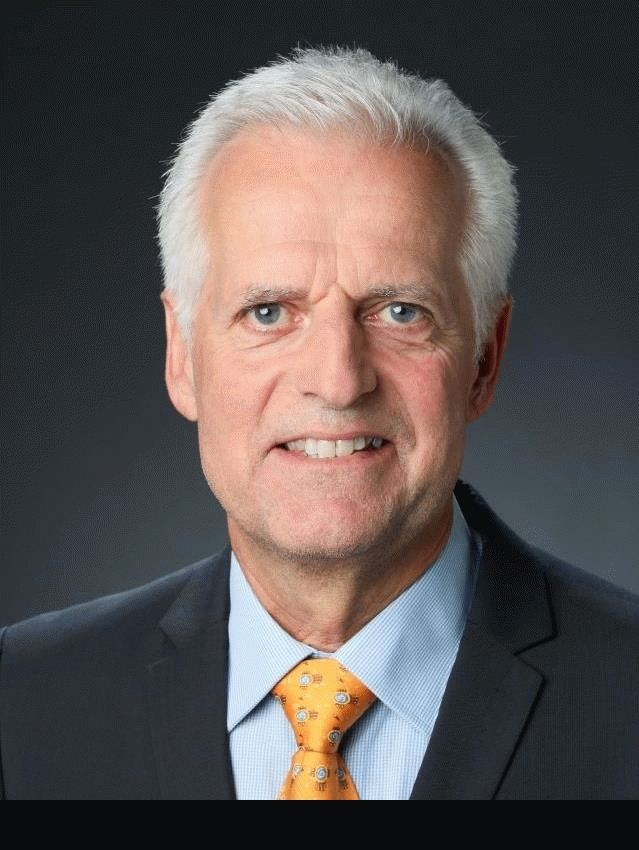 Domaines de compétences
structural and material engineering; existing civil structures in particular bridges of high cultural value; fatigue, dynamics and structural behaviour of bridges; Ultra-high performance fiber reinforced concrete and composite UHPFRC-RC structures.
Activités
voir Profil en anglais
PUBLICATIONS
voir Profil en anglais
Fonctions externes
Président du comité de pilotage du PNR 54 (Programme National de Recherche) du Fonds National Suisse: Développement durable de l'environnement construit (depuis 2005)
Reviewer pour et membre de l'Editorial Board de plusieurs journaux scientifiques
Membre du comité de direction du projet de normes SIA 269 Structures existantes
Président de la commission de norme SIA 260 Elaboration du projet et maintenance des structures porteuses
Expert fédéral pour les monuments historiques (ponts et structures de l'ingénieur)
Consultant
Aurtres activités et loisirs
monuments historiques (en béton armé), ponts, art, architecture, lecture et écriture, nature, sports: course à pied, natation, trekking.
Enseignement & Phd
Enseignement
Civil Engineering
Programmes doctoraux
Doctoral Program in Civil and Environmental Engineering Doctoral Program in Architecture and Sciences of the City
Doctorants
Hochuli Antonina
,
Zhan Jian
,
A dirigé les thèses EPFL de
Adey Bryan
,
Bastien Masse Maléna
,
Bayane Imane
,
Bernard Olivier
,
Birdsall James Denman
,
Broquet Claude
,
Conciatori David
,
Grandjean Alix
,
Grigoriou Vasileios
,
Habel Katrin
,
Herwig Andrin
,
Jafarnejad Chaghooshi Mona
,
Kalogeropoulos Alexis
,
Kamen Aicha
,
Kazemi Kamyab Mohammadhadi
,
Loraux Christophe Thierry
,
Ludescher Hannes
,
Makita Tohru
,
Noshiravani Talayeh
,
Oesterlee Cornelius
,
Radojicic Aleksandar
,
Rocha Pinto Portela Nunes Marina
,
Roelfstra Guido
,
Sawicki Bartlomiej Wojciech
,
Schläfli Max
,
Shen Xiujiang
,
Stojnic Ivan
,
Switek Agnieszka Ewa
,
Treacy Mark Anthony
,
Wuest John
,
Zgraggen Rémy
,
Cours
L'UE vise à sensibiliser les étudiants aux enjeux d'un projet de réhabilitation. Elle se concentre sur les rapports entre les impératifs liés à la réhabilitation et à une vision architecturale élargie, avec un accent particulier sur le développement durable.
---
Ce cours comporte les notions de sécurité ainsi que les mesures à prendre pour maîtriser des situations de danger relatives aux structures. La modélisation des actions et les principes de vérification d'éléments de structures sont introduits selon une approche déterministe et probabiliste.
---
Une méthodologie d'ingénieur inhérente aux structures existantes (bâtiments, ponts, etc.) est enseignée. Dans le premier cours, les notions de base sont traitées de l'examen des structures existantes et des interventions (remise en état, renforcement) pour améliorer les structures.
---
Des chapitres choisis relatifs à l'examen des structures existantes et des interventions pour améliorer les structures existantes sont présentés: sécurité et fatigue des structures existantes, CFUP pour améliorer des structures, monitoring du comportement structural.
---
Une sensibilisation et un dictionnaire pour la lecture et description de valeurs esthétiques et historico-culturelles des ouvrages de l'ingénieur sont introduits: ouvrages d'art (ponts, murs, galeries, tunnels) et aménagements (voies de circulation, barrages).
---
---