Fabio Nobile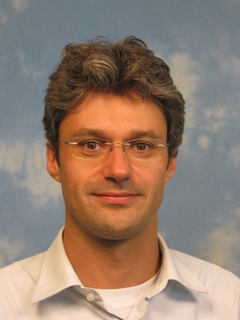 Teaching & PhD
PhD Programs
Doctoral Program in Mathematics
PhD Students
Ganesh Sundar Subramaniam
,
Madrigal Cianci Juan Pablo
,
Pradovera Davide
,
Vidlicková Eva
,
Wang Xi
,
Past EPFL PhD Students
Guignard Diane Sylvie
,
Martin Matthieu Claude
,
Musharbash Eleonora
,
Pisaroni Michele
,
Tesei Francesco
,
Courses
The course studies fundamental concepts of analysis and the calculus of functions of several variables.
---
This is an introductory course on Elliptic Partial Differential Equations. The course will cover the theory of both classical and generalized (weak) solutions of elliptic PDEs.
---
The student who follows this course will get acquainted with computational tools used to analyze systems with uncertainty arising in engineering, physics, chemistry, and economics. Focus will be on sampling methods as Monte Carlo, quasi Monte Carlo, Markov Chain Monte Carlo.
---
This course is in the form of a reading course / working group. We will focus on some mathematical aspects of the theory of neural networks, including universal approximation theorems, connections to ODEs and PDEs, optimiza-tion algorithms for NN training and their convergence.
---