Fabio Nobile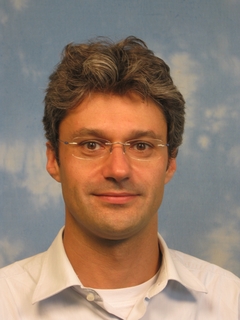 EPFL SB MATH CSQI
MA B2 444 (Bâtiment MA)
Station 8
CH-1015 Lausanne
EPFL E EDMA-GE
MA B2 424 (Bâtiment MA)
Station 8
CH-1015 Lausanne
Teaching & PhD
PhD Programs
Doctoral Program in Mathematics
Courses
The course studies fundamental concepts of analysis and the calculus of functions of several variables.
---
This is an introductory course on Elliptic Partial Differential Equations. The course will cover the theory of both classical and generalized (weak) solutions of elliptic PDEs.
---
The student who follows this course will get acquainted with computational tools used to analyze systems with uncertainty arising in engineering, physics, chemistry, and economics. Focus will be on sampling methods as Monte Carlo, quasi Monte Carlo, Markov Chain Monte Carlo.
---