Florian Maria Wurm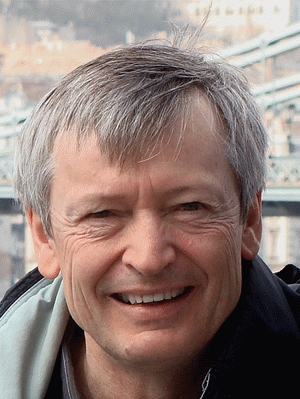 Retirement
Professor Wurm retired in March 2015. His laboratory has been closed with no successor. Wurm continues to be active - scientifically and otherwise and can be approached for questions and issues in pharmaceutical biotechnology with emphasis on recombinant protein and biological generation for pharmaceutical use. He is also active within one of the companies he has founded - most notably
ExcellGene SA
, in Monthey, Wallis (CH). He has published more than 250 papers and has an H-index of 60.
Current work
Wurm continues to be active scientifically and in other functions, most notably within his company ExcellGene SA in Monthey. As Chief Scientific Officer, co-owner, President of the Board he pursues, with the help of the Director of Research Dr. Paco Pino, relevant topics in manufacturing sciences, with the emphasis of high level production of biologics (AAV) and of therapeutic and prophylactic proteins from animal cells in bioreactors.
Biography
Florian Wurm received his academic training as a Biologist and Molecular Geneticist at the University of Giessen. He joined the Hoechst AG (Behringwerke) in Marburg as head of a laboratory in Virology.
Working with immortalized mammalian cells for the establishment of production processes for alpha-interferons provided the first opportunity to combine basic research with medical application. In 1984 he joined Harvard Medical School in Boston as a Research Fellow in Molecular Biology. 1986 he took an offer from Genentech Inc. in San Francisco to work in Process Sciences on the development of large scale manufacturing processes for recombinant proteins. There he has held a number of leading positions and has acquired intimate knowledge in the generation of protein pharmaceuticals in mammalian cells in bioreactors (a number of which are now marketed products).

In 1995 he joined the EPFL as a Professor for Biotechnology. Wurm has published more than 250 scientific papers and holds more than 20 patents/patent-applications. His H-index stands at 60 in 2021.

He was Chairman (2005-2009) and is member of the Executive Board of the European Society of Animal Cell Technology (ESACT). He serves as a consultant to the pharmaceutical Biotech Industry, mainly in the fields of animal cell technology for recombinant protein production and in regulatory affairs. He works as a scientific reviewer and editior/asscciate editor for a number of international journals in the Biotech field. F.M. Wurm teaches classes to pre- and postgraduate students in the fields of Molecular and Cellular Biotechnology.
He was founder and Chief Scientific Officer of ExcellGene SA, a 2001 established company in Monthey, Switzerland. He took the position of President and CEO of ExcellGene in 2015. He retired from the CEO position in 2017 and continues to be President and Chief Scientific Officer of ExcellGene.
In 2008 Dr. Wurm was appointed Visiting Professor for Biotechnology at Jinan University in Guangzhou, China.

He retired from his position at the EPFL in 2015. His laboratory is closed.

With his team at ExcellGene and in collaboration with Dr. Paco Pino, Director of R&D, he continues to explore manufacturing sciences with animal cells in bioreactors.
Publications
Selected publications
Paco Pino, Joeri Kint, Divor Kiseljak, Valentina Agnolon, Giampietro Corradin, Andrey V. Kajava, Paolo Rovero, Ronald Dijkman, Gerco den Hartog, Jason S. McLellan, Patric O. Byrne, Maria J. Wurm, Florian M. Wurm
Processes 2020, 8(12), 1539
Trimeric SARS-CoV-2 Spike Proteins Produced from CHO Cells in Bioreactors are High-Quality Antigens
Teaching & PhD
Past EPFL PhD Students
Backliwal Gaurav
,
Balasubramanian Sowmya
,
Balet Eva-Maria
,
Chenuet Sébastien
,
Kiseljak Divor
,
Monteil Jr Dominique Terry
,
Nallet Sophie
,
Oberbek Agata
,
Rajendra Yashas
,
Shen Xiao
,
Stettler Mathieu Benjamin
,
Tissot Stéphanie
,
Wulhfard Sarah
,
Zagari Francesca
,
Zhang Xiaowei
,