François Golay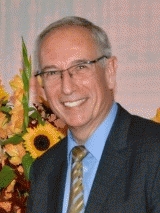 EPFL ENAC IIE LASIG
GC D2 408 (Bâtiment GC)
Station 18
CH-1015 Lausanne
Fields of expertise
GIS application design Spatial Decision Support Systems Geospatial data infrastructures GIS for environmental management GIS for urban studies and design
Mission
The GIS Lab focuses on improving the value and empowering the users of geographic information, for environmental and land management purposes as well as for related research activities. It also contributes to developing GIS analysis and design methodologies. Its research activities are related to : • spatial decision support systems ; • geographic data infrastructures and information sharing ; • promoting and assessing the value and usability of GIS ; • exploratory spatial analysis and visualization of geographic information (esp. on the basis of spatial and aerial imagery).
Teaching & PhD
Teaching
Environmental Sciences and Engineering
Design Together ENAC
PhD Programs
Doctoral Program in Civil and Environmental Engineering
PhD Students
Chassin Thibaud Nicolas
,
Pang Melissa
,
Past EPFL PhD Students
Borda Arevalo Luis Berardo
,
Camacho-Hübner Eduardo
,
Chételat Joël
,
Desthieux Gilles
,
Gachet Gilles
,
Gaillard Solange Catherine
,
Ho Quoc Bang
,
Ingensand Jens
,
Jarne Alain Nicolas
,
Joost Stéphane
,
Kalbermatten Michaël
,
Kientga Sonwouignandé
,
Leempoel Kevin
,
Madrazo Bacallao Jessie
,
Magalhaes Carneiro Claudio
,
Major Wladimir
,
Mendonca S. Brefin Maria de Lourdes
,
Noucher Matthieu
,
Parkan Matthew Josef
,
Pointet Abram
, Pornon Henri ,
Pouliot Jacynthe
,
Produit Timothée
,
Rochat Estelle
,
Silva Vitor
,
Strano Emanuele
,
Stucki Sylvie
,
Zanini Flavio
,
Courses
The main objective is to make the students understand the importance of the spatial issues in environmental sciences and engineering, for example for mapping and interpolation. Presentation of different concepts and techniques devoted to spatial data.
---
Acquisition of basic concepts and skills of (geographic) data structures and of their storage in (geographic) database systems. Learning of relevant geographic data analysis processes for environmental and civil engineers (spatial autocorrelation, spatial interpolation, digital elevation modeling).
---
The course deals with the methods and instruments supporting decision processes in the geographical space. The focus is on multi-criteria decision analysis, with the special requirements carried by space-related scenarios and solutions, and by the participatory processes among numerous stakeholders.
---