François Golay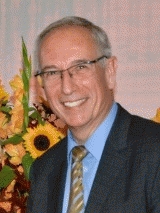 Mission

The GIS Lab focuses on improving the value and empowering the users of geographic information, for environmental and land management purposes as well as for related research activities. It also contributes to developing GIS analysis and design methodologies. Its research activities are related to :
• spatial decision support systems ;
• geographic data infrastructures and information sharing ;
• promoting and assessing the value and usability of GIS ;
• exploratory spatial analysis and visualization of geographic information (esp. on the basis of spatial and aerial imagery).

Fields of expertise
GIS application design
Spatial Decision Support Systems
Geospatial data infrastructures
GIS for environmental management
GIS for urban studies and design