Frédéric Claude Denis Dreyer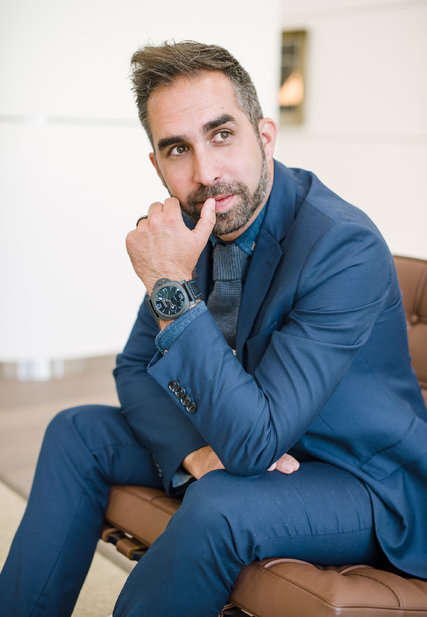 Responsable de l'innovation et des partenariats
Mission
Frédéric Dreyer is a Doctor of Science from EPFL and holds Master's degrees in Mechanical Engineering, Materials Science and Environment, as well as an Executive MBA (HEC Geneva).
With a solid experience of more than 10 years in the industry, Frederic has contributed to major innovations in microtechnology.
Previous Director at Geneva State department, he was in charge of innovative projects such as the European study of feasibility of drone-taxis and autonomous on-demand shuttles for industrial areas ; he also allowed Geneva State to support companies on their 4.0 transformation in an ever-changing ecosystem.
Currently in charge of Innovation and partnerships at ENAC, EPFL's faculty,
- also mentor and coach for start-up and SME, accredited by Federal Innosuisse and Cantonal Platinn institutions,
- co-founder of SwissInspect startup, specialized in predictive and prescriptive maintenance of infrastructures.
- founder of FUSTIC association, hosted at EPFL, dedicated to promote the societal and ecological transition by championing research in digital technology and sustainable cities, regions and infrastructure.

As cluster "Digitalization of Infrastructures and cities" and "sustainable territories" manager, we will try to embrace challenges linked to the rapid changes to our planet's environment, driven by urban population growth, resources scarcity and climate change… with increasingly evident ramification that will unfold in the upcoming decades.
Moreover Cities have intertwined stocks and flows of energy, information, materials, goods, and people. They generate 80% of the world's GDP and CO2 emissions and consume 75% of its resources. The emergence of the sharing economy, the quest for a decent quality of life, and the ubiquity of technologies are profoundly transforming the structure, organization, composition, and needs of modern cities. Contemporary urbanization spurs a unique set of challenges that suits EPFL ENAC's faculty DNA and creates major opportunities for improving urban sustainability. EPFL ENAC faculty will adopt a system-of-systems approach; it will account for all interdependencies between mobility, logistics, energy production and efficiency, urbanism, urban ecology, urban metabolism, and well-being.
This context invokes myriad opportunities to explore the scientific, cultural and human dimensions in our relationship with the rapidly changing environment.
EPFL ENAC-DO
GC C2 406 (Bâtiment GC)
Station 18
CH-1015 Lausanne