Georges Meylan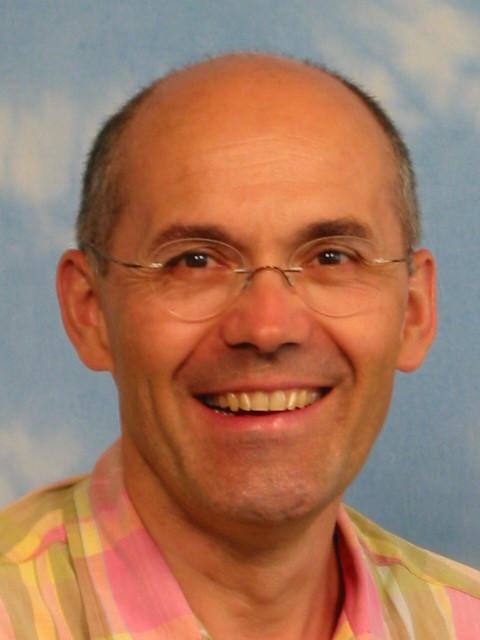 EPFL SB IPHYS LASTRO
Observatoire de Sauverny
CH-1290 Versoix
Mission
Professor of astrophysics, Georges Meylan is the director, since 2004, of the Laboratory of Astrophysics of the Ecole Polytechnique Fédérale de Lausanne (EPFL). He is also, since 2000, associate visitor at the California Institute of Technology (Caltech), Pasadena, USA.

Research in observational cosmology.

Teaching general physics and astrophysics at the Bachelor level and cosmology at the Master level.

Georges Meylan is the chairman of the Swiss Commission for Astronomy (SCFA), a body of the Swiss Academy of Sciences, via the platform Mathematics, Astronomy, Physics (MAP). He is also the Swiss Scientific Delegate to the Council of the European Southern Observatory (ESO).


Biography
After his PhD thesis in astrophysics in 1985 at the Astronomical Observatory of the University of Geneva, Georges Meylan spent some years as a postdoc at the University of California in Berkeley, USA, and at the Headquarters of the European Southern Observatory (ESO) in Munich, Germany. He then hold senior astronomer positions at ESO in Munich and at the Space Telescope Science Institute (STScI) in Baltimore, USA. Since 2004, he holds the chair of astrophysics at EPFL.

His research interests are related to observational cosmology, including the phenomenon of gravitational lensing, quasars and their host galaxies, the formation and evolution of galaxies from the early Universe to the present time, stellar dynamics and stellar populations from the nearby to the most distant galaxies.


Publications
Selected publications
Meylan, G.; Courbin, F.; Lidman, C.; Kneib, J.-P.; Tacconi-Garman, L. E.
Astronomy and Astrophysics, 2005, Volume 438, pp. L37-L40
Confirmation of two extended objects along the line of sight to PKS 1830-211 with ESO-VLT adaptive optics imaging
Eigenbrod, A.; Courbin, F.; Vuissoz, C.; Meylan, G.; Saha, P.; Dye, S.
Astronomy and Astrophysics, 2005, Volume 436, pp. 25-35
COSMOGRAIL: The COSmological MOnitoring of GRAvItational Lenses. I. How to sample the light curves of gravitationally lensed quasars to measure accurate time delays
Courbin, F.; Meylan, G.; Kneib, J.-P.; Lidman, C.
The Astrophysical Journal, 2002, Volume 575, pp. 95-102.
Cosmic Alignment toward the Radio Einstein Ring PKS 1830-211?
Meylan, G.; Sarajedini, A.; Jablonka, P.; Djorgovski, S. G.; Bridges, T.; Rich, R. M.
The Astronomical Journal, 2001, Volume 122, pp. 830-841.
Mayall II = G1 in M31: Giant Globular Cluster or Core of a Dwarf Elliptical Galaxy?
Leon, S.; Meylan, G.; Combes, F.
Astronomy and Astrophysics, 2000, vol. 359, pp. 907-931
Tidal tails around 20 Galactic globular clusters. Observational evidence for gravitational disk/bulge shocking
Meylan, G.; Heggie, D. C.
The Astronomy and Astrophysics Review, 1997, Volume 8, pp. 1-143.
Internal dynamics of globular clusters
Meylan, G.; Djorgovski, S.
Astrophysical Journal, Letters, 1989, vol. 338, pp. L1-L4.
UM 425 - A new gravitational lens candidate