Gervais Chapuis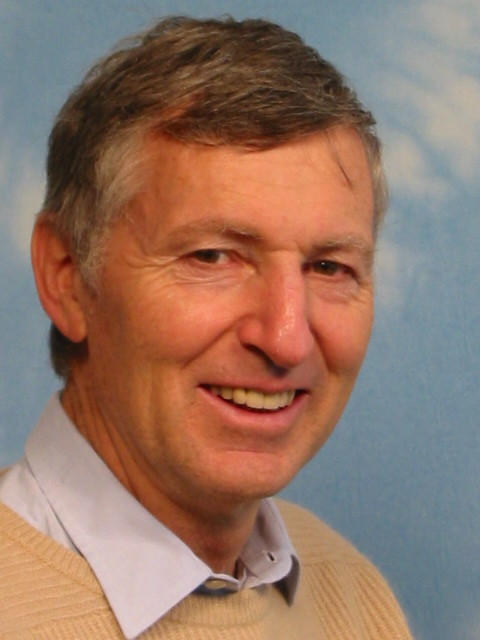 Fields of expertise
Structural study of matter by X-ray diffraction Aperiodic structures Relationships between physical properties and structure of matter Teaching structural sciences
Biography
Click here for a more complete biography
Studies at the Swiss Federal Institute of Technology in Zurich (ETHZ), Switzerland. After graduating in crystallography in 1966, he prepared his PhD thesis in the same institution under the direction of Prof.. A. Niggli which he obtained in 1972. For three years he continued his research at the Lawrence Berkeley Laboratory in California in the laboratory of Prof. D. H. Templeton, a well-known specialist in the field of resonant scattering. Back in Switzerland, he joined the newly created Institute of Crystallography at the University of Lausanne under the direction of Prof.. D. Schwarzenbach. In 1991 he was appointed full professor and in 1999, director of the Institute of crystallography. In 2003, his unit was transferred to the Ecole Polytechnique Fédérale in Lausanne (EPFL) where he was appointed professor. G. Chapuis has chaired numerous committees in national and international organisations in the field of crystallography. In particular, he chaired the committee of aperiodic structures of the International Union of Crystallography (IUCr). He is also a member of the Education Committee of that organization. He also chaired the Swiss Society of Crystallography. G. Chapuis is co-editor of the Journal Acta Crystallographica and participates in many committees for various readings of academic journals devoted to crystallography and solid state physics. His research areas cover more specifically the theoretical and experimental study of aperiodic structures, especially incommensurate structures by diffraction and molecular dynamics. He is the author of over two hundred scientific papers published in international peer-reviewed journals. Moreover G. Chapuis is dedicated to the development of interactive teaching in crystallography using new communication technologies available on the Internet.
Teaching & PhD
The Zurich School of Crystallography
The
Zurich school is taking place every second year in the University of Zurich in early summer. The aim of the school is to train student in the field of structural science by diffraction methods. The course contains both theoretical and experimental parts. The theoretical part includes the concepts of symmetry, diffraction, structure determination, structure interpretation in relation to crystal chemistry and physics. In the experimental part, participants can bring their own samples to study their structures.