Giorgio Margaritondo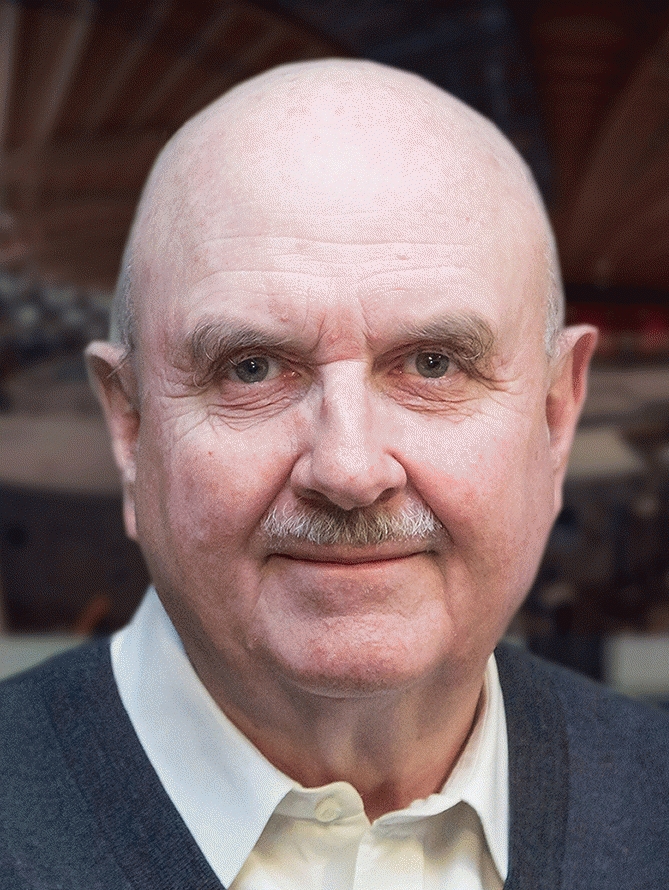 Domaines de compétences
Physique du solide, semiconducteurs, supraconducteurs, photoémission, microscopie à champ proche, spectromicroscopie, rayonnement synchrotron, imagerie aux rayons X, gestion académique
Mission
Contribuer à la mise en oeuvre des reformes de l'EPFL visant l'excellence dans la recherche et dans la formation, l'élimination des barrières artificielles entre les disciplines, la valorisation des jeunes, la valorisation des femmes, les liens entre la science, la technologie et la culture artistique, sociale et humaine sans frontières, le retour de la "cité" dans le tissu des universités européennes détruisant les barrières créées aux années 1960. En bref, créer à l'EPFL l'université internationale de recherche idéale pour le présent et pour l'avenir, et exporter sa stratégie à d'autres institutions.
Biographie
De nationalité américaine et suisse, Giorgio Margaritondo est né à Rome (Italie) en 1946. Il a reçu la Laurea cum laude en physique de l'Université de Rome en 1969.
De 1969 à 1978, il a travaillé pour le Consiglio Nazionale delle Ricerche (CNR), à Rome, à Frascati et, pendant la période 1975-1977, chez Bell Laboratories aux Etats-Unis. De 1978 à 1990, il est professeur de physique à l'Université du Wisconsin, à Madison (Etats-Unis); en 1984, il est nommé vice-directeur au Centre de rayonnement synchrotron de la même université. En 1990, il est engagé à l'EPFL comme professeur ordinaire et dirige l'Institut de physique appliquée au Département de physique. Il a été également membre honoraire du corps professoral de l'Université Vanderbilt à Nashville.
En 2001 il a été nommé doyen de la Faculté des sciences de base de l'EPFL; en 2004, il a été nommé Vice-président pour les affaires académiques.; en 2010 et jusqu'à sa retraite de l'EPFL en 2016 il est devenu Doyen de la formation continue.
A côté de ses cours de physique générale, son activité de recherche porte sur la physique des semiconducteurs et des supraconducteurs (états électroniques, surfaces, interfaces) et des systèmes biologiques; ses principales méthodes expérimentales sont la spectroscopie et la spectromicroscopie électroniques, l'imagerie aux rayons x et la microscopie SNOM, y compris les expériences avec le rayonnement synchrotron et le laser à électrons libres.
Auteur d'environ 700 articles scientifiques et de 9 livres, il a aussi été responsable de 1995 à 1998 des programmes scientifiques du Synchrotron ELETTRA à Trieste. Depuis 1997, il a été le coordinateur de la table ronde de la Commission européenne pour le rayonnement synchrotron, et président du conseil de la "Integrated Initiative" de la Commission européenne pour les synchrotrons et les lasers à électrons libres (IA-SFS, ensuite ELISA), le plus grand réseau au monde de laboratoires dans ce domaine. En 2011-2015, il a été Editor-in-Chief du Journal of Physics D (Applied Physics).
A présent, il est vice-président du conseil de l'Università della Svizzera Italiana (USI) et président du Scientific and Technological Committee de l'Istituto Italiano di Tecnologia (IIT).
Il est "Fellow" de l'American Physical Society et de l'American Vacuum Society; il est également "Fellow and Chartered Physicist" de l'Institute of Physics.
Formation
Laurea in fisica summa cum laude
Università di Roma I
1969
Publications
Sélection de publications
An-Lun Chin et al.
Chinese Journal of Physics 65, 24, 2020
A synchrotron X-ray imaging strategy to map large animal brains
G. Margaritondo
Journal Of Synchrotron Radiation, 26, 2094-2096, 2019
An enlightening procedure to explain the extreme power of synchrotron radiation
G. Margaritondo
European Journal Of Physics, 40 (3), 035402 , 2019
A teaching showcase unveils the links between special relativity and the birth of quantum physics
Li, Min-Tsang et al.
Journal Of Synchrotron Radiation, 26, 1929-1935 (2019)
Gold nano-mesh synthesis by continuous-flow X-ray irradiation
G. Margaritondo
Journal of Synchrotron Radiation, 25, 1271-1276, 2018
The simple physics of the bending magnet spectrum
Huang, CF et al.
Nanoscale, 10 (6), 2820-2824, 2018
Free-electron-laser coherent diffraction images of individual drug-carrying liposome particles in solution
G. Margaritondo and J. Rafelski
Journal Of Synchrotron Radiation, vol. 24, p. 898-901, 2017
The relativistic foundations of synchrotron radiation, in Journal Of Synchrotron Radiation
G. Margaritondo
Rivista del Nuovo Cimento, pp. 411-471, 2017
Synchrotron light: A success story over six decades
Giorgio Margaritondo
in "X-Ray Absorption and X-Ray Emission Spectroscopy: Theory and Applications", Jeroen A. Van Bokhovenmand Carlo Lamberti eds. (Wiley, New York 2016)
From Synchrotrons to FELs: How Photons are Produced; Beamline Optics and Beam Characteristics
Albertin, F.; Patera, A.; Jerjen, I.; Hartmann, S.; Peccenini, E.; Kaplan, F.; Stampanoni, M.; Kaufmann, R.; Margaritondo, G.
Microchemical Journal (ISSN: 0026-265X), vol. 125, p. 185-189, 2016
Virtual reading of a large ancient handwritten science book
P.-C. Hsu, Y.-S. Chen, Y. Hwu, J. H. Je and G. Margaritondo et al.
Journal Of Synchrotron Radiation, vol. 22, p. 1524-1527, 2015
X-ray-induced Cu deposition and patterning on insulators at room temperature
S.-F. Lai, B.-H. Ko, C.-C. Chien, C.-J. Chang and S.-M. Yang et al.
Journal Of Nanobiotechnology, vol. 13, p. 85, 2015
Gold nanoparticles as multimodality imaging agents for brain gliomas
M.-T. Li, C.-H. Wang, S.-F. Lai, E. B. L. Ong and Y. H. Chen et al.
NANOTECHNOLOGY, vol. 26, num. 35, p. 355601, 2015.
X-ray irradiation synthesis of PEG-coated Au-Pd nanoparticles
F. Albertin, M. Stampanoni, E. Peccenini, Y. Hwu and F. Kaplan et al.
X-Ray Spectrometry, vol. 44, num. 3, p. 93–98, 2015
X-ray spectrometry and imaging for ancient administrative handwritten documents
F. Albertin, A. Astoflo, E. Peccenini, Y. Hwu and F. Kaplan et al.
Journal of Synchrotron Radiation, vol. 22, num. 3, 2015
Ancient administrative handwritten documents: X-ray analysis and imaging
Y.-L. Tsai, C.-W. Li, T.-M. Hong, J.-Z. Ho and E.-C. Yang et al.
Physical Review Letters, vol. 113, num. 25, p. 258103, 2014
Firefly Light Flashing: Oxygen Supply Mechanism