Holly Cogliati-Bauereis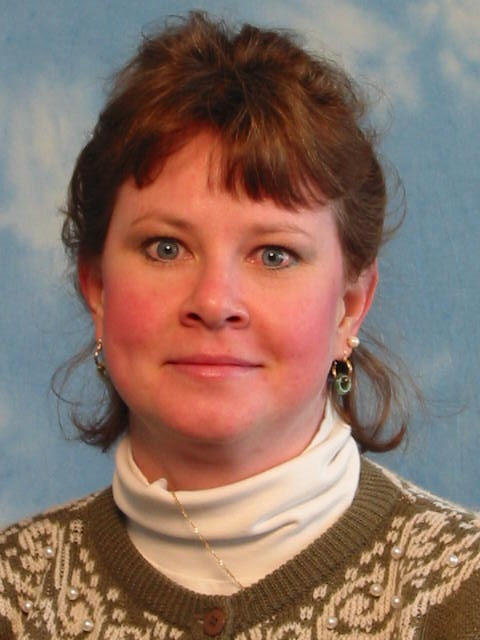 What I Do
I can help you learn how to improve your English in papers for conferences, journals, proposals, your thesis, or any other documentation.
How to Work with Me
1 - As soon as you have a due date, a fixed or even estimated deadline, or
any time frame
we can work with, contact me by e-mail,
holly.cogliati@epfl.ch
, or drop by my office BC 248 with the following information:
Who sent you ? **In other words, are you a student with LDS, LCA2, INDY1, INDY2, LAMS, or do you work/study with another professor/school at EPFL, or do you study/work at UNIL ?
Type of paper (journal, conference, proposal, thesis, etc.)
Length of paper: pages (assuming a reasonable font size), word count
Date your text will be ready
Date of deadline: preferable and final
Dates of your availability for a review session; time needed for these sessions depends on the "damage" ;-). If you are NOT available to review my comments in person, please indicate if we can use Overleaf (for LaTeX documents) or track-changes (documents in Word), as well as a phone call or Skype review session if necessary.
Software used, i.e., Word, LaTeX, .pdf, other
2 - Upon receipt of your e-mail, I will respond –
as soon as I am able to do so.

** For students in LCA1, LCA2, INDY1, INDY2, LAMS, even though I am a simple employee, advance notice is still
terribly
appreciated as it guarantees that I will be able to help you. ** For students whose professor has requested my services on an on-call basis, advance notice is
even
more
important. I will always endeavor to make time to help you, but in order to be able to organize my time, I need to know
as soon as you know
that you will need help. ** For those students who seek my services, but do not have financial support from their professor, please indicate this in your contact e-mail.
How I Will Work with You
I find the most effective way to help you learn is to discuss with you in person. This way we can avoid the grammar-perfect-but-technically-incorrect sentences.
When we have agreed on all the logistics, you will be "yellow tagged" in my agenda, (i.e. I will reserve time for you). Upon receipt of your text, I will make corrections or suggest improvements, according to the method we agreed upon: o handwritten notes on the printed text o track-changes on Word document o track-changes on LateX document – via Overleaf When I finish editing your text, I will contact you and fix/reconfirm the time and date of our review session.
Office Hours
I am usually available to work 10h - 17h, Monday through Friday (except for Wednesdays). However, as I try to organize my work schedule around my students' needs, the hours can vary (IIF necessary).
Addendum
§
Writing papers tends to be a moveable feast : readiness dates fluctuate, deadlines move, authors travel, professors are professors (!), everyone is subject to illness, projects are cancelled or post-poned and, in general, life throws us curve balls. Therefore, do not hesitate to contact me if any of your plans alter; do not hesitate to contact me if you are nervous, worried, or simply have not heard from me. I am here to help you and we need to work together.


Lexicon to My Scribblings
     | HBC's "Scribblings" :  |   |   |   |   | 
 |
i ?
  |
=
  | Intent : What do you mean to say (trying to express) ?
|
a.a.
  |
=
  | avoid ambiguity
|
j ?
  |
=
  | Jargon : Is this word specific to your domain ?
|
n ?
  |
=
  | Necessary: Is this word (or puncuation) needed  here ?
|
n.n.
  |
=
  | Not necessary.
|
v.v.
  |
=
  | Vocabulary Variety: In an effort to be clear, is there another word /synonym you could use here ?
|
¿
  |
=
  | Tense: Why do you use this verb tense here ?
|
RW
  |
=
  | Re-write or re-word
|
stm?
  |
=
  | SomeThing Missing: a letter, a word, punctuation, etc...
|
stf?
  |
=
  | SomeThing is Funny here, i.e., weird sounding or not clear
|
M
  |
=
  | Turn the sentence (phrases) around
|
  |  |
=
  | A word with square around is correct and simply pointed out to you to in order to justify/explain a correction nearby
| #s  |
=
  | Numbers: There is some inconsistency - with quantities, plural vs. singular, etc...
|
  |  |
=
  | A word circled and scratched out is a word that I recommend you eliminate or change
|
  |  |
=
  | A word circled, but not scratched out, is a word that needs your attention
|
RE
  |
=
  | (reader's ease); not necessarily grammatically required, but this suggestion would make it easier to understand at first glance
|
pl ?
  |
=
  | Placement or position of a word: Your sentence meaning is different depending on where the word is placed. Are you sure your want it where it is ?
|
punct. ?
 |
=
  | Punctuation: improve, add or change…
|
hyph. ?
 |
=
  | Can we please have a hyphen in here somewhere ?
|
emph. ?
 |
=
  | What are you trying to emphasize ? 
|   |   |   |   |   |   |   | 
| Colored Ink Signification  |   |   |   |   | 
|   |   |   |   | 
| Red  | correction  |   |   |   | 
| Green  | text (to use)  |   |   |   | 
| Pink  | word diet (length limits)  |   |   |   | 
| Purple  | improvement  |   |   |   | 
| Green fluo  | hyphen  |   |   |   | 
|   |   |   |   |   |   |   | 
|   |   |   |   |   |   |   | 
Caveat
If you are looking for a proofreader, but do not have time or want to learn from your mistakes, I am not the person for you. Perhaps another time.