Ivan Furfaro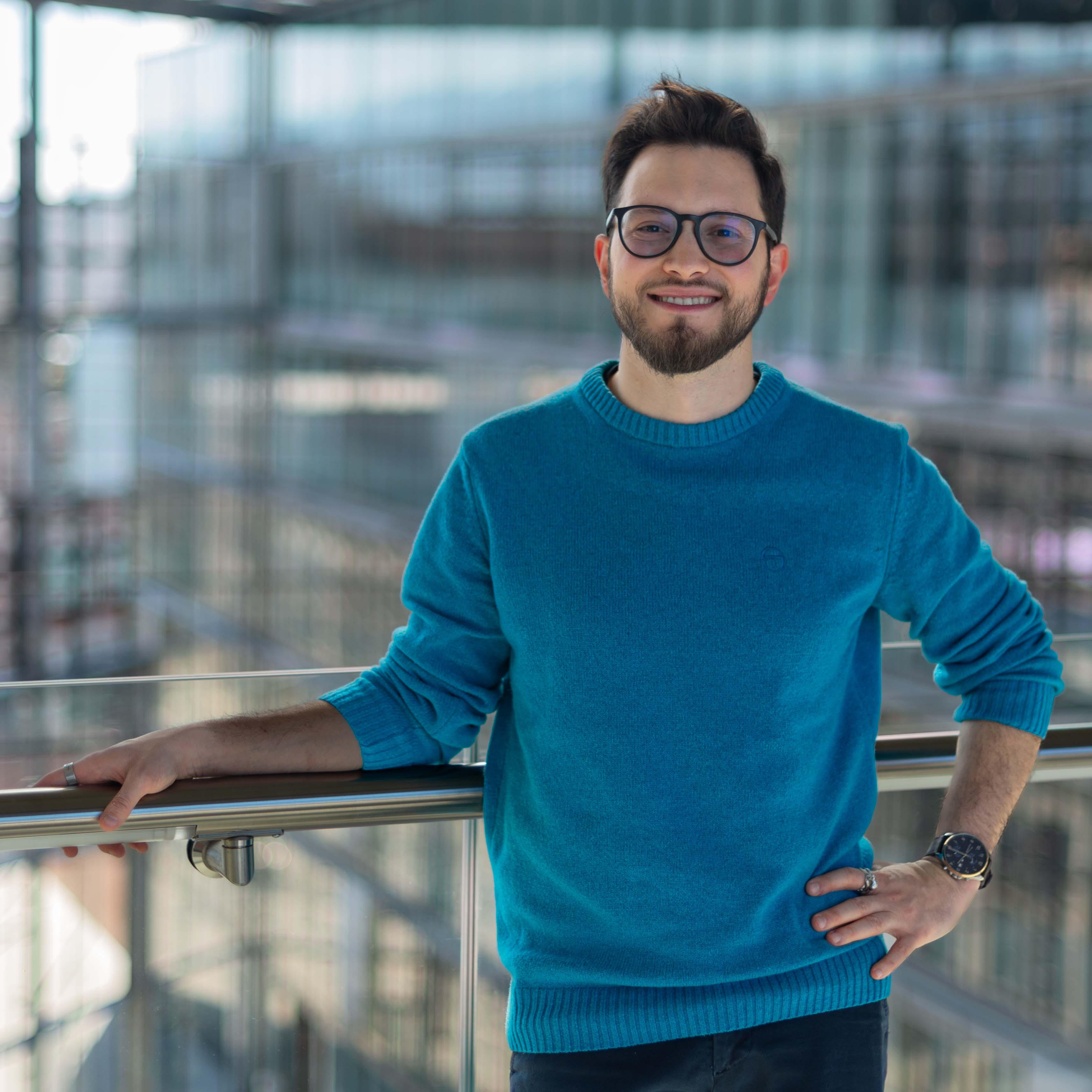 FIELDS OF EXPERTISE
- Active and sensorized wearable systems design for Rehabilitation - EMG acquisition system design - 3D printing and prototyping - Graphical User Interface Design - Validation and Integration of analog/digital electronic components
EPFL STI IMT LSBI
B3 2 243.134 (Campus Biotech batiment B3)
Ch. des Mines 9
CH-1202 Genève
Biography
Ivan Furfaro received the Master Degree in Biomedical Engineering at Politecnico di Torino, in 2015. Thanks to a partnership between EPFL and the Italian Institute of Technology (IIT), he led his Master Thesis by validating and by implementing a new technique to decrease power consumption and size for EMG acquisition systems. In 2016 he won the prize for the best innovative idea at the Innovation Forum EPFL. He is currently working at TNE Lab at EPFL as scientific assistant to design and develop sensorized wearable system for rehabilitation purposes. He is also a reviewer of IEEE Transactions on Neural Systems and Rehabilitation Engineering journal.
Current work
Ivan Furfaro is currently working in the Translational Neural Engineering Lab (TNE) and in the Laboratory for Soft Bioelectronic Interfaces(LSBI).
TNE lab
Working on an European Project aimed to tune and validate advanced, robot-based technologies to facilitate recovery of arm and hand function in stroke survivors and to verify extensively the use of the system by end-users.
LSBI lab
Design, manufacturing and implementation of electronic hardware and software to test new stretchable materials and devices, to assess the latest cutting-edge technology systems and to evaluate the integration of soft bio-electronic interfaces.
Education
| | | | |
| --- | --- | --- | --- |
| Master Degree, 110/110 cum laude | Biomedical Engeeniring | Politecnico di Torino | 2015 |
Publications
A. Crosio, C. Tonda Turo, C. Destefanis, I. Furfaro, F. Ferraro, A. Poggetti, P. Tos.
XII Congresso Nazionale SICSeG, Torino, 22 - 24 maggio 2014 - Centro Congressi Lingotto.
Studio sulla compatibilità biomeccanica di valve in fibra di vetro nella mobilizzazione precoce contro resistenza dopo lussazioni semplici di gomito.