Jan Van Herle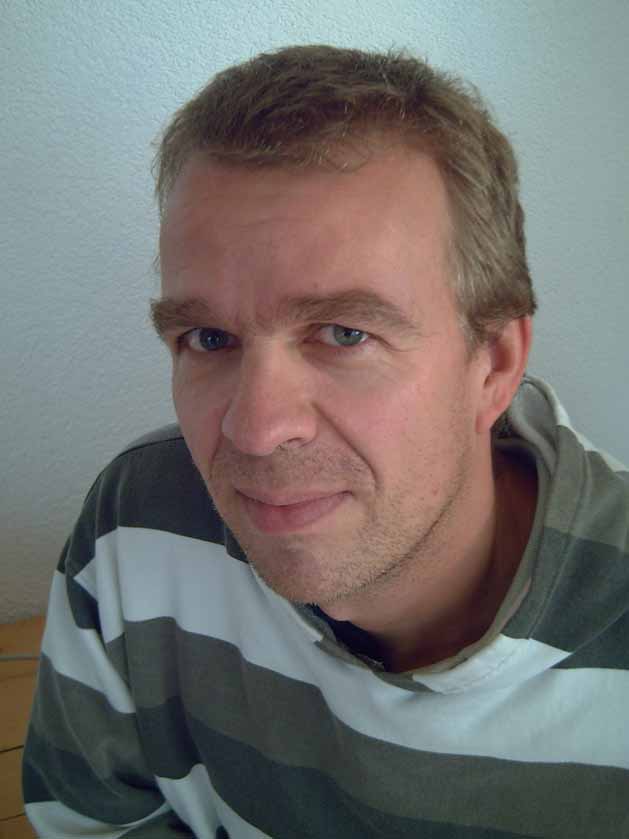 Candidacy AE and CF STI
Since 2008 I actively participate in the EPFL community. I was elected for 3 mandates at STI Faculty (2008-2012, 2014-2016) and 4 mandates at the School Assembly (2008-2016), of which 3 (2010-2016) as president. I quit the 2 instances in 2016 to take over the presidency of the Personnel Section of Executive Staff (ACC), i.e. professors/MERs/scientists/admin&tech people in leading positions, in a engagement continuity in favor of staff. The salary increase of 0.6% in 2018 for all ETH Domain collaborators (7 MCHF) was for a decisive part due to the action of our Personnel representation Section ACC-Switzerland in autumn 2017, during its salary negociations with the ETH Board (=the strategic decision body which manages the annual 2.5 billions CHF of taxpayer's contribution, 666 MCHF of which go to EPFL, 1.3 billion to ETHZ, and the rest to the research Institutes PSI-Empa-WSL-EAWAG). The action (lead into Parliament against ETH Domain cuts) also helped recovering 13 MCHF to EPFL's 2018 budget. Through these mandates I gained an understanding of the mechanisms and decision paths both at EPFL and the governing ETH Board. Through this experience I try to contribute constructively where I can. Do you know the AE Delegate in the ETH Board, and how he/she is appointed? One of these mechanisms, and one of the reasons why I represent my candidacy, is that of the designation of the ETH Board Delegate of the 2 School Assemblies (Lausanne and Zürich). Our campus is unaware that this position represents 1 from the 11 permanent Council Members in the supreme ETH Board, and 1 out of only 4 ETH-internal members (together with EPFL President Prof Vetterli, with ETHZ President Prof Guzzella and with PSI Director Prof Mesot; the other 7 Members of the Board being 'external', nominated in rotation from the Swiss economic/industrial/financial tissue). The campus is equally unaware of the way how the position is designated. It is the only bottom-up position in the ETH Board, in other words the only one that represents the 'basis', the actual population of the EPFL and ETHZ Campuses (30'000 people). It's designation is solely based on an internal document and on a 'behind closed doors' procedure far from being transparent and democratic, contrasting with elementary principles that founded the School Assembly. In reality, a handful of people, 2 teachers, 2 scientists, 2 administrators and 2 students decide in secrecy whom to designate as 'School Assemblies Delegate' for 4 years in the ETH Board decision organ managing 10 billions of tax money in this period. This restrictive and fallacious procedure has to be changed. Whereas it should be occupied in rotation every 4 years by someone elected transparently and democratically from the base, it has in its 16 years of existence ping-ponged between 2 people one of which managed to stay on for 10 consecutive years bypassing the entire procedure. The position will have an active role (evaluation of candidates and voting right) in the election of the next ETHZ President; in the same way, the Delegate played a role in the election of the last EPFL President in 2016, a.o. in the elimination of candidates. The position and its designation procedure are totally unknown and underestimated. As the document has to be revised in 2019, one of my objectives is to modify this matter of fact. For all other subjects, I always apply the same guiding principles: common sense, ethics, confidence, transparency, freedom of speech, collegiality, support. Obviously this also applies to my candidacy to the STI Faculty council. Thank you kindly for reading me and participating.
Domaines de compétences
Piles à combustible céramiques :
- assemblage et caractérisation des cellules et empilement
- spectroscopie d'impédance électrochimique
- corrosion d'aciers (matériaux d'interconnexion)
- catalyse et conversion de biogaz, gaz de bois
effets de contaminants sur catalyseurs Co-électrolyse (vapeur CO2)
Candidature AE / CF STI - Engagement participatif
Depuis 2008 je participe à la vie communautaire EPFL. J'ai été élu pour 3 mandats au Conseil de Faculté STI (2008-2012, 2014-2016) et 4 mandats à l'Assemblée d'Ecole (2008-2016), dont 2010-2016 comme Président de l'Assemblée. J'ai quitté ces 2 instances en 2016 pour reprendre la Présidence de la Section EPFL de l'Association des Cadres de la Confédération (ACC), dans la continuïté d'un engagement associatif et participatif, en faveur des collaborateurs. L'augmentation de salaire de 0.6% pour tous les collaborateurs du Domaine EPF en 2018 était pour une partie décisive due à l'action concertée de l'ACC-Suisse en 2017 lors des négociations salariales avec le CEPF (Conseil des EPF, organe suprême stratégique qui gère et décide des 2.5 milliards de budget annuels du contribuable dont 666 millions vont à l'EPFL, 1.25 milliards à l'ETHZ et le reste à PSI-Empa-EAWAG-WSL). L'action menée au Parlement contre les réductions budgétaires a d'ailleurs aussi contribué à récupérer 13 MFr à l'EPFL pour notre budget 2018. Par ces mandats j'ai acquis une bonne connaissance des mécanismes et chaînes de décisions à l'EPFL et au CEPF (qui se trouve une couche au-dessus de l'EPFL), et j'essaie de contribuer constructivement par mon expérience. Connaissez vous le/la Délégué(e) AE et sa procédure de nomination? Un de ces mécanismes, et une des raisons pour laquelle je me représente cette année à l'Assemblée d'Ecole, est celui de la désignation du/de la Délégué(e) des Assemblées d'Ecole de Lausanne et de Zürich. Le campus est sans savoir que ce poste représente 1 des 11 Membres du Conseil suprême (le CEPF), et 1 des 4 Membres EPF internes tout court (ensemble avec le Président EPFL Prof Vetterli, le Président ETHZ Prof Guzzella et le Directeur PSI Prof Mesot; les autres 7 Membres étant des 'externes' provenant du milieu économique/industriel/financier suisse). Le campus est également sans savoir comment ce poste est attribué. Il est le seul poste 'bottom up' au Conseil EPF, c'est à dire le seul qui représente la 'base' de la population EPFL et ETHZ (30'000 personnes). Il est basé sur un document interne et une procédure huis clos qui est tout sauf transparente et démocratique, contraire aux principes élémentaires fondatrices des Assemblées d'Ecole. De facto, une poignée de personnes, 2 enseignants, 2 scientifiques, 2 administrateurs et 2 étudiants décident en secret qui désigner comme représentant "Délégué(e) des Assemblées d'Ecole" pendant 4 ans dans l'Organe de décision (CEPF) qui gère 10 milliards du contribuable durant un mandat. Cette procédure restrictive et lacunaire est à changer. Alors que la position devrait être occupée en rotation tous les 4 ans par une personne élue de la base de façon transparente et démocratique, elle a depuis sa création il y a 16 ans fait ping-pong entre 2 personnes dont une a réussi à rester en place durant 10 ans de suite en bypassant la procédure. Le poste, pour donner un exemple concret, aura un rôle actif (=évaluation des candidatures et droit de vote) dans l'élection du prochain président de l'ETHZ; tout comme il a eu un rôle dans l'élection du dernier président de l'EPFL en 2016, entre autres dans l'élimination de candidatures. Le poste et sa procédure de désignation sont totalement méconnus et sous-estimés. Vu que le document doit être révisé pour 2019, changer cet état de fait sera un de mes objectifs. Pour tous les autres sujets, j'applique les mêmes principes comme guides: sens commun, éthique, confiance, transparence, liberté d'expression, collégialité, soutien. Ceci vaut bien évidemment aussi pour ma candidature au Conseil de faculté STI. Merci beaucoup de m'avoir lu et pour votre participation.
Mission
Recherche, formation, enseignement et transfert de technologie dans le domaine des piles à combustibles (y.c. membranes séparatrices, catalyse, chimie des combustibles), en focalisant sur la filière de piles haute température basées sur céramique conductrice, y compris son fonctionnement inverse comme co-électrolyseurs de vapeur d'eau et de CO2, pour le stockage d'électricité. Ce domaine est pluridisciplinaire par excellence, réunissant mécanique, chimie, électricité et science des matériaux. Cette technologie est parmi les plus efficaces et propres qui soit, pour convertir un combustible (fossile ou renouvelable) en électricité et chaleur, ou l'inverse, stocker de l'électricité sous forme de combustible (H2, CH4). Nous détenons le record de monde pour convertir le CH4 en courant dc dans nos piles (75% de rendement). En outre nous électrolysons l'H2O en H2 avec 100% de rendement, mieux que l'électrolyse classique (<70%).
Travail en cours
Mon équipe de 18 collaborateurs établie à EPFL-Valais (Energypolis) est engagé actuellement dans 17 projets de R&D en Suisse et en Europe. Notre objectif est la compréhension de la technologie des piles à combustibles et électrolyseurs, en étroite collaboration avec l'industrie suiss et européenne ainsi qu'avec des partenaires académiques, pour valoriser nos avancements dans des connaissances et produits concrets.
Biographie
Né à Anvers, Belgique, 1966. En Suisse depuis 1983. Naturalisé Suisse en 2004 par persuasion de la culture suisse démocratique et participative 'bottom-up'. Pas de double nationalité. Conseiller communal durant 2 mandats de 5 ans de 2006 à 2016. 1987 : Chimiste de l'Université de Bâle (CH). 1988 : Post-grade informatique de l'Ecole d'Ingénieurs de Bâle. 1989 : Stage industriel chez ABB à Baden (CH). 1990-1993 : Thesè EPFL 1994-1995 : Postdoc au Japon (Tokyo). 1996-2000 : Chercheur à l'EPFL, Dpt. Chimie, responsable de groupe. 1998-2000 : Master en Energy Technology, EPFL. 2000 : Cofondateur de HTceramix SA (EPFL spin-off), à Yverdon (actuellement 12 employés). La maison mère SOLIDpower en Italie, qui a acheté notre technologie en 2007, emploie 250 personnes et a levé 70 MCHF. 2000-2012 : 1er Assistant et chargé de cours en STI-IGM. Promu à MER en 2008. 2013-présent: MER responsable d'unité. Output : 135 publications, 120 papiers de conférence, 15 théses de doctorat, 4 thèses en cours, 37 thèses de master. Facteur h-42, >5000 citations. Fonds levés jusqu'à présent >19 MCHF. 5 langues couramment (néerlandais, français, allemand (y.c. suisse-allemand), anglais, espagnol).
Recherche
Output
Journal publications 125 Conference publications 115 Funded project proposals 72 Oral presentations 120 (8 keynotes, 45 invited talks) Citations 5300 H-factor 42 Funding raised 18.0 MCHF (43% outside Switzerland and 16% from Industry) Presently teaching 3 bachelor and 8 master credits (thermodynamics, renewable energy, fuel cells, engines, electrochemistry). PhD theses  16 completed, 4 ongoing Master theses  40 Semester projects  70
Enseignement & Phd
Enseignement
Mechanical Engineering
Materials Science and Engineering
Programmes doctoraux
Doctoral Program in Materials Science and Engineering
Doctoral Program in Energy
Doctoral Program in Chemistry and Chemical Engineering
Doctorants
Aubin Philippe
,
Daviran Samaneh
,
He Victoria Xu Hong
,
Nuggehalli Sampathkumar Suhas
,
Pourrahmani Hossein
,
Wei Xinyi
,
Yu Hangyu
,
A dirigé les thèses EPFL de
Autissier Nordahl
,
Bianco Manuel
,
Caliandro Priscilla
,
Cornu Thierry Mikaël
,
Faes Antonin
,
Greco Fabio
,
Jeangros Quentin Thomas
,
Jeanmonod Guillaume
,
Larrain Diego
,
Lübbe Henning
,
Madi Hossein
,
Nakajo Arata
,
Poitel Stéphane François Jean
,
Rinaldi Giorgio
,
Schuler Josef Andreas
,
Tanasini Pietro
,
Tsikonis Leonidas
,
Wagner Patrick Hubert
,
Wuillemin Zacharie
,