Jean-Philippe Thiran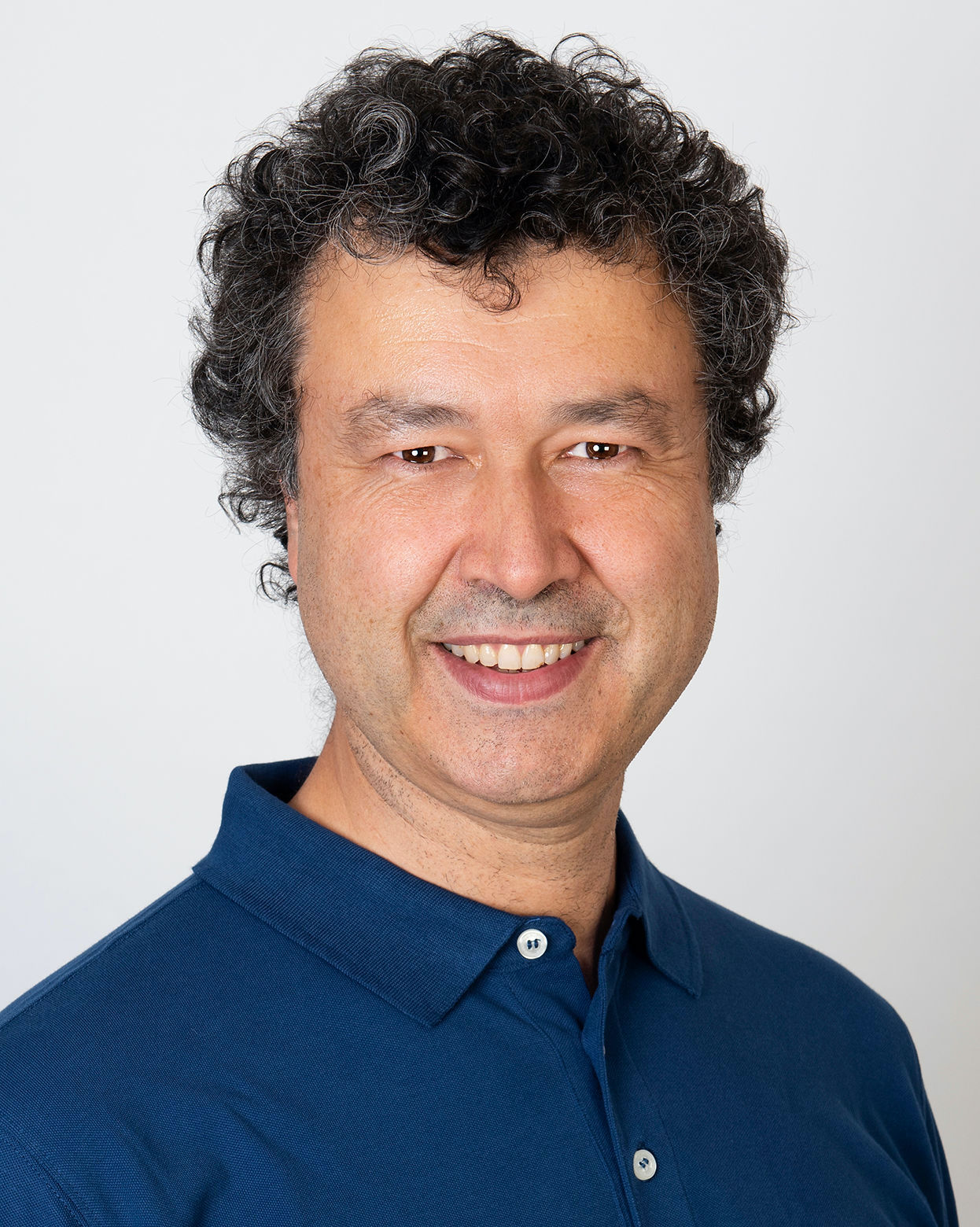 Fields of expertise
Image analysis
Computer Vision
Multimodal signal/image processing
Pattern recognition
Medical imaging
Biography
Jean-Philippe Thiran was born in Namur, Belgium, in August 1970. He received the Electrical Engineering degree and the PhD degree from the Université catholique de Louvain (UCL), Louvain-la-Neuve, Belgium, in 1993 and 1997, respectively. From 1993 to 1997, he was the co-ordinator of the medical image analysis group of the Communications and Remote Sensing Laboratory at UCL, mainly working on medical image analysis. Dr Jean-Philippe Thiran joined the Signal Processing Institute (ITS) of the Swiss Federal Institute of Technology (EPFL), Lausanne, Switzerland, in February 1998 as a senior lecturer. He was promoted to Assistant Professor in 2004, to Associate Professor in 2011 and is now a Full Professor since 2020. He also holds a 20% position at the Department of Radiology of the University of Lausanne (UNIL) and of the Lausanne University Hospital (CHUV) as Associate Professor
ad personam
.
Dr Thiran's current scientific interests include
Computational medical imaging: acquisition, reconstruction and analysis of imaging data, with emphasis on regularized linear inverse problems (compressed sensing, convex optimization). Applications to medical imaging: diffusion MRI, ultrasound imaging, inverse planning in radiotherapy, etc.
Computer vision & machine learning: image and video analysis, with application to facial expression recognition, eye tracking, lip reading, industrial inspection, medical image analysis, etc.
Publications
Other publications
Publications
Please see http://lts5www.epfl.ch/publications.html
Teaching & PhD
Teaching
Electrical and Electronics Engineering
PhD Students
Ahaggach Yassine
,
Beuret Samuel Denys
,
Gardier Rémy Marc M
,
He Mutian
,
Hériard-Dubreuil Baptiste Ghislain Emmanuel
,
Jankowski Julius Maximilian
,
Jeanningros Loïc François Andrée
,
Jonnalagedda-Cattin Magali Catherine
,
Löw Tobias
,
Marcadent Sandra Maria
,
Otroshi Shahreza Hatef
,
Purohit Tilak
,
Ravano Veronica Lily
,
Sciacca Dario
,
Stegmüller Thomas Grégoire
,
Tajja Ayoub
,
Taskin Ekin
,
Tomar Devavrat
,
Unnervik Alexander Carl
,
Villarreal Haro Juan Luis
,
Vinals Terres Roser
,
Vray Guillaume Marc Georges
,
Zuluaga Gomez Juan Pablo
,
Past EPFL PhD Students
Abbet Christian Robert
,
Arar Nuri Murat
,
Auria Rasclosa Anna
,
Barakovic Muhamed
,
Besson Adrien Georges Jean
,
Bjelogrlic Mina
,
Braun Fabian
,
Cruz Mota Javier
,
Cuendet Gabriel Louis
,
Demir Bilal
,
Duay Valérie
,
Ecabert Christophe René Joseph
,
Estellers Casas Virginia
,
Falkovskiy Pavel
,
Fischi Gomez Elda
,
Fête Nicolas
,
Gigandet Xavier
,
Griffa Alessandra
,
Gui Laura Ioana
,
Gurban Mihai
,
Hagmann Patric
,
Hilbert Tom
,
Houhou Nawal
,
Jaume Guillaume
,
Kartik Vijay
,
La Rosa Francesco
,
Leidi Tiziano
,
Lemkaddem Alia
,
Maréchal Bénédicte Marie
,
Meskaldji Djalel Eddine
,
Meynet Julien
,
Mory Benoit
,
Patino Lopez Jonathan Rafael
,
Perdios Dimitris
,
Piredda Gian Franco
,
Proença Martin
,
Rad Mohammad Saeed
,
Rensonnet Gaëtan Olivier D
,
Romascano David Paul Roger
,
Sorci Matteo
,
Stamenkovic Jelena
,
Venkata Ravi Mohana Sai Gorthi Subrahmanyam
,
Viceic Dragana
,
Yu Thomas
,
Yuce Anil
,
Zimmermann Marina
,
Zosso Dominique
,
de Morsier Frank Grégoire Jean
,