Jean-Philippe Thiran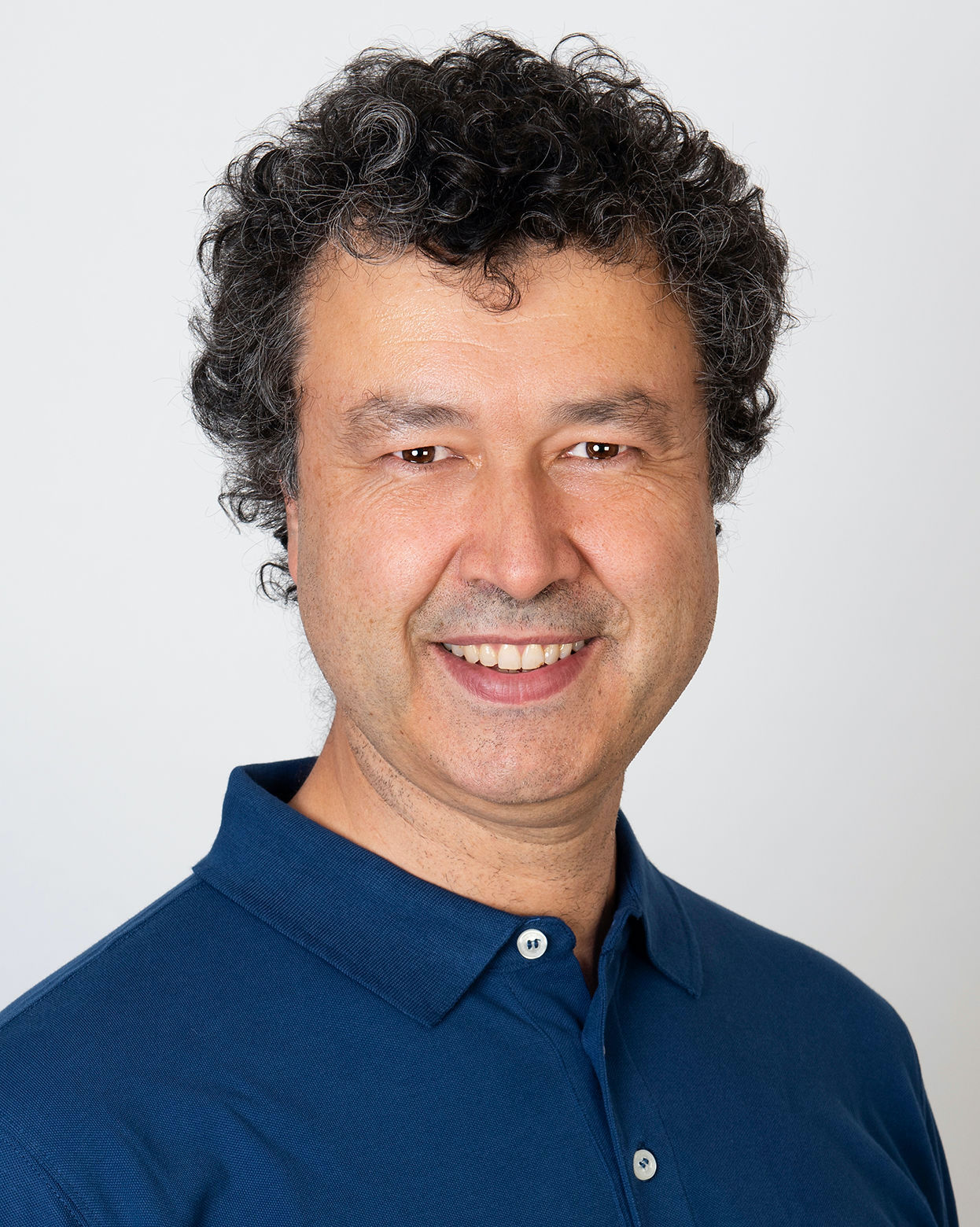 Fields of expertise
Image analysis
Computer Vision
Multimodal signal/image processing
Pattern recognition
Medical imaging
Biography
Jean-Philippe Thiran was born in Namur, Belgium, in August 1970. He received the Electrical Engineering degree and the PhD degree from the Université catholique de Louvain (UCL), Louvain-la-Neuve, Belgium, in 1993 and 1997, respectively. His PhD thesis was related to 3D medical image registration. From 1993 to 1997, he was the co-ordinator of the image analysis group of the Communications and Remote Sensing Laboratory at UCL, mainly working on medical image analysis. In 1996, he has been an active member of the Organising Committee of the 3rd IEEE International Conference on Image Processing (ICIP'96), organized in Lausanne, Switzerland. Dr Jean-Philippe Thiran joined the Signal Processing Institute (ITS) of the Swiss Federal Institute of Technology (EPFL), Lausanne, Switzerland, in February 1998 as a senior lecturer. Since January 2004 he is Assistant Professor, responsible for the image analysis group. In a few years he has built a research team of some 20 researchers, both PhD students and post-docs, active in various areas of signal, image and multimodal data analysis.

Dr Thiran's current scientific interests include

Image segmentation,
Prior knowledge integration in image analysis,
Partial Differential Equations and Variational Methods in image analysis,
Multimodal signal processing,
Medical image analysis, including multimodal image registration, segmentation, computer-assisted surgery, diffusion MRI, etc.

From 2001 to 2005 Prof. Thiran was Co-Editor-in-Chief of the Signal Processing international journal (published by Elsevier Science). He is currently an associate editor of the International Journal of Image and Video Processing, published by Hindawi Publishing Corp., and member of the editorial board of the journal "Signal, Image and Video Processing", published by Springer. He was a member of the organising committee of the IEEE International Conference on Multimedia and Expo 2002 (ICME2002) and of the IEEE International Workshop on Neural Networks for Signal Processing 2002 (NNSP02) and a member of the scientific committees of many international conferences including the IEEE International Conference on Image Processing (ICIP), the IEEE International Conference on Acoustics, Speech and Signal Processing (ICASSP), the IEEE Computer Society Conference on Computer Vision and Pattern Recognition (CVPR), the International Conference on Medical Image Computing and Computer Assisted Intervention (MICCAI) and the European Signal Processing Conference (EUSIPCO). He was the general chairman of the 2008 European Signal Processing Conference (EUSIPCO 2008). He is a senior member of the IEEE and a member of the IEEE MLSP Technical Committee.


Publications
Other publications
Publications
Please see http://lts5www.epfl.ch/publications.html
Teaching & PhD
Teaching
Electrical and Electronics Engineering
PhD Programs
Doctoral Program in Electrical Engineering Doctoral Program in Neuroscience
PhD Students
Abbet Christian Robert
,
Beuret Samuel Denys
,
Demir Bilal
,
Ecabert Christophe René Joseph
,
Jaume Guillaume
,
La Rosa Francesco
,
Mussard Émilie Priscille Claire
,
Otroshi Shahreza Hatef
,
Patino Lopez Jonathan Rafael
,
Perdios Dimitris
,
Piredda Gian Franco
,
Rad Mohammad Saeed
,
Ravano Veronica Lily
,
Unnervik Alexander Carl
,
Yu Thomas
,
Zuluaga Gomez Juan Pablo
,
Past PhD Students
Antonini Gianluca
,
Arar Nuri Murat
,
Arsic de Heras Ciechomska Ivana
,
Auria Rasclosa Anna
,
Bach Cuadra Meritxell
,
Barakovic Muhamed
,
Besson Adrien Georges Jean
,
Bjelogrlic Mina
,
Braun Fabian
,
Bresson Xavier
,
Butz Torsten
,
Cardinaux Fabien
,
Chen Datong
,
Cruz Mota Javier
,
Cuendet Gabriel Louis
,
Duay Valérie
,
Estellers Casas Virginia
,
Falkovskiy Pavel
,
Fischi Gomez Elda
,
Fête Nicolas
,
Gigandet Xavier
,
Griffa Alessandra
,
Gui Laura Ioana
,
Gurban Mihai
,
Hagmann Patric
,
Hilbert Tom
,
Houhou Nawal
,
Jonasson Lisa
,
Kartik Vijay
,
Leidi Tiziano
,
Lemkaddem Alia
,
Martuzzi Roberto
,
Maréchal Bénédicte Marie
,
Mendels François
,
Meskaldji Djalel Eddine
,
Meynet Julien
,
Mory Benoit
,
Popovici Vlad
,
Proença Martin
,
Rensonnet Gaëtan Olivier D
,
Romascano David Paul Roger
,
Sanchez Castro Francisco Javier
,
Solanas Vilar Eduardo
,
Sorci Matteo
,
Stamenkovic Jelena
,
Venkata Ravi Mohana Sai Gorthi Subrahmanyam
,
Viceic Dragana
,
Yuce Anil
,
Zimmermann Marina
,
Zosso Dominique
,
de Morsier Frank Grégoire Jean
,
Courses
In this course, we introduce the main methods in signal processing.
---
Get familiar with experimental aspects of the main domains of the orientation "Information and communication technologies"
---
This course provides an overview of fundamental concepts of signal processing and electric circuits.
---
This course gives an introduction to the main methods of image analysis and pattern recognition.
---
These lab sessions are designed as a practical companion to the course "Image Analysis and Pattern Recognition" by Prof. Thiran. The main objective is to learn how to use some important image processing libraries, namely OpenCV, for performing image analy...
---